TMNT: Mutant Mayhem's April O'Neil Is Causing Massive Debate Online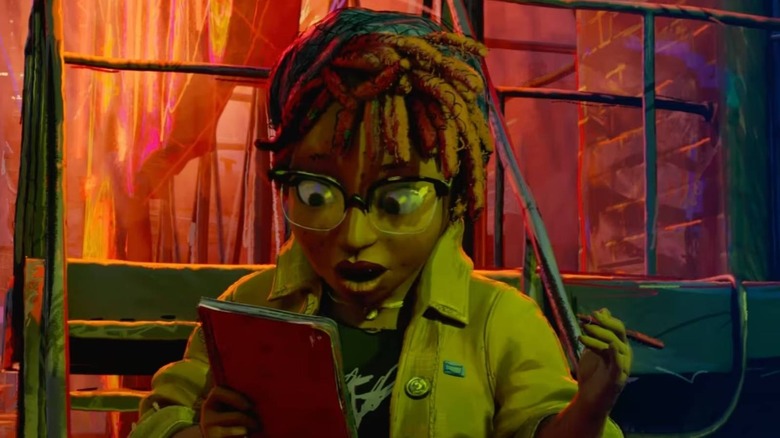 Paramount Pictures
There's a small but vocal portion of the internet that freaks out whenever a traditionally white character becomes Black in a new adaptation. This could most readily be seen with the upcoming "Little Mermaid" adaptation with Ariel, a white redhead in the original animated film, being played by Halle Bailey, a Black woman, in the live-action adaptation. Many times, people voicing outrage hide behind respecting the original source material as an excuse to be incredibly racist. 
A similar backlash has now happened with the release of the "Teenage Mutant Ninja Turtles: Mutant Mayhem" trailer, with April O'Neil being Black in the animated film. Many people have come out of the woodwork to voice their displeasure at seeing April's ethnicity change in what's become an ugly response as Hollywood attempts to add more diversity to projects.
In response to the racist backlash, many individuals have pointed out that April was seemingly Black in her initial comic book appearances. Twitter user @MarkBrooksArt posted early black-and-white drawings of the character along with the caption: "April O'Neil in the TMNT was originally black. Just an FYI to all the racists in anti-fandom freaking out today." However, seeing how the original drawings didn't have color, there's some debate even amongst the "TMNT" creators about what April's race originally was. 
Don't be racist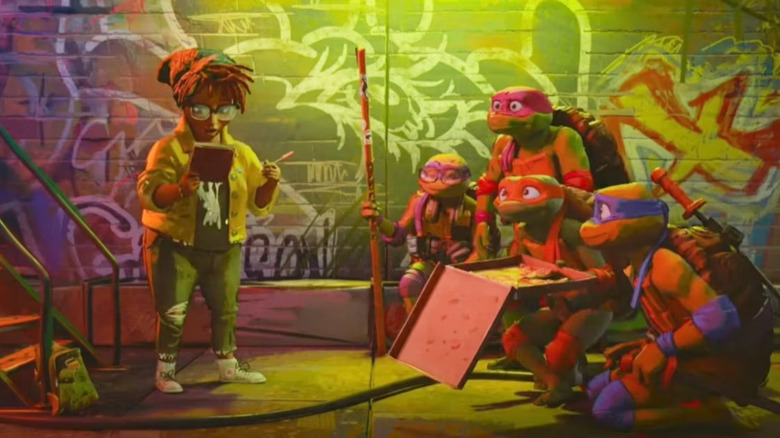 Paramount Pictures
Twitter can be a cesspool of humanity's basest instincts, and there's no shortage of racist diatribes against the latest iteration of April O'Neil. However, there's also been backlash to the backlash of people pointing out how April was depicted as a non-white woman during her initial run. The truth is a bit murkier than what most people are making it out to be.
"TMNT" creators Kevin Eastman and Peter Laird have differing opinions on what April's original race was supposed to be. 2002's "TMNT: Artobiography" has a quote from Eastman saying how April was "originally created as an Asian character in Pete's notes, but named after an African American woman I once knew." Meanwhile, Laird states, "It depends on which co-creator of the TMNT you ask. If you ask me, I always saw April O'Neil as white. If you ask Kevin, I suspect he would say – as he has in a number of interviews – that she was of mixed race, much like his former girlfriend (then wife, then ex-wife) April."
Pictures people have been posting to Twitter of April are in black-and-white, and canonically in the storyline, April had just received a perm, coming across as racially ambiguous. But it's important to note that April has had numerous adaptations over the years. When Megan Fox played her in the live-action movies of the 2010s, she didn't sport the red hair, and the internet was seemingly okay with that. Plus, April has been Black in a cartoon before in "Rise of the Teenage Mutant Ninja Turtles."
Ultimately, people are drawn to fictional characters for what they represent, not what they look like. In April's case, she's adventurous, upbeat, and accepting of the Turtles, regardless of what their physical attributes are. Huh, almost like there's something for people to learn in there.