Who Did Hallee Hirsh Play On Law & Order?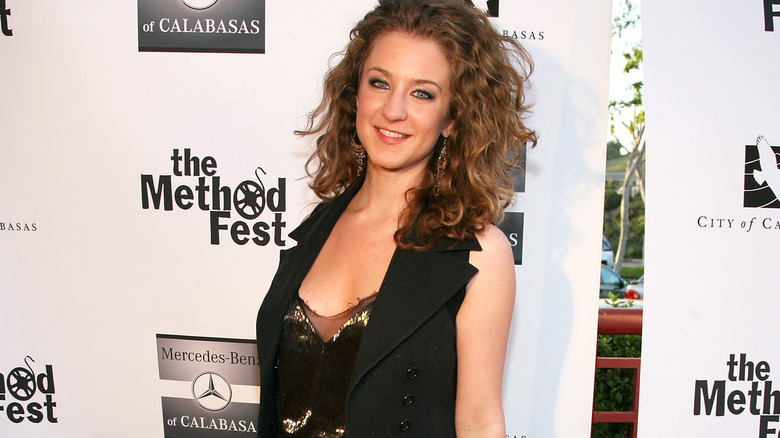 Angela Weiss/Getty Images
Every episode of "Law & Order" introduces viewers to a number of new characters, so it's no surprise how difficult it can be for some fans to keep up with who everyone played. When it comes to actress Hallee Hirsh, there may be some followers of the classic Dick Wolf series that are investigating what role she took on when she first appeared on the show.
Hallee Hirsh is undeniably a woman of many talents. For starters, a report from the Citizen-Times revealed she's the purveyor of a delicious donut shop that was highlighted in Bon Appetit as having one of the best desserts of 2016.  But she doesn't just dominate in the donut game. Before that, Hirsh had quite a prolific run in the acting realm early on, lending her talents to several notable endeavors. While she has appeared in many movies and shows throughout the years, her standout achievements include the roles of Heather Forbes on the series "Loving," Daley in the show "Flight 29 Down," and Mattie Grace Johnson on "JAG." The rest of the majority of her credits include several brief appearances on shows such as "Will & Grace," "Grey's Anatomy," "Ghost Whisperer," and "Law & Order." For those that watch the renowned CBS procedural that follows the criminal justice system, trying to uncover who she played may take some digging, and fortunately, the suspects shouldn't be too hard to track down.
Hirsh played two characters on Law & Order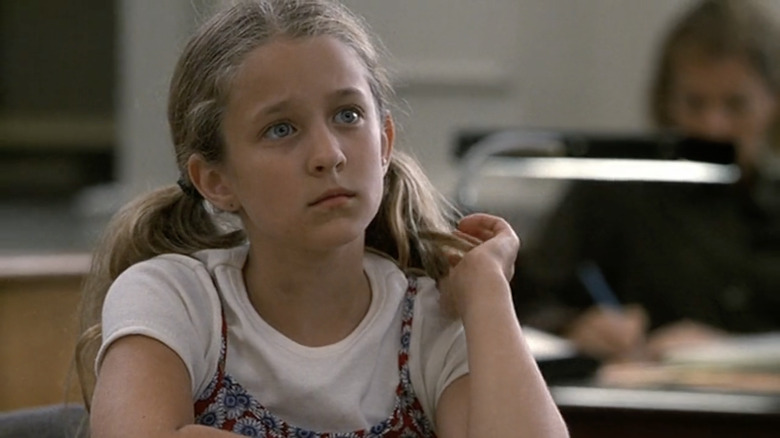 CBS
In the case of who Hallee Hirsh played on "Law & Order," there is most assuredly a twist. That's because she didn't just play one role. The actress appeared in two episodes of the show, in two different seasons, as two different characters. Hirsh's first run on the CBS series was brief but helped kick off the entry. In season 8, episode 14, "Grief," Hirsh played Gillian Lanetti, a young girl scolded by her dad for being late to soccer. Then, to make matters worse, the hesitant child athlete stumbles upon a man lying on the ground bleeding, starting up that particular chapter's case.
But Hirsh wasn't done with "Law & Order" yet, and when she returned, it was for a much larger role. In season 10, episode 2 ("Killerz"), the actress took on the part of Jenny Brandt, a troubled young girl who tortured and killed a young boy. While John McCoy (Sam Waterston) and other professionals believe she was at risk of becoming a serial killer because of her behavior, the judge dismissed their efforts to have her locked away in a mental health facility, and she is ultimately released into her mother's custody.
While Hirsh's time in the crime drama may have been brief, it was nothing short of impactful. "Killerz" is not only one of the high-ranking episodes from the show, but it also showcases what many consider to be one of McCoy's best moments on the show, which — considering how many there are — is saying something. She may have gotten away with murder in the series, but she'll have a hard time getting away with not being remembered for her work on "Law & Order."