Law & Order's Dick Wolf Knows His Fascination With Crime Is Weird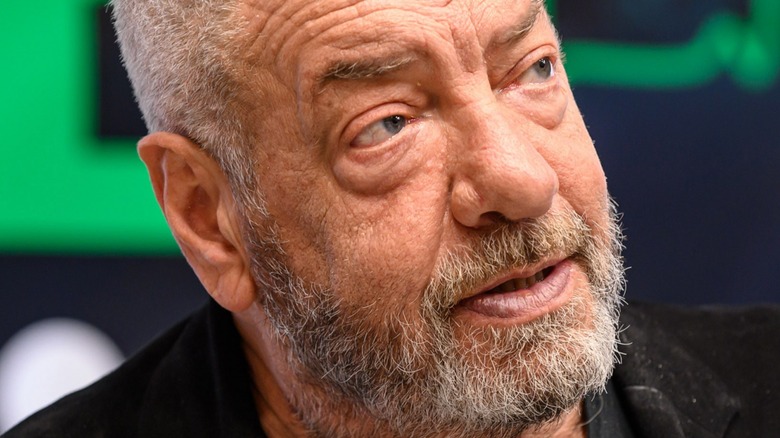 Timothy Hiatt/Getty Images
Since the 1980s, television creator, writer, and executive producer Dick Wolf has fashioned some of the most easily identifiable procedural dramas in TV history. After getting his start as a writer and co-executive producer on "Hill Street Blues" and "Miami Vice," the creator combined era-specific struggles in law enforcement to his first magnum opus as a showrunner, NBC's "Law & Order," which aired for an astonishing 20 years from 1990-2010 before being revived again in 2021. This show soon led to a franchise with 1999's "Law & Order" SVU," which airs to this day, in addition to "Law & Order: Criminal Intent," and the short-lived "Law & Order: Trial by Jury" and "Law & Order: True Crime."
Due to the sheer volume of programs he has created and the topics of the Dick Wolf universe of shows typically constantly circulating around crime, criminality has long been the writer's preferred genre. Law enforcement was also the category by which Wolf explored for his first novel, "The Intercept," which The New York Times hailed as "poignant." Nobody is more aware of this career-long love affair with criminality than Wolf, who once admitted in an interview that he knows his fascination is veering on the weird side.
Wolf says that he finds criminality interesting when he writes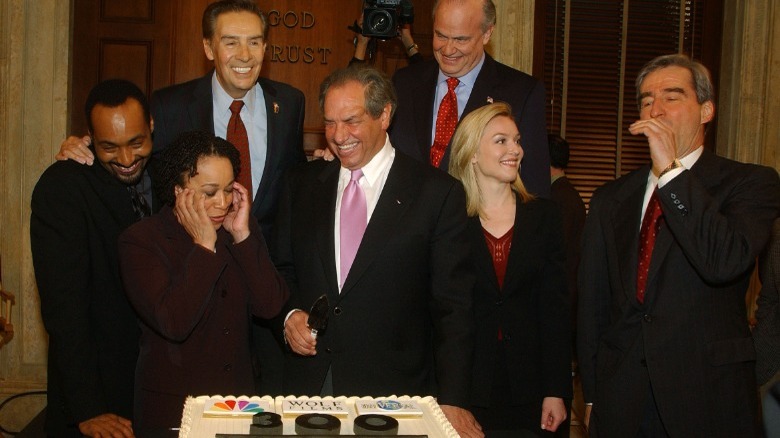 Mark Mainz/Getty Images
In a 2010 interview with NPR's "Fresh Air," aired right before the original finale of "Law & Order," Dick Wolf spoke about his fascination with crime. Host Terry Gross asked the prolific showrunner if he approached the crime cases of the series from a mindset of tragedy or interest. Wolf replied, "Unfortunately, I wish I'd had the former thought occasionally. It was always the latter: This is kind of interesting." The producer then explained his face-value odd choice by adding, "There's no personal involvement. It's how cops do it."
Wolf then bluntly shared how his creative side always took over, which allowed him to tell sometimes uncomfortable stories authentically. He continued, "You know, it's almost like coming in – you're almost seeing a movie when you go to these things because they can be so horrific, but there is – if you're a writer, certainly, and you're interested, the attraction far outweighs any kind of moral quandaries that you might find yourself in."
In the interview, the "One Chicago" creator also pointed out how writing procedural dramas remove the need to become mired in interpersonal relationships. This allows the cases to become the main focal point, which helps to offer audiences an open and closed storyline in one hour. His interest in the subject certainly spurs viewer engagement, particularly in the first series in the franchise that started it all.