Life Of The Party Tops Breaking In At Thursday Box Office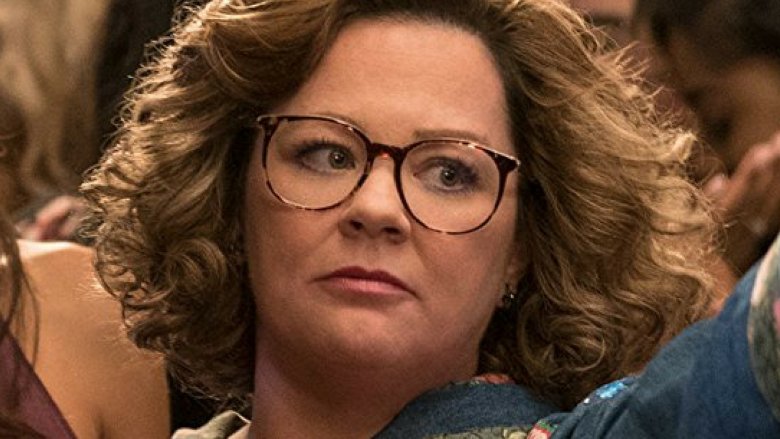 Melissa McCarthy's Life of the Party topped Gabrielle Union's Breaking In at the Thursday box office, but neither film is expected to be able to come anywhere close to the Marvel juggernaut Avengers: Infinity War over Mother's Day weekend. (via Box Office Mojo)
Life of the Party stars McCarthy as Deanna Miles, who, shortly after her dropping her daughter Maddie (Molly Gordon) off at college, learns that her husband (Matt Walsh) is leaving her for another woman (Julie Bowen). The upheaval in her life prompts Deanna to return to college alongside her daughter, where she learns to embrace freedom, fun, and frat boys as she comes to terms with herself through a senior year that no one expected.
Gillian Jacobs, Maya Rudolph, Adria Arjona, Debby Ryan, Jessie Ennis, Jacki Weaver, Stephen Root, Jimmy O. Yang, Luke Benward, Shannon Purser, Heidi Gardner, Nat Faxon, Sarah Baker, and Chris Parnell also star in Life of the Party, which was co-written by McCarthy and her husband Ben Falcone, who also directed the film. The movie, which has received mostly negative reviews from critics with a 39 percent on Rotten Tomatoes, brought in $700,000 in previews ahead of an expected $17 to $22 million opening weekend.
The film will be in close competition with Union's thriller Breaking In. That film features Union as single mother Shaun Russell, who takes her two children (Seth Carr and Ajiona Alexus) to her family's Malibu estate after her father's death. However, when the mansion becomes the target of criminals who kidnap Shaun's children, she has to step up and fight back in order to save her family.
Billy Burke, Christa Miller, Jason George, Richard Cabral, Levi Meaden, and Damien Leake also star in the film, which was directed by V for Vendetta's James McTeigue based on a script from Rampage's Ryan Engle. The movie, which received similar reviews as Life of the Party and sits at a 31 percent on Rotten Tomatoes, brought in $615,000 in previews. It is expected to fall just slightly below Life of the Party, with somewhere between $17 and $21 million.
Neither film, though, has a chance at the first place spot, which is almost certainly going to Avengers: Infinity War. The Marvel team-up followed up the biggest opening weekend of all time with the second biggest second weekend of all time, and is expected to once again do huge business with somewhere around $62 million. This figure would push it's domestic total towards $550 million, a huge milestone that few films reach. This weekend also sees Avengers: Infinity War opening in China, which should be a huge bump to its global tally.