The Parks And Recreation Star Who Played A Recurring Role On Criminal Minds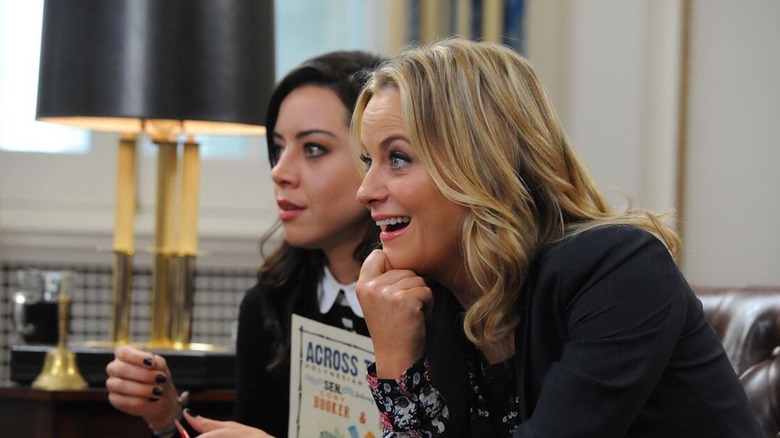 Larry French/NBC
Given that "Parks and Recreation" steps inside the world of mid-level government bureaucrats, you might not expect it to be such a preternaturally friendly environment. Much of that is the doing of Leslie Knope (Amy Poehler), the unflappably enthusiastic deputy director of Pawnee, Indiana's Department of Parks and Recreation. Compared to Michael Scott, the protagonist of  "Parks and Recreation" forebear "The Office," Leslie is shockingly organized and competent, capable of putting out bureaucratic fires, curating highly specific birthday celebrations, and even inventing her own holiday.
Knope's most impressive feat, however, might be imbuing her more cynical colleagues with her go-getter attitude. By the time "Parks and Recreation" came to an end in 2015, The Atlantic called it "the happiest place on television," with its unbridled optimism edging toward cloying. If nothing else, the cast of "Parks and Recreation" has range, and one of them even had a recurring role on the considerably darker "Criminal Minds."
Aubrey Plaza played deadly seductress Cat Adams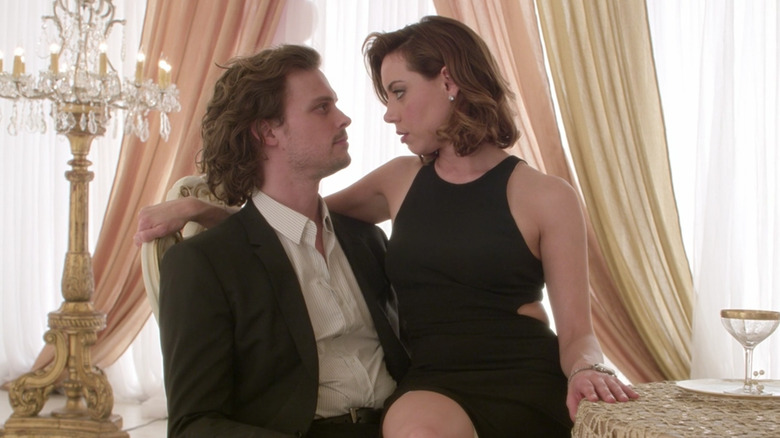 CBS
It had to be Aubrey Plaza, didn't it? As April Ludgate in "Parks and Recreation," Plaza's deadpan, macabre performance is a welcomed foil to Leslie's chipper can-do spirit, making her the perfect alum to join the deadly world of "Criminal Minds."
Plaza made her "Criminal Minds" debut in 2016 as Cat Adams — also known as Miss .45 and the Black Widow Killer — a misandrist serial killer who is part of a network of assassins being investigated by the Behavioral Analysis Unit. In the Season 11 episode "Entropy," Adams plays a game of cat (heh) and mouse with Spencer Reid (Matthew Gray Gubler), who goes undercover to try and hire her. Though the episode ends with her arrest, Adams returns in a two-episode arc in 2017, where she is decidedly more unhinged and hellbent on revenge. Plaza made her final appearance as Adams in the Season 15 episode "Date Night," where she makes one last attempt to seek vengeance against Reid for outsmarting her.
In a 2016 interview with TVLine, Plaza explains how she got involved with the "Criminal Minds" team. "Matthew and I are friends and he sent me the script and said, 'I know this sounds crazy, but this is a really special episode and it involves my character and ... would you read it?' So I read the script and it's basically a 65-page psychological thriller." As for playing a psychopath, Plaza added, "It was hard. I don't know if fun is the right word. It was challenging. And things that are challenging are fun for me. I like a good challenge."