Here's When You Can Watch Avatar 2 At Home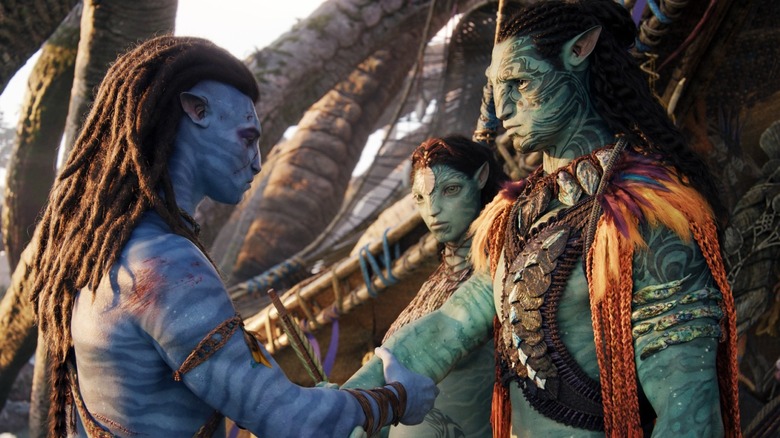 20th Century Studios
After a blockbuster run in theaters worldwide, "Avatar: The Way of Water" — director James Cameron's epic sequel to 2009's "Avatar" — is charting its course for digital home video. Set more than a dozen years after the events of the first film, the sequel finds Jake Sully (Sam Worthington) and his wife, Neytiri (Zoe Saldana), the parents of four children.
However, their peaceful existence is interrupted by the vengeful plans of Col. Miles Quaritch (Stephen Lang), who, before his death at the end of the first film, had his memories harvested and transferred to a Na'vi body. The threat forces Jake, Neytiri, and their children to flee their forest dominion to the watery environs on the other side of Pandora, where they must earn their welcome from the leaders of the Metkayina, Pandora's reef clan. Now, fans will soon have the option of welcoming "Avatar: The Way of Water" into their homes.
Avatar: The Way of Water is set for a late March release on digital video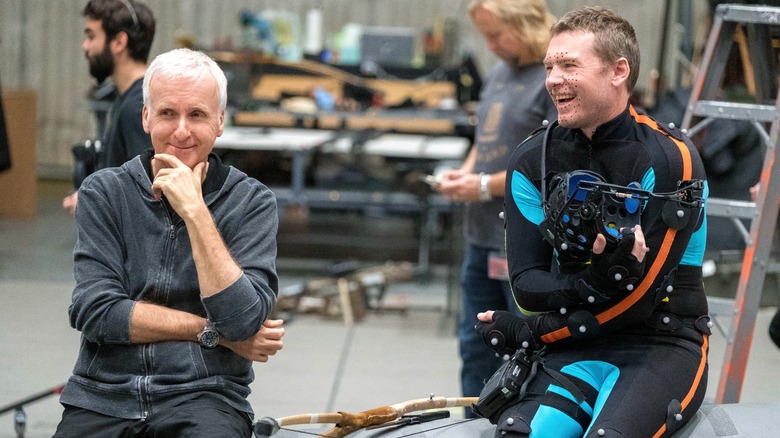 20th Century Studios
"Avatar: The Way of Water" is the second of up to five films (or seven if the fans demand them) in James Cameron's "Avatar" franchise. And while it took 13 years for the hotly anticipated sequel to finally hit theaters, its $2.3 billion global box office tally shows that audiences found the film worth waiting for. Luckily, the wait for home video viewing is a lot shorter.
According to Variety, "Avatar: The Way of Water" will be released for purchase on digital video on March 28 on Amazon Prime, Apple TV, Movies Anywhere, and Vudu. It will be accompanied by more than three hours of bonus features that will provide a comprehensive look at Pandora and its inhabitants as well as an in-depth exploration of the work on the film behind the scenes, including the performance capture technology that brought the inhabitants of the moon to life.
The digital release will be made available in 4K Ultra HD with Dolby Atmos audio. Meanwhile, "Avatar: The Way of Water" is still playing in theaters.