Deadpool Takes Over Google To Answer Top Questions About Life, Love, And Your Mom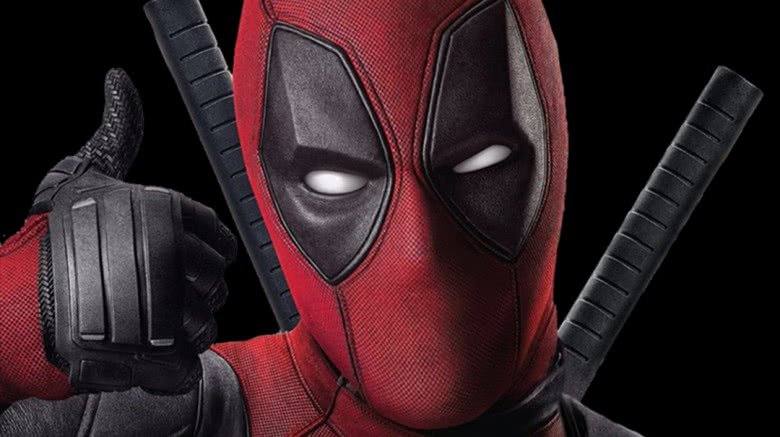 Need someone to answer questions too embarrassing to ask other people? Hoping to ponder life's infinite mysteries with a disfigured anti-hero who carries twin katanas with him at all times? We've got the perfect solution.
Leading up to the official launch of Deadpool 2, the Merc with a Mouth teamed up with Google to become the first fictional character to tackle some hard-hitting questions in video form. Naturally, Deadpool answered the queries with a lot of sass and snark, but that just made the experience more entertaining. 
Asked what he would recommend a fan give their mother on Mother's Day, the Merc with a Mouth said that "you can never go wrong with a glamour shot of your glorious mug on, well, a mug, as well as a freshly picked bouquet of nature's finest seven-leafed garden flower." He also advised fans to buy their mothers something great as a way to apologize for always forgetting when the holiday actually is.
Deadpool also defined "love" with classic song lyrics — "Baby, don't hurt me. Don't hurt me no more." — equated a fan asking him why cats purr to him questioning why "the sun is flat," played into people constantly mistaking Ryan Reynolds for Ryan Gosling, highlighted the many similarities between himself and Spider-Man, and said that movie lovers should definitely go see Deadpool 2 with their parents. 
Everyone's favorite foul-mouthed vigilante joins a slew of other famous figures like Misty Copeland and Priyanka Chopra who have recorded these selfie-styled answers to Google's popular questions. 
Fans can search "Deadpool 2" on Google (or follow this link) and soak up some Wade Wilson-brand wisdom now. Deadpool 2 is set to open in theaters on May 18.