What Has Gary Oldman Been Doing Since Playing Sirius Black In Harry Potter?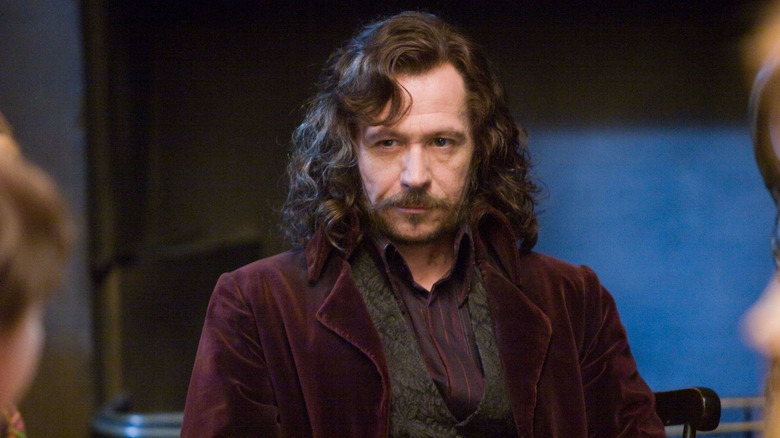 Warner Bros. Pictures
Actor Gary Oldman is a fixture in the entertainment business — he has been acting since the early 1980s, which means his career entered its fifth decade in 2023. His movie debut took place in the 1982 film "Remembrance," but he is well known for his roles in so many films, from 1993's "True Romance" and 1997's "The Fifth Element" to Christopher Nolan's Batman trilogy, where he played Commissioner James Gordon. 
Of course, he's also pretty well known for starring as Sirius Black in the "Harry Potter" films. He first appeared in 2004's "Harry Potter and the Prisoner of Azkaban," reprising the role in "Harry Potter and the Goblet of Fire" and then making his character's last live appearance in "Harry Potter and the Order of the Phoenix." As fans of the "Harry Potter" series know, Sirius did not survive the battle at the Ministry of Magic in that movie — he was downed by his own cousin, the evil Bellatrix LaStrange (Helena Bonham-Carter). However, Oldman also made an appearance in the final film in the series, 2011's "Harry Potter and the Deathly Hallows: Part 2," when Sirius Black appears to Harry when summoned by the Resurrection Stone. 
In last year's 20th anniversary special on HBO, "Harry Potter 20th Anniversary: Return to Hogwarts," Oldman said (via Entertainment Tonight), "It was a long time ago and yet it's all just incredibly familiar. All the memories of working here come flooding back and it was — yeah, it was like it was last week."
As a matter of fact, it has been 12 years since Oldman was in "Harry Potter." So what has he been doing in the years since he completed that last "Harry Potter" film?
He has continued to play lead and major supporting roles in many films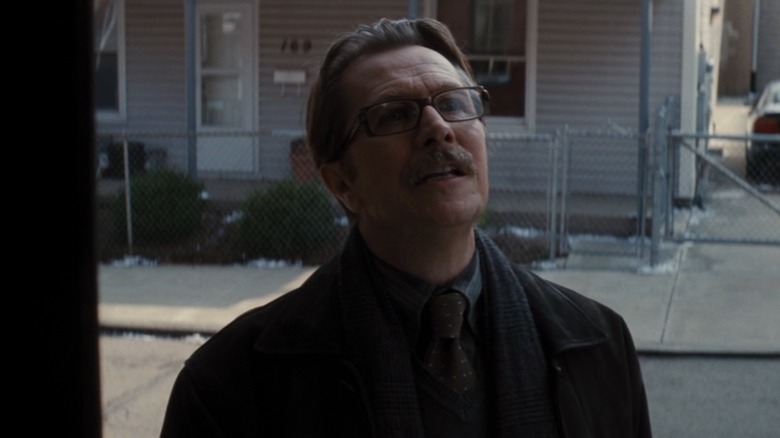 Gary Oldman may be best known for his pre-"Harry Potter" work, like 1986's "Sid and Nancy," 1992's "Dracula," 1994's "Immortal Beloved,"  1997's "Air Force One," and 2001's "Hannibal." However, his post-"Potter" list of credits is still pretty impressive. For one thing, he finished off the Dark Knight series with 2012's "The Dark Knight Rises," during which his Jim Gordon takes on the role of a resistance fighter. 
Oldman has also since acted in 2011's remake of "Tinker Tailor Soldier Spy," in which he played the main character, George Smiley, and 2014's "Robocop" remake, in which he played the Omni chief scientist that creates the cybercop. In 2014's "Dawn of the Planet of the Apes," he played Dreyfus, the San Francisco leader who sacrifices himself in a failed suicide mission to take out the apes. In the "Hitman's Bodyguard" series of two films from 2017 and 2021, he played the antagonist, eastern European dictator Vladislav Dukhovich, opposite Ryan Reynolds and Samuel L. Jackson.
The busy actor's other recent work includes 2017's "Darkest Hour," in which he plays Winston Churchill; "Mank" from 2020, where he plays "Citizen Kane" screenwriter Herman Mankiewicz; and 2020's "The Woman in the Window," which sees Oldman play the father of a family Anna Fox (Amy Adams) is watching. 
About his long, storied career, Oldman told the British Film Institute, "Yeah, there's talent, and application, and hard work, and all of that. There's a work ethic that has helped that, certainly, but I have been luckier than most, so I'm very grateful. Who would've thought."
But Oldman, who is almost 65, may soon retire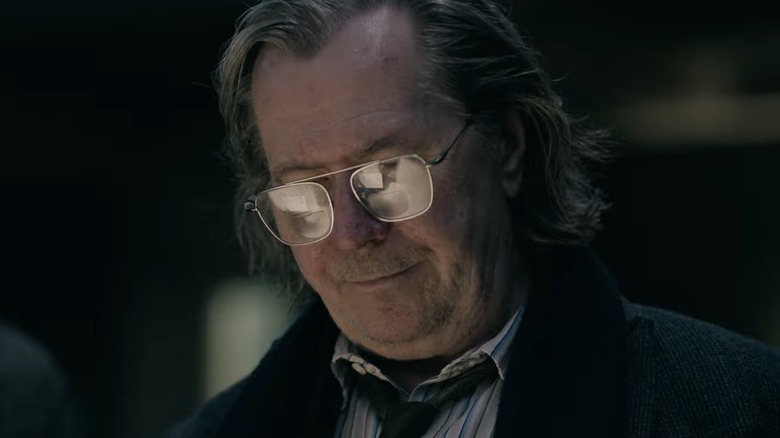 Apple Plus
Gary Oldman remains active as an actor. He is currently headlining his own Apple+ TV series as Jackson Lamb in the thriller "Slow Horses," now in its 2nd season. Next, he'll play Harry S. Truman in 2023's "Oppenheimer."
Oldman told Deadline in late 2022 that he was thinking of retiring. Noting that he has other things he wants to do but never got around to, he said, "I'm 65 next year, 70 is around the corner. I don't want to be active when I'm 80. I'd be very happy and honoured and privileged to go out as Jackson Lamb — and then hang it up."
On a personal level, the actor has also made some big changes to his life since the "Harry Potter" years. In 2017, he married Gisele Schmidt. She is his fifth wife, after Lesley Manville, Uma Thurman, Donya Fiorentino, and Alexandra Edenborough. He has three grown sons, so presumably, he has also been doing some co-parenting since "Harry Potter" ended. Since he isn't on social media, the only way to find out what he's up to online is to search out interviews or visit Schmidt's Instagram page.