The untold truth of Spider-Man's Iron Spider suit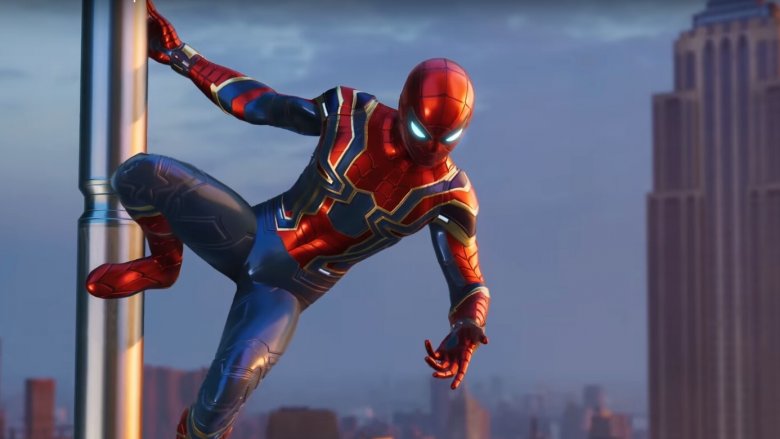 When Spider-Man entered the Marvel Cinematic Universe in Captain America: Civil War, it was Tony Stark who gave Peter Parker the technology he needed to live up to his superpowered potential — a creative decision that was not without controversy among fans. Some worried that a reliance on Iron Man, whose presence already loomed over much of the MCU, would undermine the strength of one of comics history's most beloved characters.
Fortunately, Spider-Man: Homecoming was a crowd-pleaser, and it allowed Peter to come out from under Iron Man's high-tech wing and realize that it was his heart, not his suit, that made him a hero. But then came Avengers: Infinity War, requiring Spider-Man to journey into space. He needed a new suit, and Stark was there again to provide a significant new upgrade: the Iron Spider.
But the Iron Spider is more than just a spacesuit. It's a costume with a dense comic book pedigree that represents some important twists and turns in the life of Spider-Man, and bringing it to the screen required more than some flashy fabric. Join us as we explore the tangled web of the Iron Spider.