Melissa Rauch Considers The Big Bang Theory A 'Sitcom-College Experience'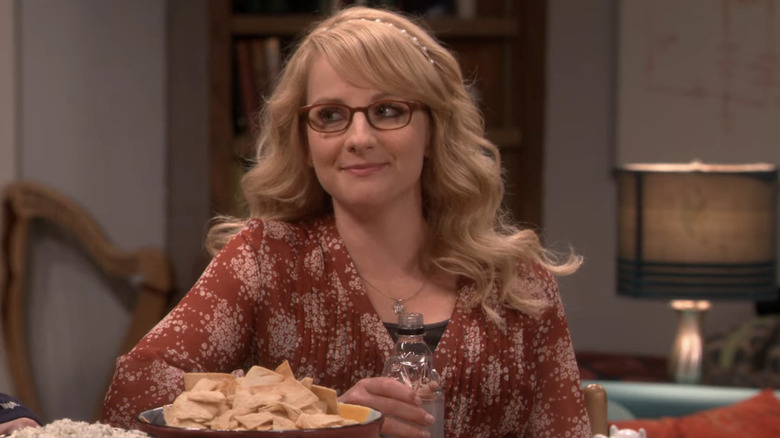 CBS
There's never been a better time to be Melissa Rauch, star of NBC's fresh reboot of the beloved series "Night Court." If the actress seems comfortable on camera, taking center stage in one of the biggest shows of the year, it's for good reason. Longtime fans will know that TV's Judge Abby Stone got to cut her sitcom teeth on one of the most ubiquitous half-hour comedies of the last two decades: television legend Chuck Lorre's own "The Big Bang Theory." For nine of the show's 12 seasons, she played Bernadette Rostenkowski (later Rostenkowski-Wolowitz), surrounded by an all-star cast and crew of professionals that made the show one of the biggest, most influential scripted programs in American television history.
The significance of that job isn't lost on Rauch, either. "I had never done (a multi-camera show) before I got the part on 'Big Bang,'" she told Looper in a recent exclusive interview, "and it is a different beast in the muscle that you're working in front of the camera." Was it worth it? She seemed to think so.
Melissa Rauch is grateful for her time on The Big Bang Theory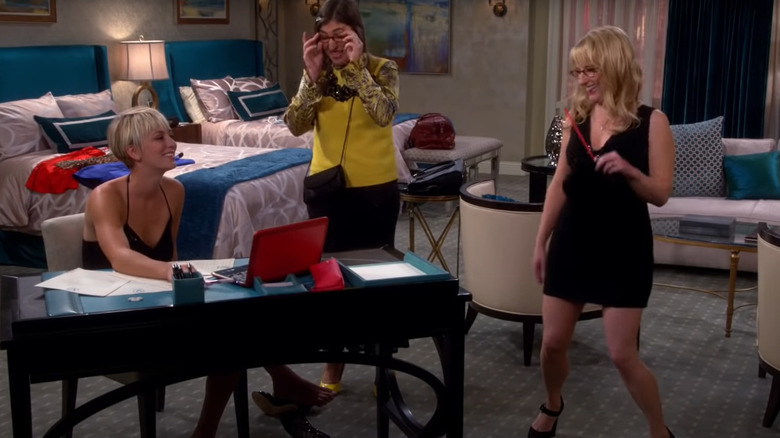 CBS
"I came from a theater background," Melissa Rauch recalled to Looper, "and the first time that I had a live taping at 'Big Bang,' I was like, 'This is the best of TV and the best of theater all mushed together into this amazing platform.'" She added that "The Big Bang Theory" taught her a lot about working on multi-camera shows, and how shooting episodes of these programs requires a different rhythm and pacing.
Rauch isn't alone in her assertions. For some fascinating insight into the difference in pacing on the sets of single and multi-cam sitcoms, it's worth checking out what "The Big Bang Theory" co-creator Chuck Lorre had to say about the deliberate pace at which "Young Sheldon" is filmed. "It's unbelievably, torturously slow," he said. "When the camera moves from one place to another, you start thinking about alternate lifestyles for yourself, and maybe I should pick up a hobby."
Rauch, meanwhile, had nothing but nice things to say about her TV matriculation. "I was grateful that I had that training ground there because working on that show was a dream come true," she continued. "I feel very lucky that I had almost (a) sitcom-college experience as far as the best education I could possibly get." Considering that the actress earned a degree from the very genuinely accredited Marymount Manhattan College in 2002, the message here seems clear and simple: Drop out of school and get a job starring on one of the biggest TV shows of all time. That's where the real learning happens.