Nicolas Cage Thinks Mars Attacks Killed Tim Burton's Superman Lives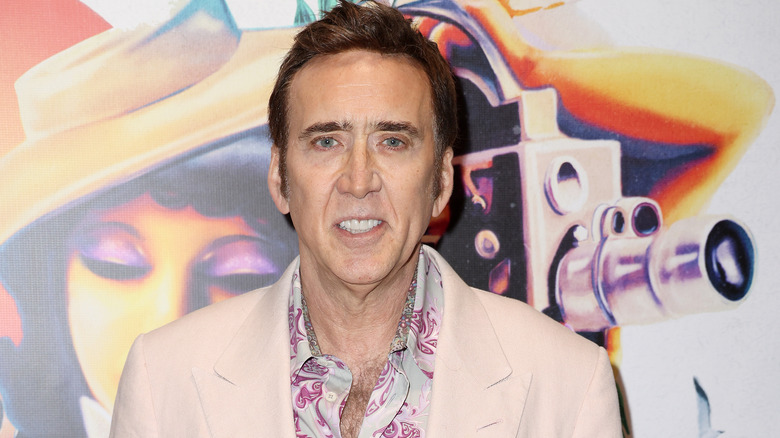 Alexander Tamargo/Getty Images
What is it about Superman that elicits so much cinematic lore? Recent events surrounding the change in who will play the Man of Steel are just the newest to follow this famous Kryptonian. Of all the starts and stops in Superman's long history with Warner Bros. there remains a host of myths and misunderstandings around one project — "Superman Lives."
The late '90s chapter in failed filmmaking attempts is storied if nothing else for the names involved at the time. Tim Burton — a man synonymous with reinventing superhero cinema with 1989's "Batman" — was set to bring that magic to Metropolis. His film would find its first draft crafted by comic book aficionado Kevin Smith, with subsequent rewriters from equally talented writers like Dan Gilroy.
Burton would also find casting magic with Nicolas Cage. The actor may not have been first in mind when audiences thought of the hero, but he was primed to change minds and show off why he was actually perfect for the role. Now, Cage is reflecting on what could have been for the shelved project.
Nicolas Cage is a fan of other Burton films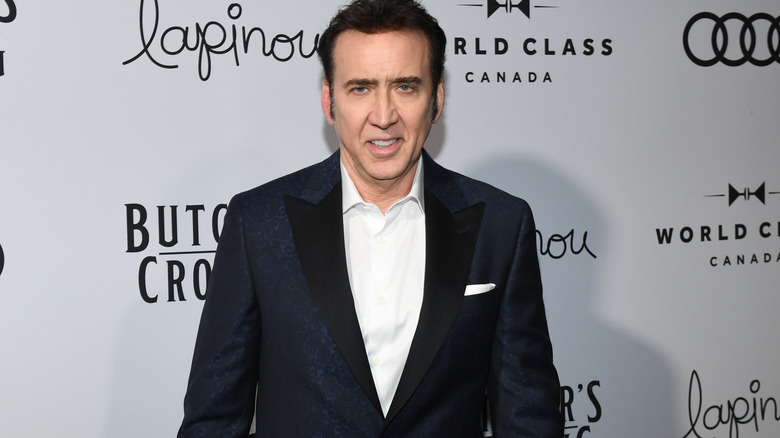 Sonia Recchia/Getty Images
Nicolas Cage received the Variety Legend & Groundbreaker Award at the Miami Film Festival on March 5, 2023; the special presentation offered him a chance to talk about the superhero genre. First and foremost, the actor wanted attendees to know the director, Tim Burton, was his choice. According to Cage, Renny Harlin was on board but the actor's instincts pointed to Burton. "Tim didn't cast me, I cast Tim, and Tim said yes," the actor said, per Variety. It was his appreciation for how Burton handled 1989's "Batman" with actor Michael Keaton that made him a fan.
Unfortunately for Cage, it would be another film that would shape his destiny as Superman. "Mars Attacks" has become a cult classic since its 1996 release but that was far from the case during its opening weekend. At the time, reviews were mixed, and its lower-than-expected box office grosses spelled trouble for "Superman Lives." That hasn't changed Cage's opinion on "Mars Attacks," as he admitted. "I love 'Mars Attacks.' I thought 'Mars Attacks' was just a fantastic, groundbreaking movie. He's a groundbreaker," he said of Burton's film. 
The actor revealed that Warner Bros. lost money on the project, and that gave the studio cold feet about trying something different. But for his part, Cage loved what they created in this lost version of the Man of Steel. "It was more of a 1980s Superman with like, the samurai black long hair. I thought it was gonna be a really different, sort of emo Superman, but we never got there," he said.