The Winchesters' Future Is More Uncertain Than Ever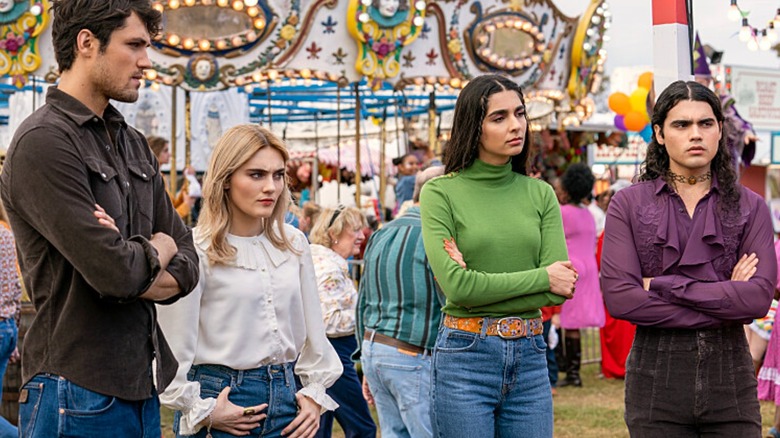 Eliot Brasseaux/The CW
"Supernatural" was a staple of The CW for a long time. A very long time. The series was around for 15 years and spans a total of 327 episodes — a run that most television shows don't even come close to achieving. The devoted fanbase behind it went a long way in keeping it around for so long, but even the most passionate of fans couldn't prevent it from coming to an end. The series ultimately concluded in 2020, but fans wouldn't end up left in the dust. The CW had something new from the "Supernatural" universe on the way.
Roughly two years after "Supernatural" bid audiences everywhere farewell, a prequel titled "The Winchesters" reached the small screen. Set decades before the events of its beloved predecessor, the program follows John Winchester (Drake Rodger) and Mary Campbell (Meg Donnelly): the eventual parents of Sam (Jared Padalecki) and Dean Winchester (Jensen Ackles, who will never say goodbye to the character) who take it upon themselves to fend off evil forces beyond comprehension. Fans were understandably skeptical about it from the jump, with the internet becoming populated by mixed reactions as the first season unfolded.
If you happen to fall into the camp of those who dislike "The Winchesters," you may be in luck. It seems that the future of the program is currently plagued with uncertainty.
No one knows if Season 2 is on the way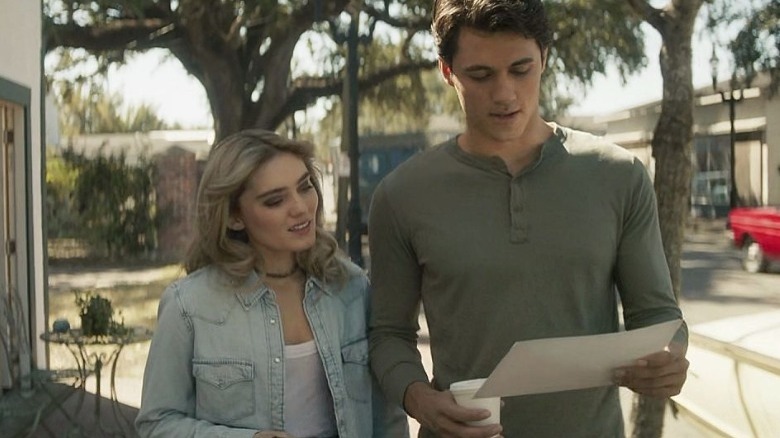 The CW
The debut season of "The Winchesters" will contain a total of 13 episodes, with the season finale set to air on March 7, 2023. With that episode, titled "Hey, That's No Way to Say Goodbye," on the horizon, folks have logically begun to wonder if there's more from the prequel series on the way. As it turns out, even those involved with "The Winchesters" behind the scenes don't know what will become of it yet. Showrunner Robbie Thompson revealed as much while speaking to TV Line on March 6 — the day before the finale's arrival.
"I've spoken a lot with our partners at Warner Bros. because, obviously, we're not sure what's happening," he shared with the publication. He goes on to mention that fans will more than likely have to do some waiting before anyone knows the show's fate. He adds, "The short-term answer is I don't actually know and probably won't for a little while." Nevertheless, despite this uncertainty, Thompson notes that the folks he's worked with at The CW and Warner Bros. have been nothing less than great.
With that, we'll just have to wait and see what becomes of "The Winchesters" in the wake of its Season 1 finale.