Whatever Happened To Finn From Gilmore Girls?
Not many people can say they found work through a failed audition for the same show, but that is how Finn (Tanc Sade) came to be in Amy Sherman-Palladino's iconic series. Well into the trials, tribulations, and many boyfriends in "Gilmore Girls," Rory's (Alexis Bledel) life after high school is not as she expected. Though academia comes naturally to her, her chosen field of journalism isn't as easy as she thought. And this is further complicated by her relationship with wealthy playboy Logan Huntzberger (Matt Czuchry) and his merry band of fools. Colin (Alan Loayza) and Finn are Logan's ready and willing minions and members of Yale's Life and Death Brigade. Sade was brought in for Season 5, though his path to appearing on screen wasn't traditional.
"Amy wanted Matt Czuchry for [the] role, but Warner Bros. said that they had to audition some other people, so they brought me in as fodder, really," Sade told Today about his experience leading up to Finn. "And obviously, I didn't get the role of Logan, but Amy thought we'd like to have him on as a sidekick, and that's how the Life and Death Brigade started." Colin and Finn became an iconic duo, appearing at Logan's side often and even making it into the revival, "Gilmore Girls: A Year in the Life." But besides delivering sharp quips, Sade has found fame in other areas.
He teamed back up with Matt Czuchry in The Resident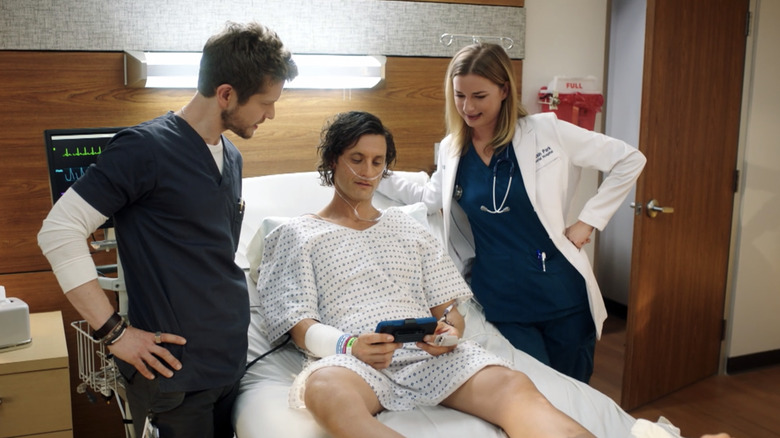 Fox
Not much changed for Tanc Sade when he appeared in Fox's medical drama, "The Resident." Not only did he portray yet another character willing to risk life and limb for outrageous stunts, but he also had the opportunity to team up with old "Gilmore Girls" scene partner Matt Czuchry, who stars in the series as Dr. Conrad Hawkins. The hotshot doctor, who makes up his own rules, goes head to head with Sade's character, Josh after an impromptu surgery goes awry and results in the patient's paralysis. But even though the characters are adversarial onscreen, the same cannot be said for off-the-clock. Sade spoke to BuzzFeed News about the role, stating that he and Czuchry have remained close since "Gilmore Girls" and "Gilmore Girls: A Year in the Life." They even honored the previous series by showing Josh wearing a sweater with the letters LDB, an allusion that any sharp "Gilmore Girls" fan will recognize.
"It was something discussed with the producers and writer Marc Halsey during production. We thought it would be a great idea, and I'm glad they were willing to go along with it," Sade explained to the outlet. He elaborated: "Matt [Czuchry], the Life and Death Brigade, and 'Gilmore Girls' in general has such a loyal following, and we knew this reunion was something fun for everyone to look forward to."
Her joined the Sheridan-verse in 1923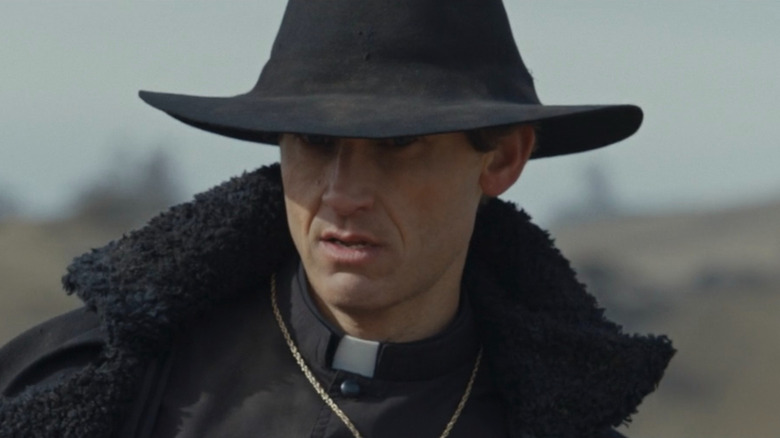 Paramount+
It seems that no actor is impervious to the draw of the Taylor Sheridan universe. After "Yellowstone" hit the ground running with the infamous and violent Dutton clan, Paramount+ yielded two additional spin-offs. "1923" is the most recent series and features Harrison Ford and Helen Mirren in lead roles as the Dutton ancestors, once again trying to defend their land. But even the supporting cast elevates the drama of life on the frontier.
One of the most harrowing is the story of Teonna Rainwater (Aminah Nieves), a young woman subjected to the real-life travesty of assimilating the Indigenous population into Catholicism. Some of these boarding school scenes were so brutal that fans were soured when watching "1923." But this depiction is rarely shown in Western media, and Teonna's experiences deserve to be remembered. Even more upsetting is Tanc Sade's role in the young girl's journey. Far from the happy-go-lucky characters he played in the past, Sade is one of the humorless priests sent to bring Teonna back to the torturous school after she escapes. For the entirety of Season 1, she fights against the yoke of colonialism, which touches her and everyone she loves. She endures what she can until murdering Sister Mary (Jennifer Ehle) and trying to find her way back home. With the priests hot on her trail, she kills them to ensure her survival. Sade's portrayal is an essential element of her fight for freedom.