Who Played Kathy Stabler On Law & Order: SVU?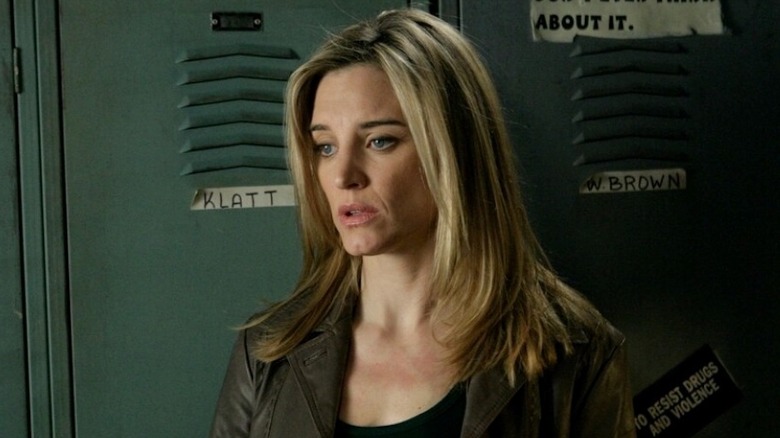 NBC
Plenty of characters have come and gone over the years on "Law & Order: Special Victims Unit." Although Olivia Benson (Mariska Hargitay) is arguably the show's main character, viewers have also gotten to know quite a bit about Elliot Stabler's backstory. Portrayed by Christopher Meloni, Stabler can be quick to anger, but his empathy and passion for solving crimes make him a great detective. Beyond work, he is incredibly devoted to his family, including his mother, Bernadette (Ellen Burstyn), his wife, Kathy, and their five children. 
Kathy Stabler isn't a main character by any means, although her presence dramatically impacts the narrative. Her existence is often cited as the main reason Elliot and Olivia have never tried to get together. The highs and lows of Elliot and Kathy's marriage is a recurring storyline throughout the series. Even though the couple faced their fair share of challenges, Kathy's dedication to her family never wavers. The same person has been playing Kathy Stabler since the series premiered in 1999, so let's look at the actor who brings her to life.
Isabel Gillies brought Kathy Stabler to life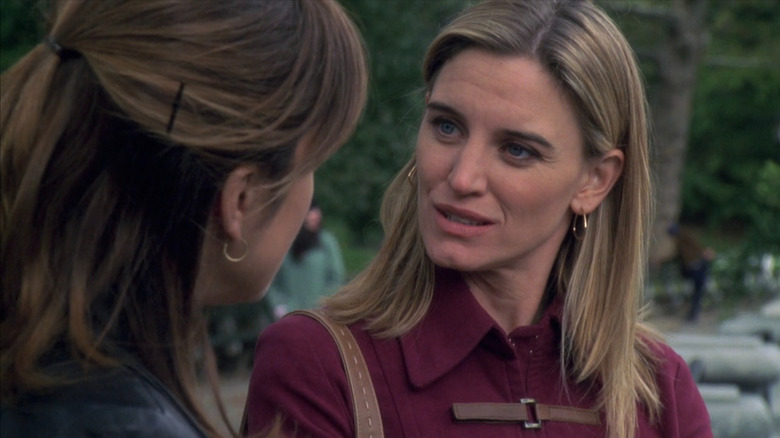 NBC
Isabel Gillies portrayed Kathy Stabler from her introduction in the first episode of "Law & Order: SVU" until the character's tragic death in "Law & Order: Organized Crime." Her death prompted Elliot to come out of retirement and start working for the Organized Crime Task Force, an unfortunate turn of events that lays the groundwork for the spin-off. Even though Kathy has only appeared in 32 episodes of "Law & Order: SVU," the character's death prompted a wave of negativity directed at Gillies. However, she didn't let the fandom drama get to her.
"While I love Mariska and Chris, if their characters were falling for each other or not wasn't my concern," Gillies said at the time (via People). "Once they buried me, I continued on my life as Isabel Gillies, mom, wife, mahjong player."
Besides a guest spot in a Season 1 episode of "Sex and the City," Gillies has appeared in movies like "Metropolitan," "Wishful thinking," "Chocolate for Breakfast," and "The Girl Under the Waves." Gillies is also an accomplished author, having written two memoirs called "Happens Every Day" and "A Year and Six Seconds," as well as a novel titled "Starry Night" and a self-help book titled "Cozy: The Art of Arranging Yourself in the World."
As it turns out, Kathy Stabler isn't the only character Gillies has played in the franchise. She also portrayed a character named Monica Johnson in a 1998 episode of "Law & Order."