Fire Country Fans Are A Complete Wreck Over [SPOILERS] Death In Episode 15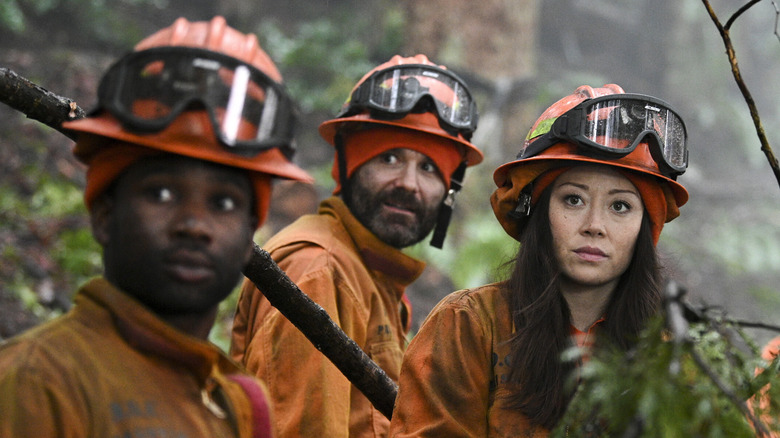 Sergei Bachlakov/CBS
Contains spoilers for "Fire Country" Season 1, Episode 15 — "False Promises"
"Fire Country" fans have been braced for bad news. After all, the program's showrunners have been teasing that a character will die during the latter half of Season 1 for a while. Viewers have been pre-warned that there's a lot of danger inherent in the business of fighting fires, especially when you're also an inmate trying to shorten your sentence through charitable deeds. The show's producers have made it completely clear that they're not planning on going easy on the audience by sugarcoating matters and keeping characters alive past their expiration dates. To sum things up: not every character you've fallen in love with during Season 1 will make it to Season 2 of "Fire Country."
And yet it's impossible to avoid the sting of pain when a main character dies. "Fire Country" fans experienced their first loss during this week's episode when the California Conservation Camp program lost one of its own. And viewers were about as devastated as Bode Donovan (Max Thieriot) was by this turn of events.
Rebecca's death has left fans of the show reeling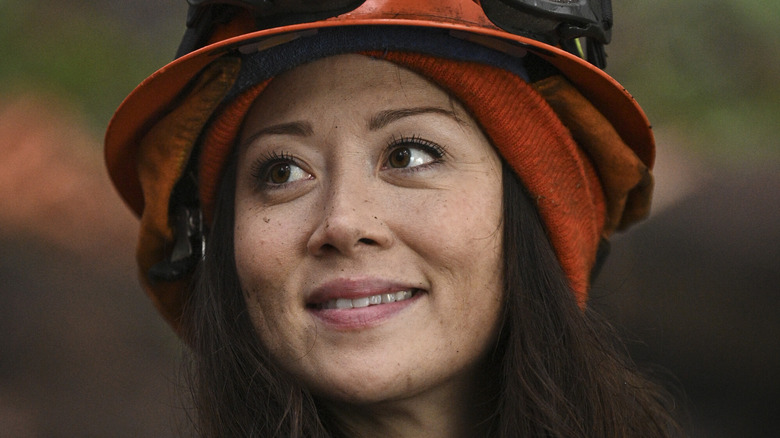 Sergei Bachlakov/CBS
It turns out the death that the show's been teasing for weeks was that of Rebecca Lee (Fiona Rene), an ex-lawyer and inmate who's part of the California Conservation Camp Program. When a tree pins Eve Edwards (Jules Latimer) against the forest floor while the team is tending to a wildfire, it's Rebecca who reminds them they can't quit on pain of being accused of abandoning their work detail and helps head up the rescue mission. Realizing how dire Eve's situation is, the team works together to extract her, and it is indeed Rebecca who helps slide Eve out from under the fallen trunk of the massive tree. Unfortunately, as she prepares to slide to safety herself with Bode Donovan's help, the tree trunk loses traction and smashes into Rebecca, crushing her. Though the team does its best to evac both members of their team, only Eve survives to tell the tale, and Rebecca dies of internal bleeding.
Fans of the show were utterly dismayed by Rebecca's death. "I'm quite peeved that #FireCountry killed off Rebecca, I liked her!" said Twitter user @nirvanasbooks. Of the many upset fans, @Learnthingss exemplified them all with a single all-caps shout: "NOT REBECCA!!!!!!!" — and also attached gifs and screencaps of Rebecca's final moments to their tweet. Lots of fans were wondering why the show chose to kill Rebecca off, like @mmtexas and @jeremygamer29. They're among the many viewers left brokenhearted by Rebecca's sudden passing. Though she left the series early on, there's no doubt that "Fire Country" fans will always miss her.