Junko Takeuchi's Opinion About Naruto And Hinata Changed Thanks To A DVD Re-Watch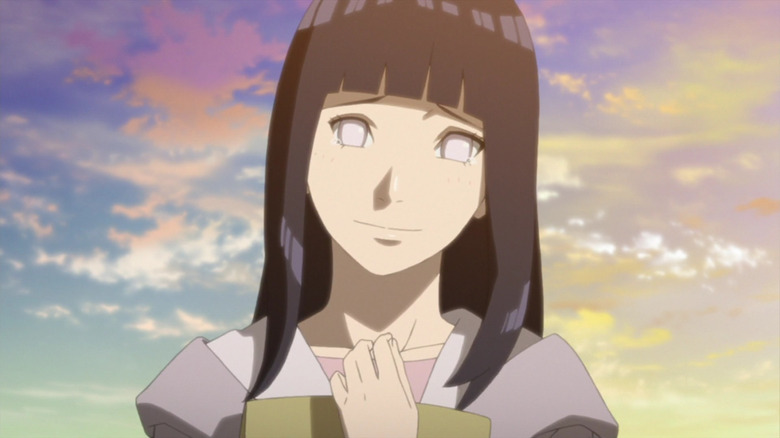 Studio Pierrot
"Naruto" has to have one of the most impressive runs of any anime series out there. Stacking up with 220 episodes in the original series before amassing another 500 in "Naruto Shippuden," the franchise is still going on strong today with the character's son in "Boruto: Naruto Next Generations."
Still, as with Goku in the "Dragon Ball" franchise, the stealthy shinobi Naruto (Junko Takeuchi/Maile Flanagan) remains the most common focal point of the series. While a wedding might not seem like the most exciting note for a shonen action series like this one to go out on, that's exactly how "Naruto Shippuden" ended, with a seven-episode arc that led up to the titular hero's marriage to his long time love interest, Hinata (Nana Mizuki/Stephanie Sheh).
Though Takeuchi has been voicing the central character of the franchise for the better part of two decades, she admits that she wasn't entirely sold on the ending herself. All the same, a rewatch of the DVDs has convinced her that she may have been mistaken in her initial reading of the conclusion.
Junko Takeuchi thought the ending was more fitting upon a rewatch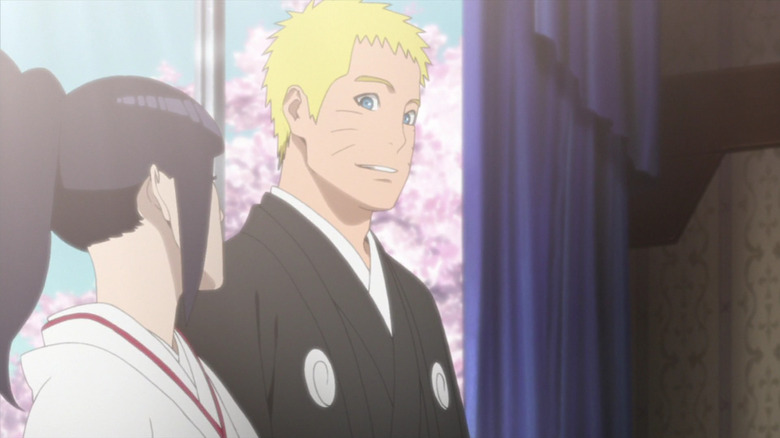 Studio Pierrot
An interview translated by Toka Translations saw Junko Takeuchi discussing her role as Naruto and how she felt about the ending for the iconic character in the final episode of "Naruto Shippuden." "At the end, even if I look at the happy wedding ceremony of Naruto and Hinata, I thought [about] that sadness,"  Takeuchi explained. "Maybe it's because it became an unrequited love that my heart felt heavy."
On the other hand, the voice actor says that her opinion shifted when she went back to the show. "But after [a] long time, I have recently re-examined the DVD, and my thoughts about it have slightly changed," Takeuchi went on. "I didn't see the story of the growth of Naruto, I watched with the feeling that saying I could see only the part of the love growth."
Though it sounds like Takeuchi wasn't originally sold on the way things had played out between Naruto and Hinata, it would seem that she sees the more nuanced aspects of their relationship now and has come around to the pairing being the ending moment for the series. "When I have done that, I could see the embarrassment and the small touches between Naruto and Hinata. It made me [think] 'charming,'" she concluded.