Who Did Drew Carey Play On NCIS?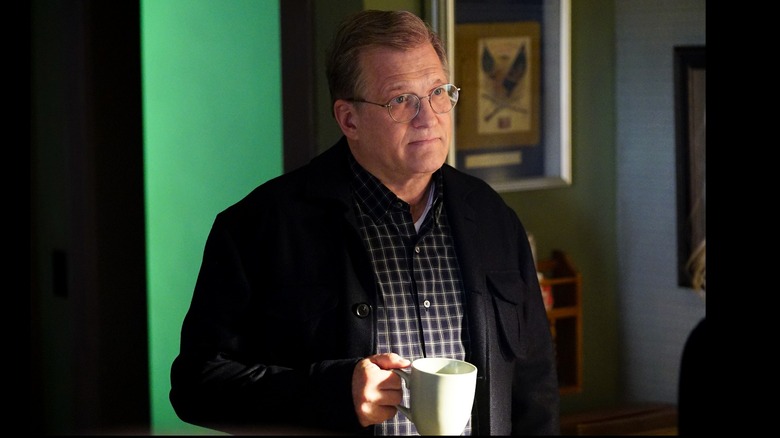 Sonja Flemming/CBS
Joking his way to fame as the star of his own sitcom, followed by over a decade as a genial network game show host, the last place you'd expect Drew Carey to pop up is guesting as a murder suspect on the iconic police drama "NCIS."
Airing for what seems like an eternity on CBS, the Washington, D.C.-based military-cop-action hybrid launched back in 2003. In addition to racking up over 450 episodes itself, the series also spawned a batch of spin-offs that carry its crime-busting formula to LA, Hawaii, and more. And while Carey is best known for his work as a comic actor and giving away roughly $130,000,000 in prizes during his time hosting "The Price Is Right," his stint on "NCIS" turns out to be a gig he actually had a secret desire to fulfill. As noted in this interview on "CBS Mornings," following the final episode of his sitcom "The Drew Carey Show," Carey's agent got in touch to say they'd been talking to CBS's casting department. At the mention of the network, Carey says his first thought was: "Maybe they want me for 'CSI' or something like that." Instead, CBS wanted to discuss hosting "The Price Is Right." And the rest, as they say, is game-show history. So, after making his mark in totally unrelated roles, who did Drew Carey play during his one-off appearance on "NCIS"?
Drew Carey played former Marine John Ross on NCIS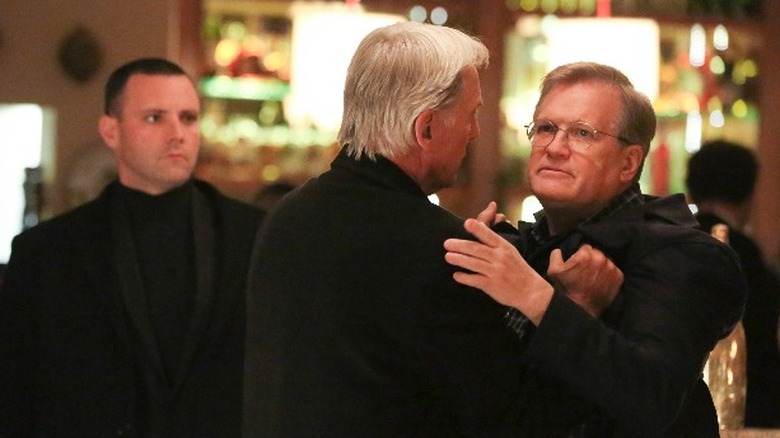 Michael Yarish/CBS
Brought on board "NCIS" for the 2018 "Handle with Care" episode, Drew Carey took on the role of former Marine Sergeant John Ross, an ostensibly dedicated military veteran and one-time POW who spends his time volunteering to provide care packages for servicemen and servicewomen. But when one of the parcels turns out to contain poison-laced cookies that result in lethal consequences, Ross is immediately singled out as the most likely suspect. Eventually, however, he instead proves his innocence by helping the "NCIS" team track down the real killer. And the fact is, Carey's background actually suits him for the part, as he served half a dozen years in the U.S. Marine Corps Reserve before embarking on his entertainment career.
Commenting on Carey joining the series, "NCIS" showrunners Frank Cardea and George Schenck explained to Deadline at the time, "With the casting of John Ross, a retired Marine, we needed an actor who could play the outgoing, passionate side of the character but also the dark reality that he is still haunted from being a prisoner of war for many years."