NCIS: LA Fans Are Buzzing Over Callen And Anna Planning Their Wedding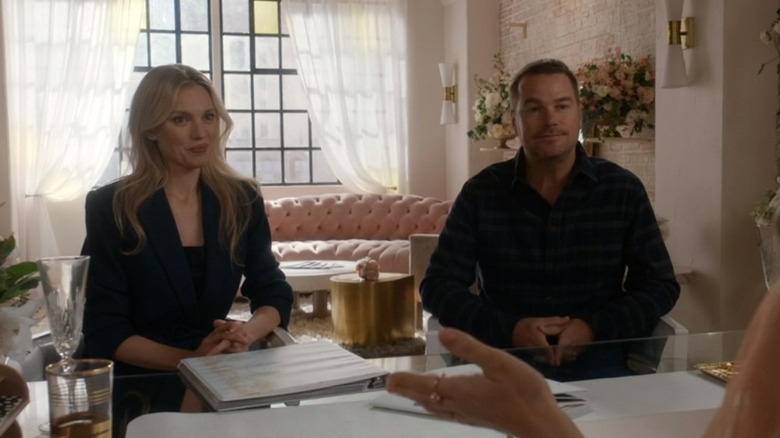 CBS/Paramount
"NCIS: Los Angeles" is a CBS military drama and police procedural. It was initially released in 2009 as a spinoff of "NCIS" and has continued to air. But that's all coming to a close now, as CBS canceled the series in early 2023, officially confirming that Season 14 would be the end of the show.
So it's time to start wrapping up those key plotlines. One narrative thread set to reach a conclusion before everything ends is the romance between Grisha Callen (Chris O'Donnell) and Anna Kolchek (Bar Paly). Dedicated fans will recall that Callen proposed to Anna in the Season 13 finale (Episode 22, "Come Together"), and now, in the heart of the final season, the couple is beginning to plan their wedding. Callen wants something small. Anna wants something grand. Neither seems to have put much thought into the event outside of that, so there's plenty to organize and loads of drama to unspool, and fans are eating the whole thing up.
Here are some preliminary Twitter reactions, with the caveat that perusing them involves some minor spoilers for Season 14 Episode 14, "Shame."
Fans crave the drama of a rushed wedding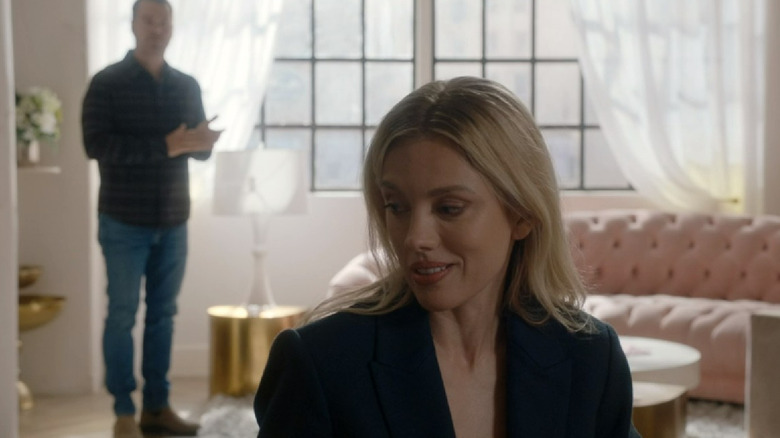 CBS/Paramount
Fans of "NCIS: Los Angeles," like @JAZ07P and @calhoun_monique, took to Twitter to share their excitement after seeing Callen and Anna plan their impending nuptials. @TheKevTravel tweeted that they couldn't believe how close the wedding was, nor that it would coincide with the Season 14 and series finale.
Some, like @GRISHACALLEN, praised the couple for "already giving married excellence" so early in the process. Others, like @kwanfan1212, were so thrilled by the interactions they saw in the latest episode that they called for a new spinoff focused entirely on wedding planning. In their own words, "I'd watch it."
More specifically, a vocal subset of fans was ecstatic about Arkady Kolchek (Vyto Ruginis), Anna's estranged father, potentially officiating the ceremony. @TheKevTravel was so thrilled that he tweeted twice, this time, saying, "[While officiating] I could see [Arkady] slurring his speech with a vodka in his hand."
Again, Callen and Anna's wedding is to serve as no tiny facet of the series finale, which means that the stakes are high for their ceremony to satisfy the fans. Fortunately, if this small handful of opinions indicates the greater viewership, then "NCIS: Los Angeles" is primed for an epic final bow.