Fire Country Fans Can't Get Over Sharon And Vince's Magnetic Chemistry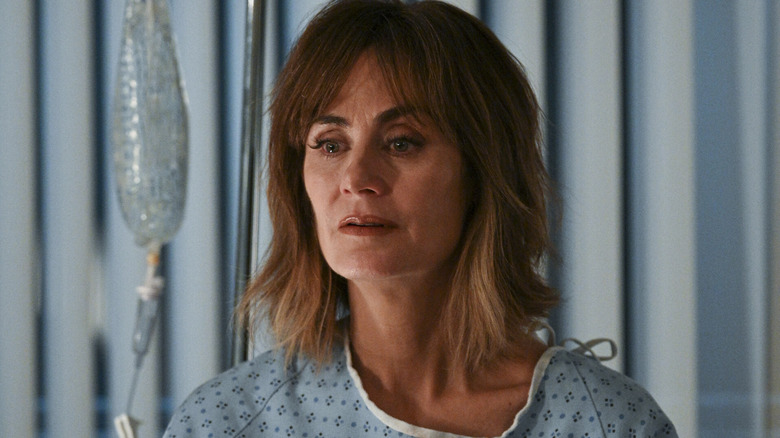 Sergei Bachlakov/CBS
"Fire Country" centers around the firefighters who work for Cal Fire, short for California Department of Forestry and Fire Protection, and the inmates who assist them. The series features plenty of action, but the relationships between all of the characters are just as important to the narrative. Viewers follow Bode Donovan (Max Thieriot) as he forges new connections with his fellow prisoners-turned-firefighters, though he has a lot of familiar faces to contend with as he works to redeem himself. Bode keeps himself busy in between emergencies by reconnecting with old friends like Eve Edwards (Jules Latimer) and Jake Crawford (Jordan Calloway), as well as developing a tentative romance with Gabriella Perez (Stephanie Arcila). However, his interactions with Vince (Billy Burke) and Sharon Leone (Diane Farr) are just as fun to watch.
As two instrumental leaders at Cal Fire, Sharon and Vince are constantly facing challenges, and the latest episode was one of the most emotional so far. Titled "False Promises," the installment saw Bode race against the clock to save Eve from being crushed under a tree, all while Sharon prepared for her kidney transplant. Viewers couldn't help but gush over Sharon and Vince's love for each other, which was one of the highlights of the episode.
Fire Country viewers love Vince and Sharon's relationship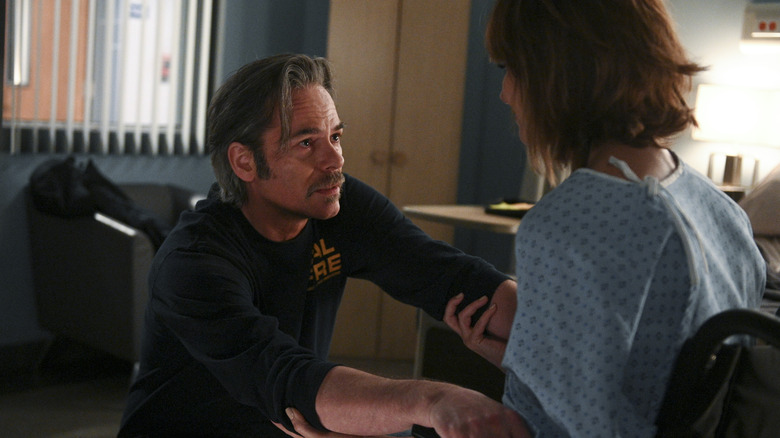 Sergei Bachlakov/CBS
As far as fans are concerned, Vince and Sharon are the "it couple" of Edgewater. They raised a family and stuck together through devastating hardships, a companionship that makes them a great team at work. When they are out in the field, they're able to set aside their relationship and fight fires together as a finely-tuned unit. "Vince and Sharon are #CoupleGoals. You know and I know but it needs to be said," wrote Twitter user @c_mars_. Other fans couldn't help but agree, like Twitter user @iamannacris6, who wrote, "Vince and Sharon are the couple of all couples."
Whether they're out fighting fires or relaxing at home, Vince and Sharon will always support each other. Their ability to compartmentalize the different sides of their relationship is impressive, but viewers are even more captivated by the electric chemistry between actors Diane Farr and Billy Burke. "Billy Burke & Diane Farr are SO GOOD together on #FireCountry," said Twitter user @teriwithbraids. Sharon's kidney transplant was central to the last episode, which led to a touching scene in the hospital when Vince tells his wife how much he loves her. "@GetDianeFarr and @billy_burke are breaking my heart here tonight," said @jblockyer.
Vince and Sharon consistently demonstrate their commitment to one another, no matter what they're up against. Unfortunately, the episode ended with a shocking death and a heartbreaking revelation about the kidney transplant, so Sharon and Vince aren't out of the woods quite yet.