Netflix's Shadow And Bone Season 1 Left Viewers Unimpressed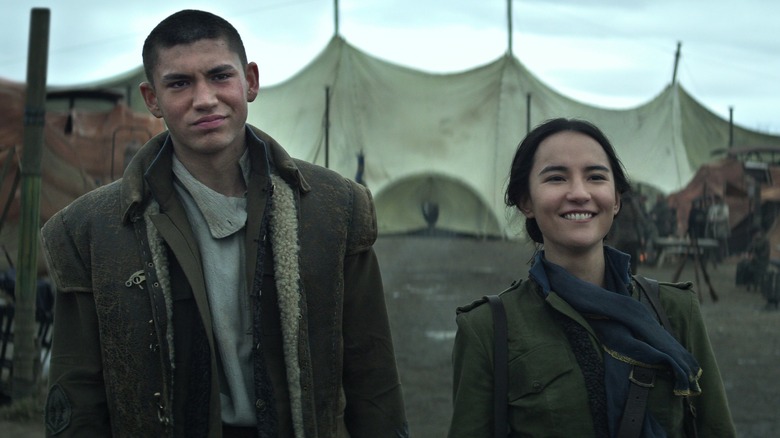 Netflix
"Shadow and Bone" is a Netflix fantasy drama based on the written works of Leigh Bardugo. Most of Netflix's adaptation originates in a trilogy of novels under the same name. In addition, there are notable elements from her other stories in the Grishaverse (Barudgo's name for all things concerning her most popular narrative).
Season 1 of "Shadow and Bone" was released in 2021 to broad critical approval ... broad, but not all-encompassing. There were holdouts, most of whom found the series to suffer from the worst aspects of young adult fiction. With the release date of Season 2 rapidly approaching, there's no better time to evaluate whether the series is worth a continued emotional investment.
This is not a balanced deep dive but a focused lens upon those who found "Shadow and Bone" lacking. Some less pleasant criticisms have been paraphrased to maintain a constructive conversation. That said, here's why Season 1 left viewers unimpressed.
Derogatory déjà vu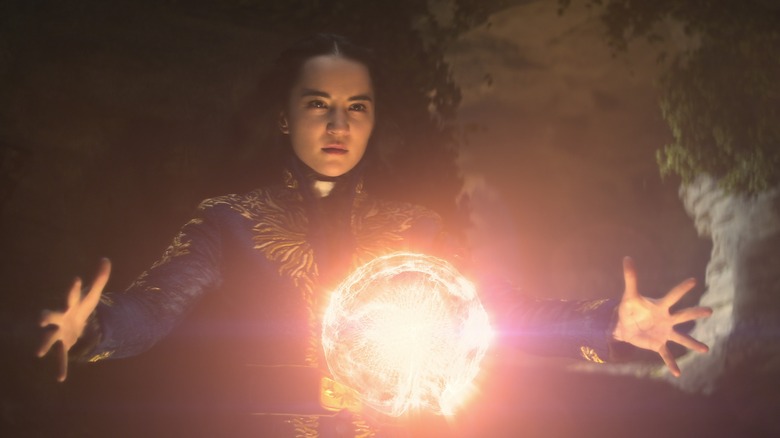 Netflix
In a Reddit thread succinctly titled "'Shadow and Bone' sucks," viewers gathered to express their distaste with Netflix's latest (at the time) fantasy adaptation. Although each commenter shared criticisms in their own words, the thread followed a few key throughlines. Most felt that "Shadow and Bone" failed to engage them, was unable to surprise them, or failed to respect them, often all at once.
The term "boring" cropped up with notable frequency. User u/beepsboopsbops accused the series of leaning so heavily on young adult fiction tropes that there wasn't a single moment they hadn't seen coming a mile away, and they ultimately rated the production as "cliché, formulaic, love-soaked garbage."
Several participants attributed the series' perceived quality to a lack of onscreen talent. The first addressed the issue as a "lack of any interesting or fun characters." The latter two dug their heels in by slamming the performers directly.
Two comments strove to pinpoint specific examples of struggling artistry. Redditor u/TunaTeluna called to mind an early death that could have been wholly avoided if the character in question acted in, well, character and u/Rezo-Acken found the romance between Nina (Danielle Galligan) and Matthias (Calahan Skogman), a man intent on becoming her executioner, to be so off-putting that they stopped watching entirely after Episode 6. 
Change isn't always bad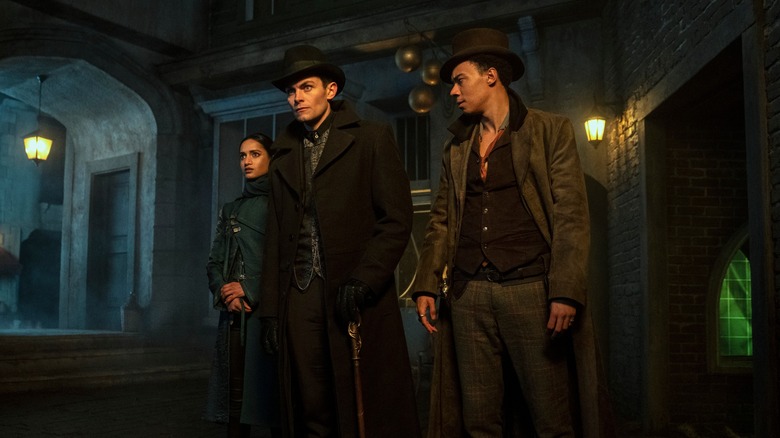 Netflix
There's a certain irony to the criticism "Shadow and Bone" received, and it's exciting when contextualized by the compliments. As previously mentioned, the series is based on Leigh Bardugo's trilogy of young adult novels of the same name. In these, Alina Starkov (Jessie Mei Li) and Malyen Oretsev (Archie Renaux) lead the charge against the Darkling (Ben Barnes), who is better known to Netflix viewers as General Kirigan. This narrative plays out, more or less, in the Netflix series.
But Netflix also borrows elements from Bardugo's duology of young adult novels, entitled "Six of Crows." In these, Kaz Brekker (Freddy Carter) and his crew of thieves for hire balance their morality against the all-consuming need to survive at the bottom of the proverbial food chain. Chronologically, most of the duology takes place after the trilogy, so nearly all of what is seen with these characters is fabricated for the adaptation, save for Nina and Matthias' romance.
The irony is that adaptations are often scorned for straying from the source material. A quick perusal of the Reddit thread mentioned above shows a distinct lack of love for Alina and Mal, who are broadly following their original story. Conversely, there's ample praise for "secondary/tertiary characters" (as u/Greyworm referred to them), which can only mean Kaz's crew, Inej Ghafa (Amita Suman), and Jasper Fahey (Kit Young).