Tessa Thompson Was Excited To Be Hands-On In Shaping Bianca's Creed Journey - Exclusive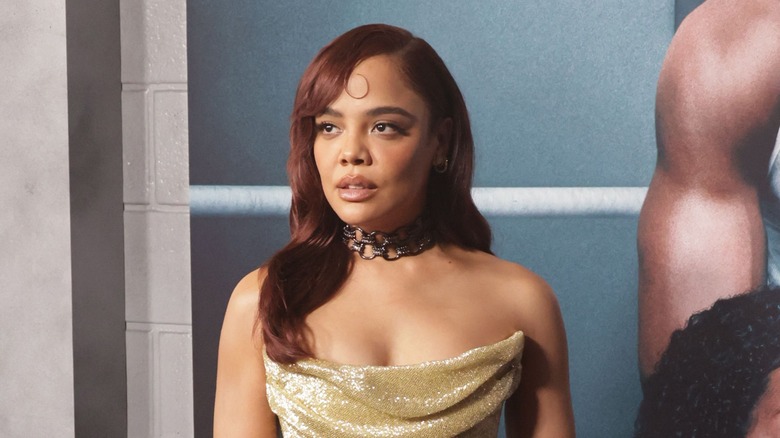 Momodu Mansaray/Getty Images
The "Creed" series is about Adonis Creed (Michael B. Jordan), the son of "Rocky's" Apollo Creed (Carl Weathers), but it's also the story about the Creed family as a whole. While Adonis struggles with his father's legacy in "Creed" and avenges Apollo's death in "Creed 2," the series also explores Bianca's (Tessa Thompson) journey, as well as their daughter Amara's (Mila Davis-Kent). 
More than merely being the stereotypical worried partner of a boxer, Bianca becomes a powerful, award-winning artist and producer in her own right over the course of the series, all the while overcoming a degenerative hearing loss condition. It's inspiring to see Bianca have her own strong arc throughout the trilogy, alongside being a full-fledged and independent character. 
In an exclusive Looper interview with Tessa Thompson, the "Creed 3" star talked about Bianca's journey throughout the series. In every entry in the "Creed" franchise, Thompson was encouraged to actively shape Bianca's journey.
Working to give Bianca a complex, respectful arc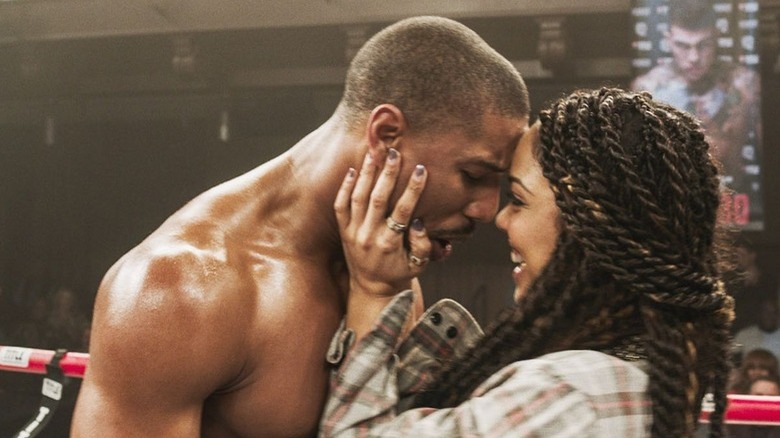 Metro-Goldwyn-Mayer
One of the challenges with portraying Bianca regarded making the character feel like an independent person who had her own "rich emotional life" in a limited script space. Tessa Thompson worked through this, though, thanks in part to her strong collaborators.  
"Something that feels exciting is that I've always been invited to be kind of a co-author and figure that out with the collaborators," Thompson said. She credited Ryan Coogler, who directed "Creed," for starting this active involvement in the character's journey. Their collaboration specifically can be seen in how the series approached Bianca's hearing loss.  
"[Coogler and I] had the idea in the first film of the love interest in a sports movie wearing a hearing aid," Thompson said. "Not everyone was like, 'That makes sense.'" Despite this, the two refused to yield on this choice, and the character's better for it. Along with that, Thompson acknowledged the care that went into approaching Bianca's hearing loss when she is not part of this community in real life.
"There is a limit to representing a community that I'm not a part of," Thompson said. "There's a limit to what we can do inside of Bianca because we could have gone all the way and had her hearing loss progress all the way." While this idea was floated around, Thompson spoke against it. "If we want to tell the story, we invite someone inside of that community into it." 
Thompson made sure the progression of Bianca's condition was handled respectfully. Along with that, "Creed 3" found authentic representation for the Deaf community through Mila Davis-Kent.
"Creed 3" is currently in theaters.