Jonathan Majors Doesn't Care About The Negative Reviews For Ant-Man 3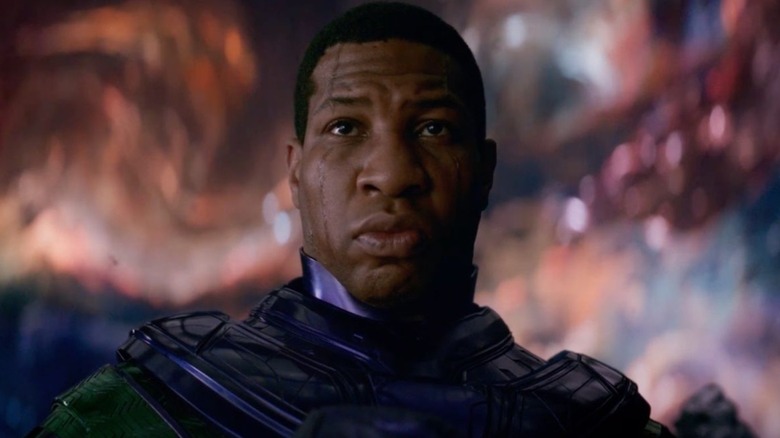 Marvel Studios
"Ant Man and the Wasp: Quantumania" might be one of the lowest-reviewed movies in the Marvel Cinematic Universe... but one of its stars is taking that in stride.
After its release on February 17, 2023, the third installment in the "Ant-Man" series ended up joining "Thor: The Dark World", "The Eternals," and "The Incredible Hulk" to become one of the worst-reviewed films in the MCU stable. With a critical Rotten Tomatoes rating of 47%, this feels like an ominous sign for the MCU. With every movie and television show that becomes a part of the MCU, the interconnected storylines just keep getting more and more involved, and though "Quantumania" tries to set a lot of things in motion with a new villain, it just didn't work for critics.
That new villain, Kang — played by rising star Jonathan Majors — is on track to keep reappearing in the MCU, and Majors is taking the critical reactions to "Quantumania" pretty well, all things considered. Here's what Majors had to say about the glum reviews for the latest "Ant-Man" movie.
Jonathan Majors isn't worried about Quantumania's rough reviews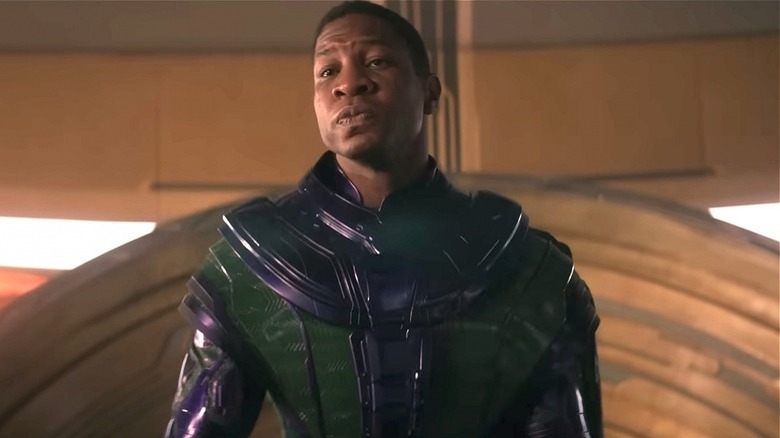 Marvel Studios
Majors — who also appears in "Creed III," Michael B. Jordan's directorial debut that just hit theaters — appeared on IndieWire's Screen Talk podcast, and in doing so, he admitted that he's not particularly riled up about "Quantumania" not hitting with critics.
"One thing I will say to my team as we're leaving a premiere if they're reading reviews, I'll say, 'How's the movie doing?'" Majors said on the podcast. "I try to clean my plate and take care of my part. The response is: 'You're straight. You're good. They like you.' And they tell me about the movie. Sometimes the movie is also on that level, and sometimes [it's not]."
This is a pretty solid attitude for Majors to have as he heads into what's likely a long road within the MCU — and considering that critical reviews and fans alike singled him out as the best part of the movie, it's still a net win for him overall. After getting his start in HBO's "Lovecraft Country," Majors officially joined the MCU with Season 1 of "Loki," and there's no doubt that he's got a great future ahead of him within and outside of the MCU... bad reviews be damned.