Who Played Ellie Brass On CSI?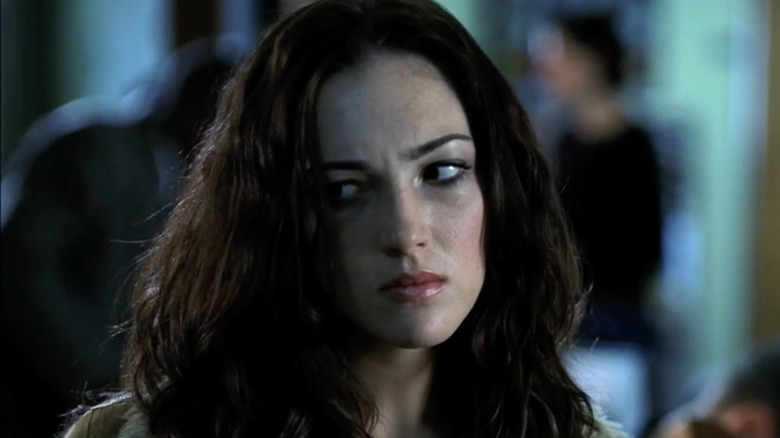 CBS
When the character of Jim Brass's stepdaughter was first introduced in Season 2, Episode 10, Ellie, Nikki Aycox briefly portrayed the character. But Ellie Brass would return to "CSI: Crime Scene Investigation" in Season 5 with a much more substantial role and a different actress playing the part. Fortunately for curious fans, there is no need to consult the folks at the lab to identify the person playing the troubled character.
Some fans of the Emmy-winning series "CSI: Crime Scene Investigation" firmly believe that Jim Brass is the saddest character on the show, and the only thing that might be sadder than his very existence is his relationship with his stepdaughter Ellie. The Las Vegas Homicide Detective has a tough time keeping track of her, and when he does come in contact with her, it's rarely under ideal circumstances. Despite his best efforts to reconcile things with the troubled young woman, Ellie doesn't seem to want him in her life, despite leading a very tragic one. In the show's later seasons, it's revealed Ellie is a disturbed killer. But after all that, she and her father make amends with one another after a failed suicide attempt from Ellie.
While it was brief, there is no denying that the majority of the time Jim Brass's stepdaughter spent on the show was anything but dull or uneventful. And the actress that played out the unfortunate events the struggling onscreen personality endured most certainly had her work cut out for her during her time on "CSI."
Actress Teal Redmann played Jim Brass's stepdaughter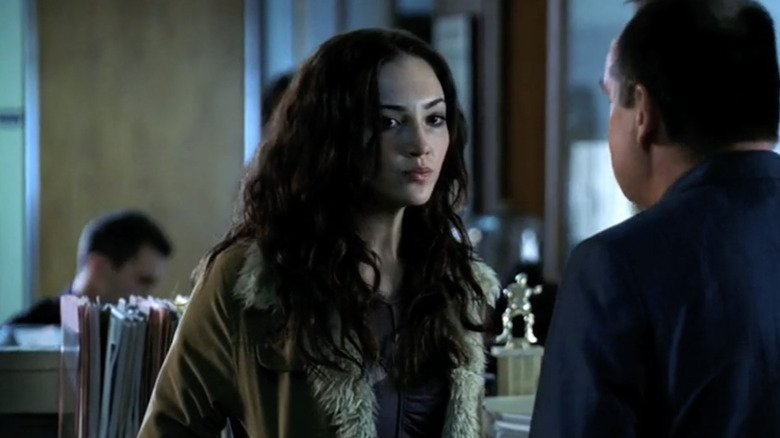 CBS
Teal Redmann is the actress that played Ellie Brass in 5 episodes of "CSI: Crime Scene Investigation." Her debut as the character came in Season 5, Episode 20 ("Hollywood Brass"), and her final appearance on the show was during the Season 14 finale, "Dead in his Tracks." And this wasn't even her first time acting in the "CSI" universe. Not long before she portrayed Jim Brass's stepdaughter, Redmann played Sara Mitchell in an entry of "CSI: Miami." While she has definitely spent an ample amount of time in the world of TV forensic police work, her time on the CBS procedural is far from the only thing she has accomplished throughout her career.
According to IMDb, Redmann has been acting since the '90s, and in that time, she attained several credits on both the big and small screen. When it comes to the realm of television, she has appeared in titles such as "Undressed," "Boston Public," and "Double Teamed." But many people might recognize her from her time on the "Gilmore Girls," where she spent 34 episodes playing Louise Grant. If none of those ring a bell, then maybe her motion picture work will. Regarding movies, Redmann's credits include "Dumb and Dumberer: When Harry Met Lloyd" and the 2022 film "The Harbinger."
The actress has most assuredly experienced a lot during her time in the industry. Still, there is no denying she made a significant impact on the popular CBS crime drama as Ellie Brass. Of all her achievements, Redmann will probably always be revered by fans for being responsible for one of the creepiest crime scenes of Season 13 and the most heartbreaking Jim Brass moment on "CSI."