Theo Rossi Teases A Possible New Project In The Sons Of Anarchy Universe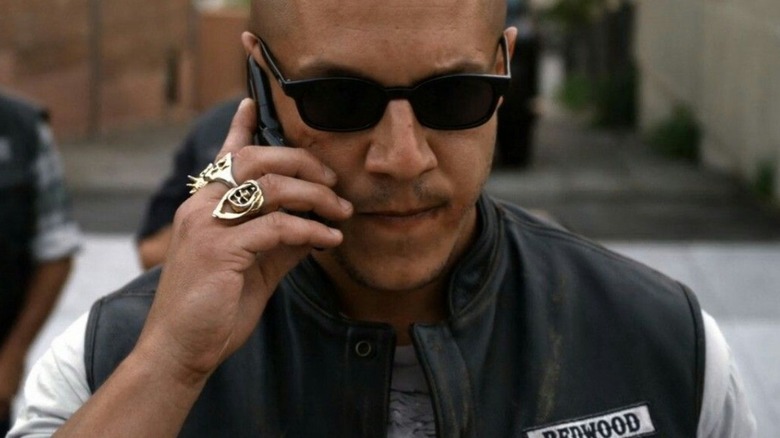 FX
Rev up your motorcycle engines, because the "Sons of Anarchy" franchise could be set to ride once again. Created by Kurt Sutter in 2008, "Sons of Anarchy" follows Jax Teller (Charlie Hunnam) as he rises through the ranks of the outlaw SAMCRO motorcycle club. Other cast members include Theo Rossi, Kim Oates, Ryan Hurst, Tommy Flanagan, and Ron Perlman, whose characters ride by Jax's side and contend with the action-packed highs and existential lows of the criminal lifestyle.
The success of "Sons of Anarchy" led to the creation of "Mayans M.C.," which chronicles the eponymous motorcycle gang as they contend with their own troubles. "Mayans M.C." has been a successful show in its own right, suggesting that there's a big appetite for this universe on the screen. Furthermore, with "Mayans M.C." set to end after Season 5, it opens the door for another project to fill the void left by its absence.
The good news, though, is that the "Sons of Anarchy" gang might have something cooking. Theo Rossi has teased another project set in this world, and he seems confident that it will come to fruition.
Theo Rossi teases an upcoming Sons of Anarchy project, but it probably isn't a movie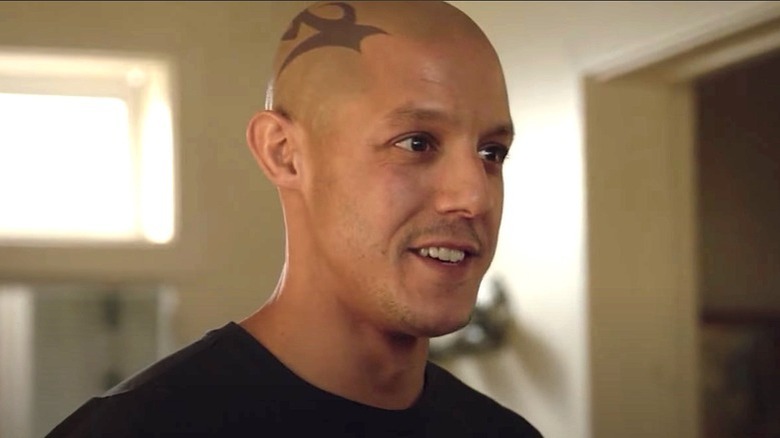 FX
Theo Rossi played Juice Ortiz on "Sons of Anarchy" for seven seasons. The biker started out as one of the more lighthearted members of SAMCRO, but he became a more complicated character as time went on — until he met his demise in Season 7. That said, death might not stop the character — or others who died — from returning to the franchise in some capacity.
In an interview with Deadline, Rossi teased another project set in the "Sons of Anarchy" universe that could involve some of the original cast members. "There might be something coming up where we're all back together, which is insane," Rossi said. "Charlie [Hunnam]'s gonna announce something soon. If it happens, it's wild, but if it doesn't it would be perfect and really cool because we also talk every day."
Rossi was asked if it will be a "Sons of Anarchy" movie, but he remained tight-lipped on the matter. He said that it's "totally different," but insisted that it's "really cool." It remains to be seen what they have in store for us, but it seems that the franchise's O.G.s have one last ride left in them.