Cartoon Network Wanted Morty Recast After Rick And Morty Pilot Pitch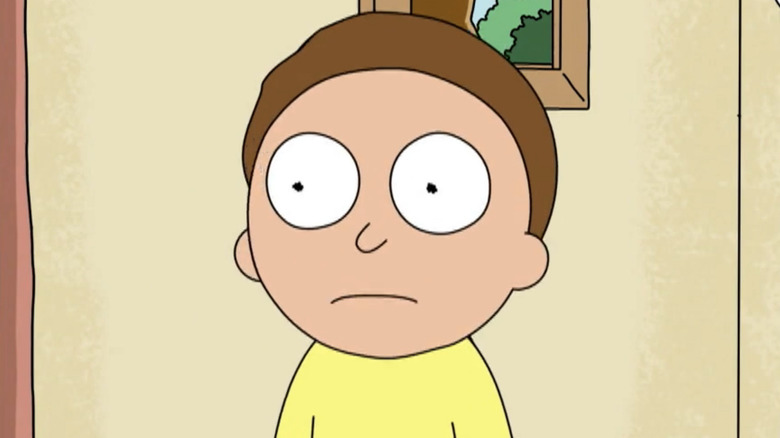 Adult Swim
It's funny how things work out. Sometimes, if you want something badly enough, you just have to wait a full decade for the co-creator of the show you just greenlit to become a pariah following a series of accusations of domestic violence. But here, we're getting ahead of ourselves.
Any guy you'd rather not be on a first date with can tell you that "Rick and Morty," the show that's been keeping Adult Swim executives wading in a pool of money for the last 10 years, started out as a goof. It was an entry in a sort of short film Thunderdome called "Channel 101," where creators submitted television pilots and the audience voted on whether the show continued. Creator Justin Roiland submitted a video called "The Real Animated Adventures of Doc and Mharti," in which he voiced the prototype, first-generation versions of what would become Rick Sanchez and Morty Smith.
Flash forward a few years, and "Channel 101" co-founder Dan Harmon was pitching ideas to networks following the Great "Community" Kerfuffle of Season 4. A "Rick and Morty" pilot animatic was produced and through the process of studio collaboration, changes were suggested. Chief among them: Cartoon Network, according to Roiland, didn't like the voices.
Before not playing Morty in 2023, Roiland almost didn't play Morty in 2013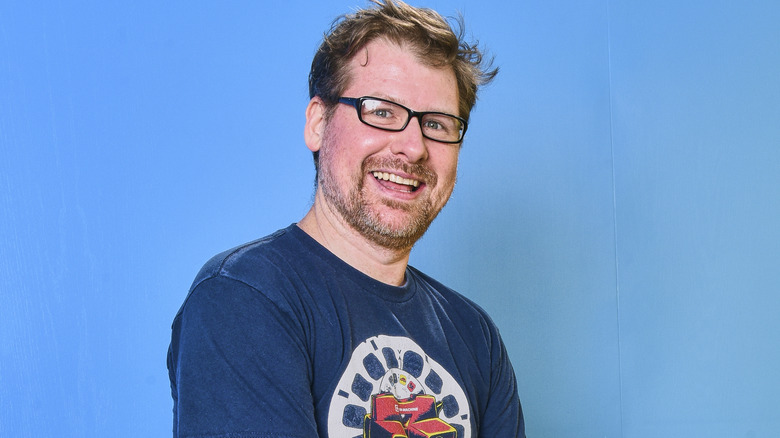 Irvin Rivera/Getty Images
Studios and creative types have always had a push-and-pull relationship, but it's wild to look back 10 years later and think about how close we came to a world where the network stopped two of pop culture's most iconic voices from making it to the screen.
"[...] The network did not like my voices at all for 'Rick and Morty,'" Justin Roiland told Vanity Fair in 2020. "Lazzo hated it," he continued, referring to since-retired Adult Swim executive vice president Mike Lazzo. "I think a lot of people were like, 'ugh. We like this show a lot, but the voices are f***ing terrible.'"
By Roiland's recollection, "Rick and Morty" co-creator Dan Harmon convinced the executives to allow Roiland to stick around as Rick, but changes had to be made in order to sell him as a bankable Morty. Even Roiland admitted that his original take on the character was "really obnoxious and grating," and that it played better once he gave Morty a little more of what he referred to as a backbone.
All of which is moot now, since Justin Roiland and Adult Swim parted ways in 2023 following the aforementioned allegations of domestic violence, which, you know, just felt important to bring up one more time.