Michael B. Jordan Told His Mother Not To Come To The Wire Set For His Final Scene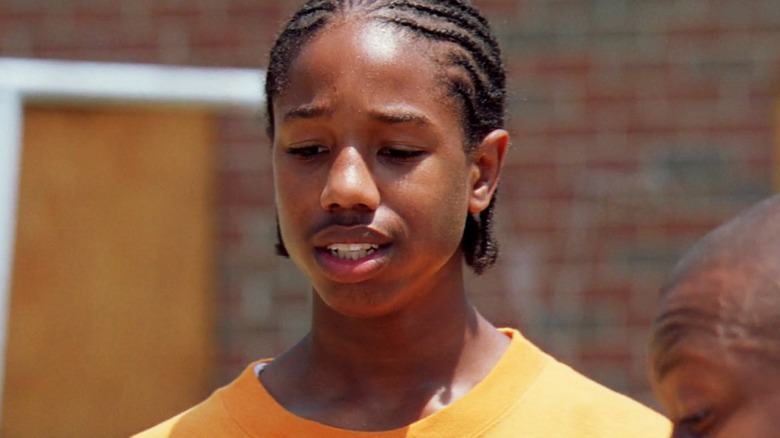 HBO
Today Michael B. Jordan is one of blockbuster cinema's foremost multi-hyphenates. Many of his most popular acting roles are in films that Ryan Coogler directed over the course of the past decade, including the award-winning drama "Fruitvale Station," debut "Rocky" franchise sequel "Creed," and the first "Black Panther" movie. In 2023, Jordan cemented himself as a skilled director for the first time upon the premiere of "Creed 3," which garnered its fair share of acclaim from professional critics and general audiences alike.
While "Fruitvale Station" may have established Jordan as a formidable talent in many people's eyes, his acting career began decades earlier, during his childhood. In fact, some viewers may have forgotten Jordan's brief "Sopranos" role, which was the very first of his career, premiering when he was just 12 years old. Three years later, Jordan became a recurring cast member on HBO's legendary crime drama "The Wire," in which he portrays a young and inexperienced drug dealer named Wallace. He concludes his time on the series after one of the most devastating deaths on "The Wire," in a scene that could be argued is among a number of times "The Wire" goes too far.
In fact, prior to shooting his final "Wire" scene, Jordan forbid his mom from showing up on set that day, believing that the emotional weight of Wallace's death might be too heavy for her to bear.
Michael B. Jordan didn't want his mom to experience Wallace's death in person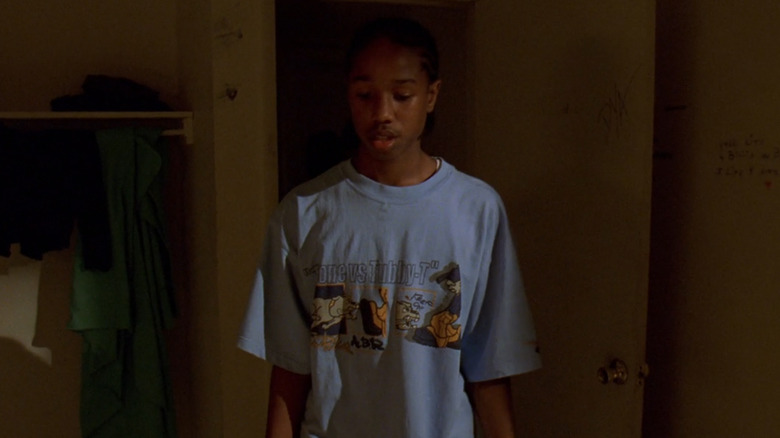 HBO
In the lead-up to the premiere of "Creed 3" in theaters, its director and star Michael B. Jordan spoke extensively to the press, predominately about his latest film, but also about his career at large. During this time, Vulture published an article about Jordan's role on "The Wire," citing a book by author Jonathan Abrams titled "All the Pieces Matter: The Inside Story of The Wire" in which Jordan discusses his time on the flagship HBO series at length. This piece specifically quotes passages in which Jordan shares his thoughts on Wallace's death near the end of "The Wire" Season 1.
First, Jordan recounts just how gut wrenching fans of the show who approach him about it find Wallace's death still. Then he recalls what happened on his final day on the set of "The Wire," not finding out his character's fate any earlier than he needed to, all the while knowing that it was an inevitability.
"I remember telling my mom not to show up on set that day," he continued. "My mom gets extremely emotional, and this was kind of too much. I didn't want her to see it."
The way Jordan describes shooting Wallace's death, including his decision to keep his mom away from witnessing the scene in person, seems to indicate that it's an emotional moment that still impacts him as a performer to this day.