Playing Adonis In Creed III Gave Michael B. Jordan A Chance To Work Out Personal Issues - Exclusive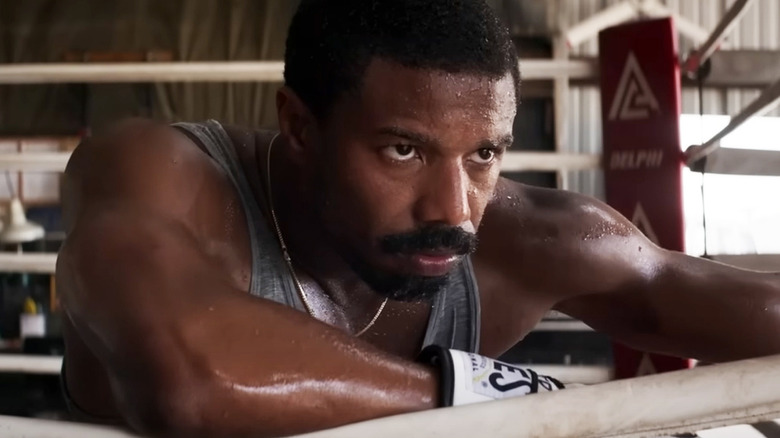 MGM
In "Creed III," franchise protagonist Adonis Creed (Michael B. Jordan, in his directorial debut) faces his toughest and most personal challenge yet. When childhood friend Damian "Dame" Anderson (a stellar Jonathan Majors) returns after nearly two decades of incarceration, he wants to get back into the sport of boxing by any means necessary. This brings back a lot of regret and trauma from Adonis' past, all the while pitting him against a dangerous opponent with a major chip on his muscular shoulder. Using this antagonist to expand on Adonis' own life and complex history adds nuance to Adonis' character and allows him to achieve new emotional depths.
In an exclusive interview with Looper's sister site /Film, Michael B. Jordan discusses the therapeutic role that playing Adonis through these challenges had in his own life. Being both the director and the star, and drawing from his own experience to some degree, allowed Jordan to thoroughly explore the facets of Adonis' "Creed III" struggles. It's a process that allowed the filmmaker a chance to work through personal issues as he explored the depths of Adonis' long-hidden heritage. 
My character, myself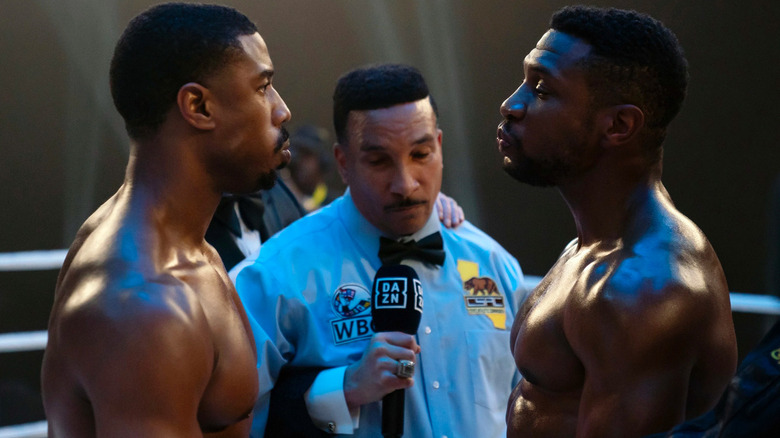 MGM
In the interview, Michael B. Jordan explains how digging deeper into Adonis' past was the only way forward for the franchise. He notes, "The only way we could move forward in a real way, to really establish this is Adonis's franchise, [that] it was a 'Creed' franchise moving forward" was to take the strongest pivot yet into Adonis' own past. The exploration makes "Creed III" feel like "an origin story, a sequel, and a trilogy all in one," Jordan says. "Creed III" brings Adonis' past firmly into his present by digging into "those transformative years of childhood trauma that we all kind of carry with us as adults and see[ing] what that looks like," Jordan explains.
The process provoked a lot of self-discovery for Jordan, given how long he's been able to stay with the character of Adonis Creed. "This is the third time I got a chance to play Adonis, and that's the most up of any character that I've had the opportunity to play throughout my whole career," he explains, adding, "I've been with Adonis as I've been growing up personally as well." 
For Jordan, "The beautiful thing about storytelling and acting and taking on different characters" is the opportunity to "find characters that line up somewhat with where you are in life," letting your own journey and the character's intersect. "Hopefully you can blur those lines enough," he says, "where it feels dead-on in some aspects." In taking this approach with Adonis' deepest journey yet, in Jordan's words, "I was working some stuff out through Adonis as well."
"Creed III" is in theaters now.
Static Media owns and operates Looper and /Film.