Outer Banks Creator On How [SPOILER] Death Sets Rafe Up To Go Full Villain In S4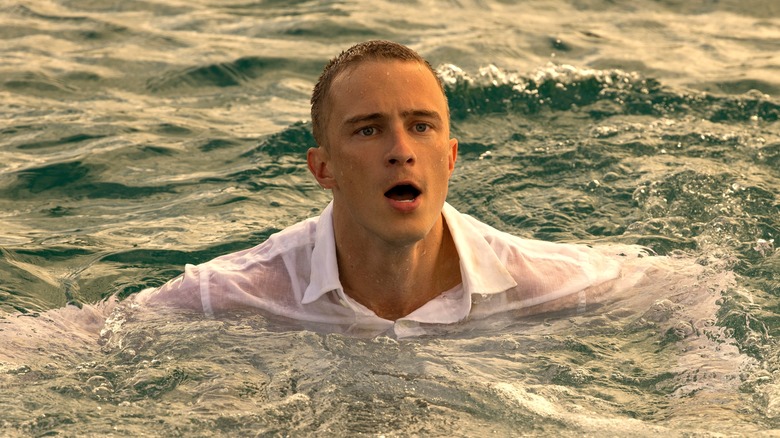 Jackson Lee Davis/Netflix
"Outer Banks" has continued its stint as one of Netflix's premiere teen dramas with the long-awaited release of Season 3. This swashbuckling outing for the Pogues may be the most eventful installment of the series yet, kicking things off with a massive plane crash sequence and ending with the group finally finding the long-sought treasure of El Dorado. The ending of "Outer Banks" Season 3 also has plenty of heartbreaking scenes to go around, with several major characters reaching the end of their stint on the series by the time that the final episode's credits roll
As it turns out, one particular character who faces a spoilerific death in the "Outer Banks" Season 3 finale was a pretty tough call for the show's creative team to make. However, they decided to go forward in having the character-in-question meet their demise for the sake of setting up Drew Starkey's Rafe Cameron as the main villain in Season 4.
Ward had to die for Rafe to become the villain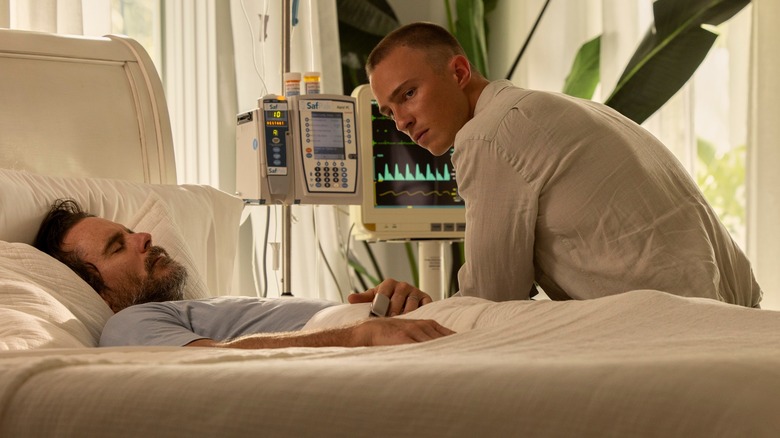 Jackson Lee Davis/Netflix
The final episode of "Outer Banks" Season 3 proved to be a bad day for fathers. The finale sees the death of longtime characters Big John (Charles Halford) and Ward Cameron (Charles Esten), leaving both Chase Stokes' John B. and Madelyn Cline's Sarah without their respective dads. While Ward has long served as a major antagonist for the main group, his death nonetheless has a profound impact on his estranged daughter — along with his son Rafe.
In an interview with The Hollywood Reporter after the finale was released, "Outer Banks" co-creator Jonas Pete said that the writing team was split on killing off Ward. Ultimately, they felt the decision would help provide narrative motivation for Rafe to inhabit a more villainous role. "There was no possibility of really a happy ending," Pete explained. "So we felt like this was the most poetic ending where, at the last second, he tries to redeem himself but dies in the process. And then it would also provide a chance for Rafe to emerge and be aggrieved by that death and blame the Pogues for it, and that would set him up for Season 4."
Rafe has long served as a conflicted and morally gray character, but it seems Ward's death will be the lynchpin that sends him down a much darker path. As for Esten, the actor is torn on whether Ward will show up for flashbacks in "Outer Banks" Season 4.