Charles Esten Is Torn Over The Possibility Of Ward Showing Up In Outer Banks S4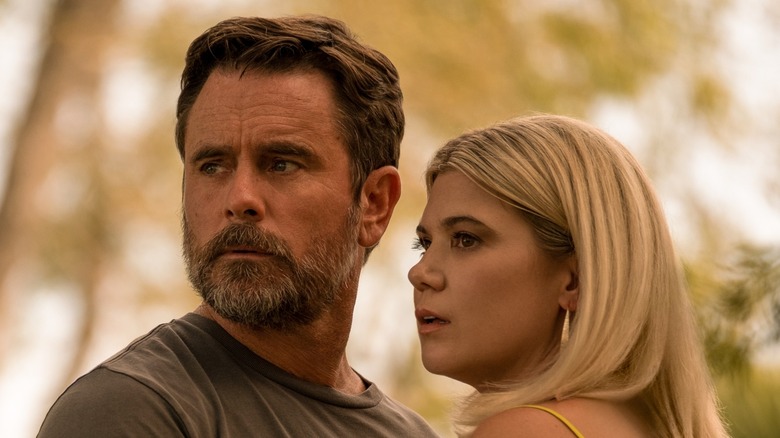 Jackson Lee Davis/Netflix
Contains spoilers for the "Outer Banks" Season 3 finale
The versatile Charles Esten is basking in the success of having portrayed the antagonist on the "Outer Banks," Ward Cameron since the show debuted in 2020. While the Netflix streaming series misfired with many critics on Rotten Tomatoes, the majority of viewers enjoyed the exploits of Esten's villainous character. Sadly, Season 3 marks the end of the road for the cantankerous Cameron, but Esten was delighted to have played such a well-written character.
"It's been very gratifying to me because it's not often that the bad guy gets any kind of emotional arc," Esten said in an interview with The Hollywood Reporter. "But from the very beginning, they put it in the lines. And they allowed me to run wild with it. [It] is that other side of Ward that makes people not exactly sure they hate him — where they might just see a human being under there."
Ward's story ends in redemption during the Season 3 finale titled "Secret of the Gnomon." Selflessly, he stares into the eyes of his daughter, Sarah (Madelyn Cline). Crying, Ward makes the ultimate sacrifice as he bolts toward Ryan (Louis Ferrigno Jr.) and is shot three times. However, Ward succeeds in stopping Ryan, and the two men fly over the edge of the precipice to their deaths. Ward's exit from "Outer Banks" was noble, but even Esten himself doesn't know if he is truly through with treasure hunting.
Esten is conflicted about returning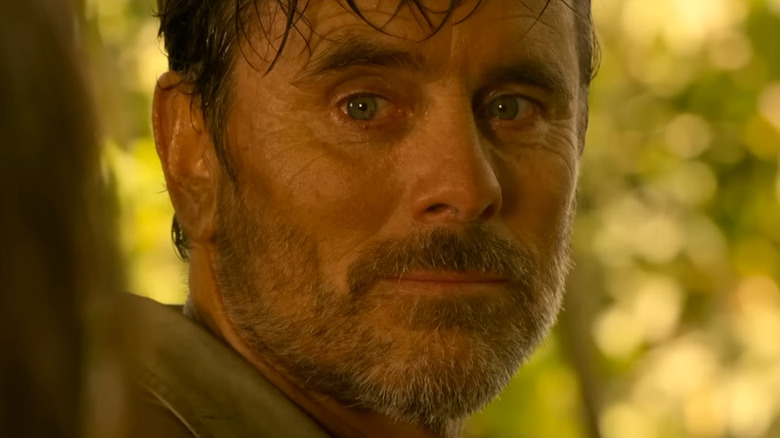 Netflix
Ward Cameron paid a surprisingly heartbreaking price to save his daughter in the Season 3 finale of "Outer Banks." While Ward's death means the end of the actor's tenure as a series regular, there's always the chance Ward could return. Whether it's Ward cheating death again or if the character merely shows up in flashbacks, Esten is conflicted about the possibility of returning in Season 4. "I am torn because I love the show, and I love the people that work on it," Esten said during his interview with The Hollywood Reporter.
Esten also revealed that he has no idea whether or not his character might show up in a flashback sequence in future "Outer Banks" episodes, but he's certain that Ward died when he plunged over the edge with Ryan. "I would say it's a flat-out impossibility that I come back, short of a flashback," Esten tells THR. "Not only did we already do the head fake, it's intentional that it wasn't off of a cliff into the ocean, where nobody knows anything."
"They could have done that, "Esten continues. "It was intentional that there he is, right there, and then they buried him." Esten said leaving the "Outer Banks" is difficult for him, and he's so happy that the streaming series resonates with so many viewers. "In the end, my job is to serve the character and the story," Esten said. "You want to end well."