Kaley Cuoco Constantly Blew Off Her TBBT Cast Members (But It Wasn't Her Fault)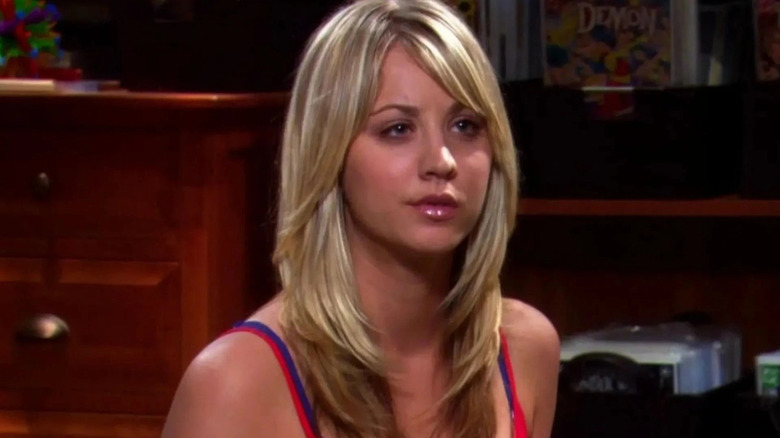 CBS
"The Big Bang Theory" entertained audiences for a 12-season run spanning from 2007 to 2019. It remained a ratings hit well into its run, averaging 18 million viewers from Seasons 6 through 11. It only makes sense for the cast, most of whom had been there from the very beginning, to have grown close over the years. 
The cast members appear close in real life, with many of them posting pictures of them hugging one another on social media. In fact, Kaley Cuoco, who played Penny, and Johnny Galecki, who played Leonard, actually dated in real life for a while. They eventually broke it off and then had to act like they were in love on the sitcom for many years after. 
Fortunately, it doesn't seem like it hampered their future friendships with one another. However, when the show was first getting off the ground, apparently the men of the cast thought she was too cool for them because she wouldn't hang out after filming. But there's more to the story than meets the eye. 
Kaley Cuoco wasn't invited to hang out initially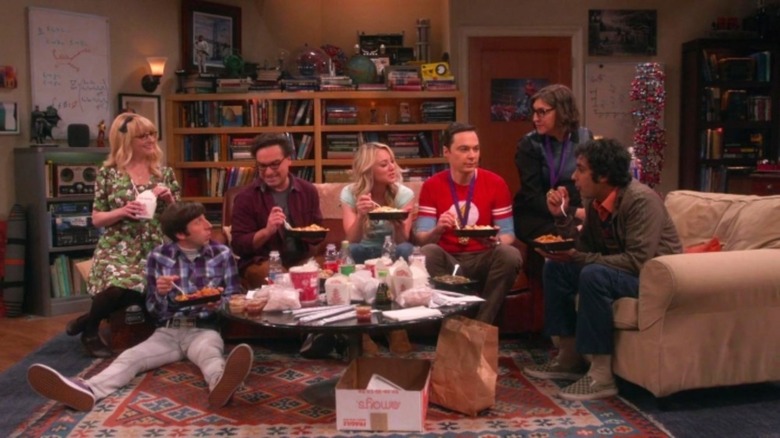 CBS
It can take a while for a show's cast to get acclimated to one another, and that was apparently the case when filming for "The Big Bang Theory" came to a close. As the sitcom was rounding out its run, the cast naturally had to do a lot of promotion, including the main actors all appearing on an episode of "The Late Show With Stephen Colbert." Johnny Galecki mentions how they originally thought Kaley Cuoco was too cool for them because she wouldn't hang out with them outside of filming, but Cuoco is quick to reprimand him and set the record straight. 
She reminds her castmates that she was 21 years old when the show first started filming. The four actors who comprise the nerds on the show were all a bit older, so when they were done filming, they would hang out without Cuoco knowing. She said on the talk show, "You guys hung out multiple times a week, and I would leave, and I didn't know that all these ragers were going on." Without knowing precisely what precipitated it, the guys asked her why she never hung out with them, and her response was an appropriate, "You never invited me!" 
They all share a good laugh about it, and it seems like the cast really became a family throughout filming. Hopefully, Cuoco got invited to some of the afterparties as filming wrapped.