South Park's Trey Parker Is Done Speculating On When The Show Might End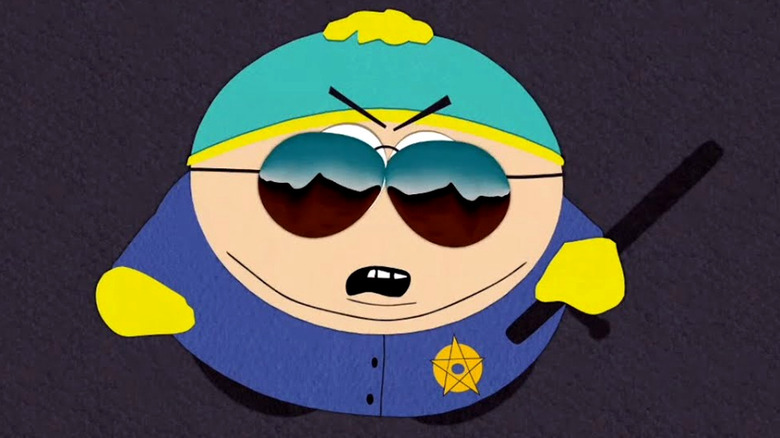 Comedy Central
There's no denying that "South Park" creators Trey Parker and Matt Stone developed a pop culture phenomenon. Since the animated series' inception on August 13, 1997, the creative minds behind the original four core characters of Eric Cartman, Kyle Broflovski, Stan Marsh, and Kenny McCormick have steadily churned out hundreds of episodes featuring the hilariously foul-mouthed Colorado children. And, at the time of this writing, Parker and Stone are responsible for 26 side-splitting seasons and 327 unforgettable episodes.
Despite "South Park's" irreverent and sometimes controversial subject matter, the show's creative duo pulled off a true "Frank Sinatra," doing it their way for the better nearly three decades. "It's a good thing Matt and I have each other because I don't care what anyone thinks," Parker told People in 2021. Parker and Stone's careers have made both men multi-millionaires, but they always approach their work on "South Park" with the same unwavering mindset.
"It's the fearlessness of your career," Parker said in the same interview. "We've always been like, 'Look, let's do this, and if we get thrown out, we'll go back to Colorado.' And that is how we've operated from day one. Never have we said, 'Let's not do this because it will be bad for the brand, it might be bad for our careers.'" And since "South Park" continues to delight so many critics and fans, Parker doesn't foresee the show's swan song anytime soon.
Parker doesn't know when South Park will end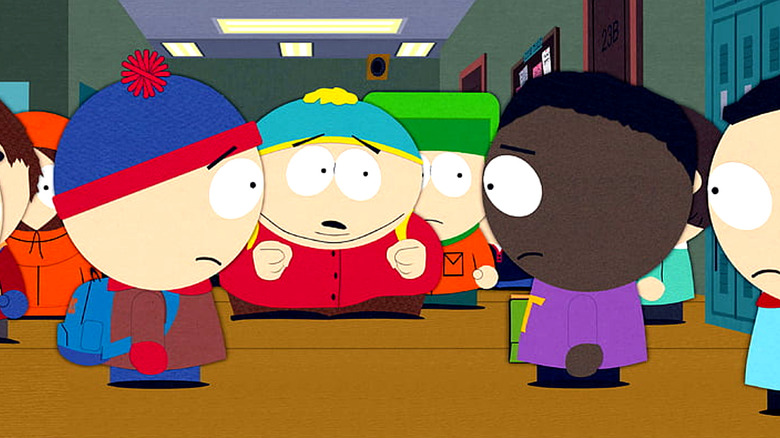 Comedy Central
Matt Stone and Trey Parker mastered the art of quickly creating "South Park" installments, and they have the process down to a science. A 2011 documentary dedicated to the behind-the-scenes workings of the animated show reveals it only takes six days for the creative team to complete an episode. Since "South Park" has officially been renewed through 2027, Parker is done speculating on when the curtain will fall on Kyle, Stan, Cartman, Kenny, and the other characters who make the series a must-see.
"If there is anything I've learned after 25 years, it's not to answer that question because I've had a lot of stupid — I had someone show me a magazine where I said at 32, 'There's no way I'm going to be doing 'South Park' when I'm 40. That would be lame,'" Parker said during his 2021 interview with People. "So, we take everything a show at a time and a week at a time. And that has always been best."
Those "best" weekly efforts to bring "South Park" to life certainly paid off. Consequently, the show has been recognized as the best animated series since "The Simpsons" premiered in 1989 by IMDb. At the time of this writing, fans give the series an overall audience score of 87%. In addition, the creators of those colorful Colorado kids have waved their comedy wand and conjured up a total of four Emmy Awards since 2005.