This Is Where Netflix's We Have A Ghost Was Actually Filmed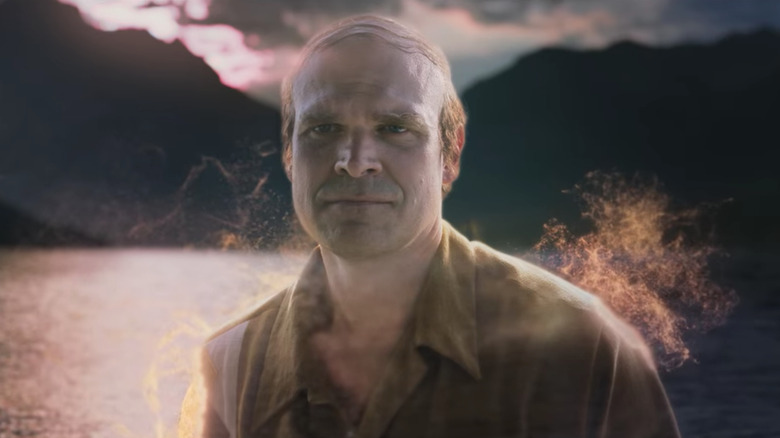 Netflix
Netflix's "We Have a Ghost" dares to ask a simple question: What if the ghost in question wasn't spooky at all? What if, instead, it became a viral sensation? That premise has fans flocking to Netflix to watch the new horror-comedy from director Christopher Landon. As of this writing, "We Have a Ghost" is No. 1 on Netflix with over 40 million hours viewed, even if not all viewers walk away loving it.
Based on Geoff Manaugh's short story "Ernest" (published on Vice in 2019), "We Have a Ghost" follows the Presley family, newcomers to town who discover that their new home already has a tenant: a mute ghost with a combover named Ernest, played by David Harbour. 
Like any ghost story, "We Have a Ghost" has a distinct sense of place, and the decrepit house, known to locals as "the house of death," is decidedly ghost-friendly. With the help of Kevin (Jahi Di'Allo Winston), Ernest works up the mettle to leave the house and explore his old haunts. Here's where "We Have a Ghost" was filmed.
We Have a Ghost was filmed in Louisiana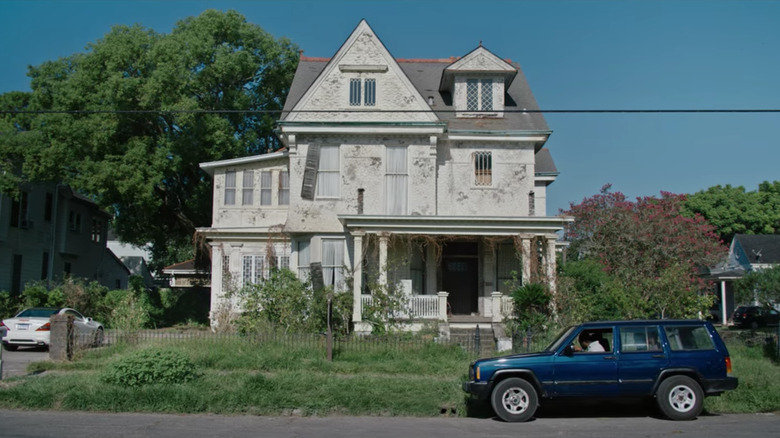 Although "We Have a Ghost" takes place in Chicago, the film was shot in and around New Orleans. In fact, the Chicago Sun-Times called it "one of the least Chicago-looking movies ever set in Chicago," owing to the distinctly Southern architecture, flora, and Abita beer signs. (Joy Yoshino is even seen playing the trombone on her front porch — a nod to NOLA if there ever was one.)
"We Have a Ghost" was primarily shot in New Orleans and nearby Donaldsonville, the latter of which is no stranger to film shoots, having served as the backdrop for "Highwaymen" and "The Curious Case of Benjamin Button," among other films. Shooting wasn't without its setbacks — filming began in summer 2021, and the crew contended with sweltering heat. "We shot the movie in the dead a** of summer in New Orleans, which anyone will tell you is crazy," Christopher Landon said (via Decider). "You have actors you're trying to keep dry who are standing outside, perspiring like crazy, their makeup is running — David's crazy hairpiece is sliding off his head. And there's lightning shutdowns that last for hours every day that eat away at your schedule." Furthermore, production was delayed for a month because of Hurricane Ida.
The "house of death" was shot at two different New Orleans homes, though the infamous attic scenes took place on a soundstage. Other locations were manipulated in post-production as well — the ending of "We Have a Ghost" was actually shot in a barren field, with the idyllic lakefront created via VFX.