Shang-Chi's Simu Liu And Awkwafina Join John Cena In Grand Death Lotto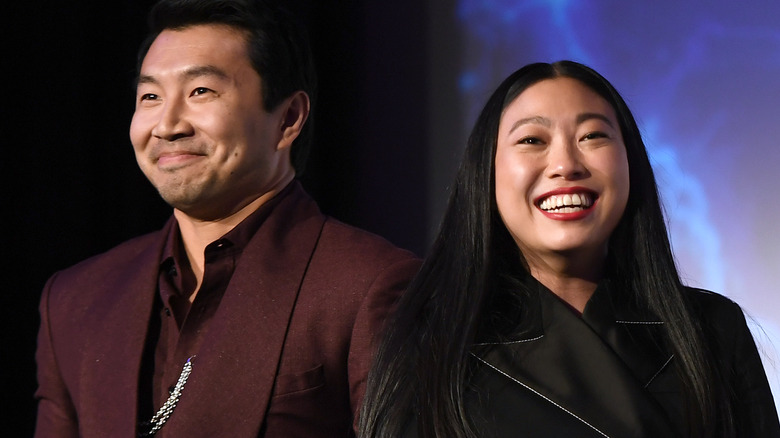 Ian Gavan/Getty Images
Simu Liu may not have been new to the acting world prior to joining the Marvel Cinematic Universe, but his starring role in "Shang-Chi and the Legend of the Ten Rings" made him a part of cinema's mainstream to a degree unprecedented in his career prior.
Before "Shang-Chi," Liu was predominately a TV actor, appearing early on in shows like Syfy's "Warehouse 13" and a televised spinoff of the "Taken" film series. In 2016, Liu became one of the leads on Canadian sitcom "Kim's Convenience," which aired through 2021 for five seasons in total. All the while, Liu was a Marvel fan prior to joining the MCU, making him a natural fit for one of cinema's biggest blockbuster franchises when he ended up leading "Shang-Chi" the same year "Kim's Convenience" concluded.
On the strength of his entry into the world of big budget cinema, Liu is currently slated to star in an upcoming action comedy alongside Akwafina and John Cena. Awkwafina, of course, appeared alongside Liu in "Shang-Chi" as his titular character's best friend. Meanwhile, Cena began portraying the antiheroic Peacemaker in "The Suicide Squad" in 2021, before reprising the role for a spinoff series centered around his character the following year. The reason Cena agreed to be Peacemaker, he once explained, was due to the character's relative absence from the pop cultural zeitgeist prior to him taking on the role.
Now, these three stars will work together on "Grand Death Lotto," an upcoming Amazon Studios film.
Grand Death Lotto is about an alternate reality where the California State Lottery can be lethal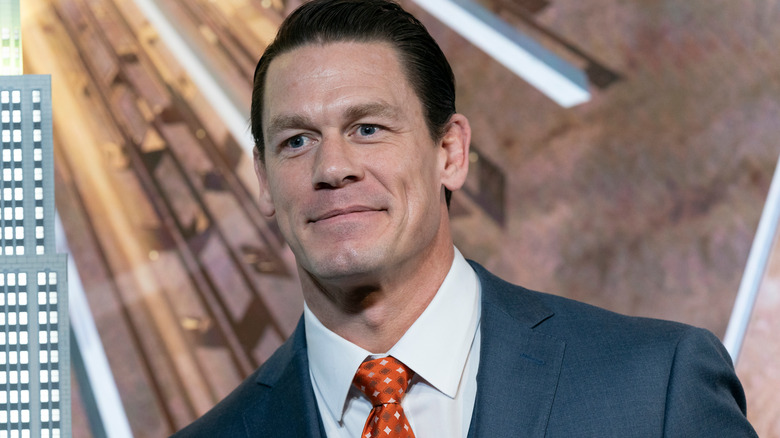 lev radin/Shutterstock
As detailed in an article The Hollywood Reporter published on the morning of March 2, Amazon Studios is currently developing an original action comedy titled "Grand Death Lotto." Awkwafina stars in the film as a young woman new to Los Angeles, who one day finds out that a lottery ticket she purchased is a jackpot winner. However, in the movie's fictional world, a provision of the California State Lottery allows for anyone who manages to kill a lottery winner before sundown on the day the winning numbers are announced to claim the prize in their stead.
Befitting of his musculature, John Cena portrays a man named Noel who Awkwafina's character Katie hires for protection once she learns she's a lotto winner. Meanwhile, Simu Liu is a rival of Noel's, similarly hoping to ensure Katie's survival so that he can claim some of her winnings as commission.
Comedy movie veteran Paul Feig will direct "Grand Death Lotto" based on a script by Rob Yescombe, whose past writing work is predominately for video games, as well as on the 2021 Anthony Mackie action movie "Outside the Wire."
Details about the release of "Grand Death Lotto," like its premiere date or whether or not it will debut in theaters have yet to be announced, so more information should be forthcoming the further it advances in production.