Are Jim Parsons And Johnny Galecki From Big Bang Theory Friends In Real Life?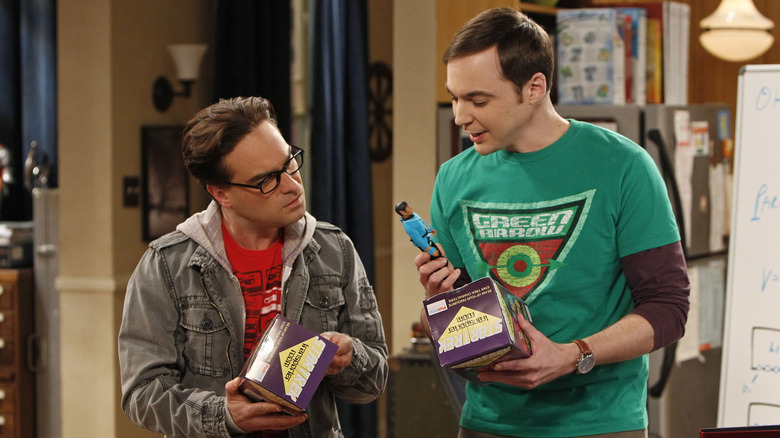 CBS
The popularity of "The Big Bang Theory" has gone a long way to show that the traditional three-camera sitcom format is far from dead. Though many shows have moved past the more conventional style, including the series' own spin-off, "Young Sheldon," the 12-season run of CBS' nerdy comedy series is a pretty strong indicator that there's still plenty of gas left in the tank for more standard sitcoms.
Following a group of scientists as they navigate dating, relationships, and other issues with their limited social abilities, "The Big Bang Theory" helped break the media's image of a nerd by showing viewers how the characters' pop cultural obsessions offered a much-needed escape from reality and a way to relate to one another.
Of course, two major breakouts from the series' cast were Johnny Galecki and Jim Parsons, who play friends and co-workers Leonard Hofstadter and unlabeled Sheldon Cooper. Considering how long the two played friends on "The Big Bang Theory" together, however, fans of the series might wonder how the actors get on in real life.
The two actors have a longtime friendship stemming from their work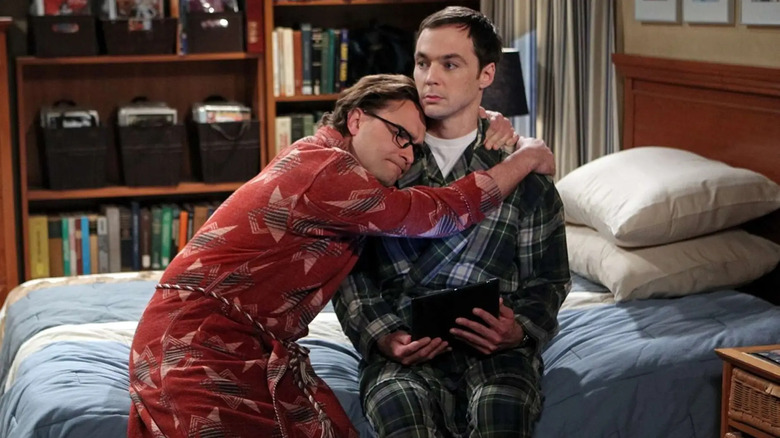 CBS
Considering that Johnny Galecki and Jim Parsons are the only prominent cast members who were in both the original version of the pilot and the second pilot that garnered "The Big Bang Theory" its first 13-episode order, it will come as no surprise for fans to learn the two have become close over the years.
Since the two were playing best friends, they got drunk while getting to know one another and shared many of their pasts in an attempt to give their on-screen counterparts better chemistry. According to CBR, the two actors initially bonded over a shared trauma. Galecki and Parsons had lost their fathers in vehicle collisions as teenagers, a uniquely tragic and harrowing experience that helped them to understand and relate to one another.
Furthermore, as reported by The Things, not only are Galecki and Parsons close friends to this day, but they also remain incredibly supportive of one another. They each also took home a small replica of the apartment placard from their time on the show as a memento of their shared experience on "The Big Bang Theory." While the two actors haven't officially worked together since the show ended, Galecki has since returned to another sitcom from his past with a couple of guest appearances on "The Conners."