Dead By Daylight Is Getting The Feature Treatment From Blumhouse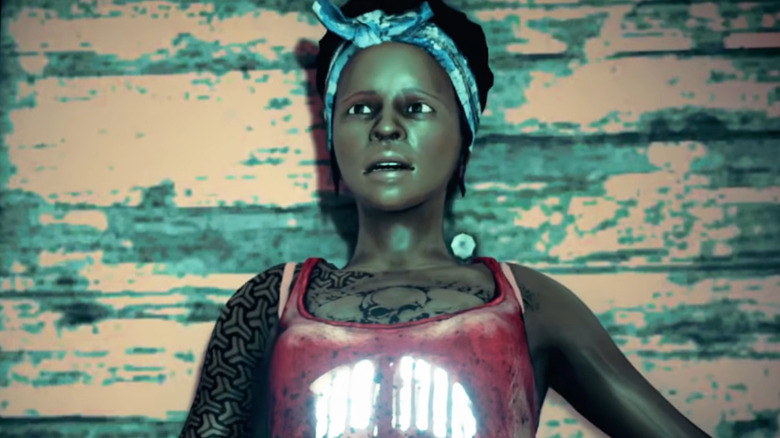 Behavior Interactive/YouTube
Online multiplayer game "Dead by Daylight" is, among other things, an elaborate homage to the history of horror, with franchises like "A Nightmare on Elm Street," Stranger Things," "Halloween," "Hellraiser," and even other video game series like "Resident Evil" and "Silent Hill" (to name a few) incorporated into the gameplay, characters, and settings. That, plus the game's enduring popularity, make it a natural fit for a feature film adaptation, and that's exactly what's happening thanks to the horror hitmakers at Blumhouse Productions.
While the game has incorporated many licensed characters and settings into its interactive world, it's also introduced plenty of original characters of its own that are ripe for feature adaptation. While fans may anticipate seeing killers like the Wraith or the Hag on the big screen, they'll have to wait to know more details about what form the "Dead by Daylight" movie will take. At least they can rest assured that there is some promising personnel involved.
The search is on for the right screenwriter and director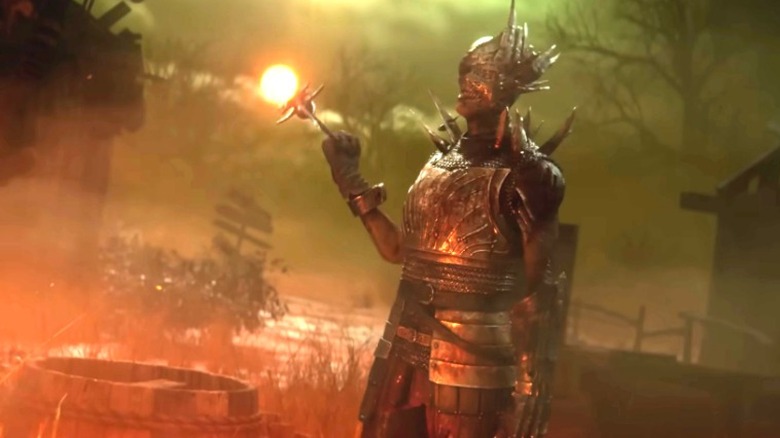 Variety has reported that, while a "Dead by Daylight" feature film is moving forward, the project is still in its very early stages, with just the right screenwriter and director still to be found. Nevertheless, it's being shepherded by capable hands, including Blumhouse's James Blum. "We know there are so many fans of 'Dead by Daylight' out there, and think it's imperative we find someone who appreciates and loves the world as much as we do to help us bring the game to the big screen," said Blum. "We know our partners at Behaviour and Atomic Monster will help us bring the best version of this game to life."
As it happens, Atomic Monster Productions is headed by founder and CEO James Wan, the "Saw" and "The Conjuring" creator, who already has a working relationship with Blumhouse. Most recently, they came together for the Atomic Monster and Blumhouse co-production "M3GAN" and its goldmine of potential sequel titles.
"In 'Dead by Daylight,' the Behaviour team has created a love letter to the world of horror, building an incredible environment teeming with atmosphere and terrifying villains perfect for a scary cinematic adaptation. We're big fans of the game at Atomic Monster and are thrilled to be teaming up with Blumhouse to bring this frighteningly visceral world to the big screen," said Wan.
The news comes as Blumhouse recently announced the launch of Blumhouse Games, which will focus on low-budget "indie" interactive content — another bridge between the worlds of video games and movies.
Details on the upcoming "Dead by Daylight" film are scarce, but you can expect to learn more about how the game will translate to the big screen in the near future.