How Laurence Fishburne Felt About Joining The Close-Knit Cast Of CSI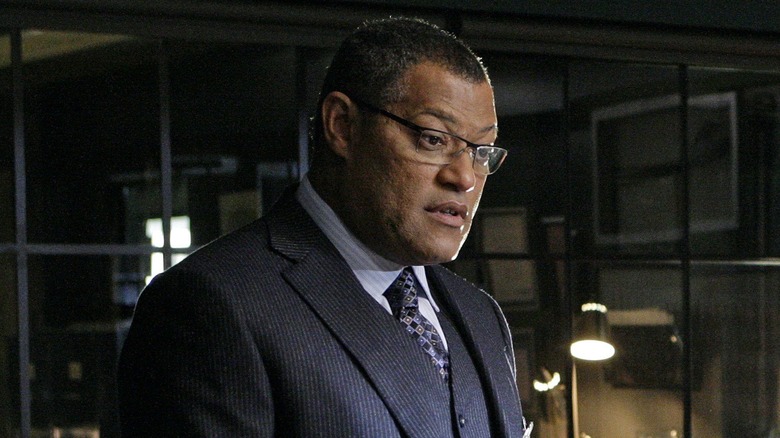 Sonja Flemming/CBS
When Laurence Fishburne joined the cast of "CSI" in Season 9, he came with an impressive film and television resume that included playing Morpheus in the "Matrix" films, starring in "Event Horizon" and "Boyz n the Hood," and even playing Cowboy Curtis on "Pee Wee's Playhouse." The veteran actor appeared in 61 episodes of "CSI: Crime Scene Investigation" in Season 9 through Season 11, as well as popping in on the New York and Miami spin-off versions in 2009. His character, former college professor Dr. Ray Langston, replaced the beloved and ever-present Gil Grissom (William Petersen).
Fishburne joined a holdover cast which included Marg Helgenberger as Catherine Willows and Jorja Fox as Sara Sidle. George Eads also carried on as Nick Stokes, and Paul Guilfoyle stayed to continue playing Captain Jim Brass. All of those actors had appeared in more than 100 episodes of the series up to that point, making the core cast as familiar to each other as they were to audiences. However, the thoughtful and experienced Fishburne found the correct approach to assimilating into the cast of a show that was at the peak of its popularity. Here's how he did it.
Fishburne was humble yet enthusiastic about joining CSI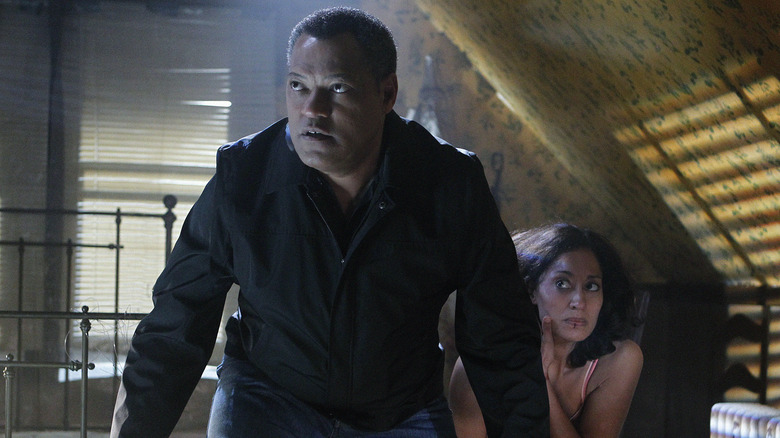 Sonja Flemming/CBS
In a 2008 Movieweb interview, conducted just a couple of months before Laurence Fishburne's "CSI" debut, the veteran actor discussed how he would approach joining a cast that already had nine seasons to gel before he came along. "I'm just really excited that I'm actually going to be joining this team," Fishburne said. He went on to emphasize that integrating his character smoothly would involve effort from his co-stars and the show's creative staff, noting, "All of this stuff is discovery for everyone involved."
Fishburne also mentioned that he had some familiarity with some of his co-stars, and added that he respected the existing pedigree of the show and its cast. "The most important thing for me to remember is to not mistake my presence for the event. The event is the show. The event is 'CSI' the show and everyone has a responsibility to bring their unique talents and gifts to it, and that's what I'm going to do," he said. "All I can say is I'm excited and I'm ready to play."
Fishburne stayed and played until Season 11, in which serial killer Nate Haskell (Bill Irwin) kidnaps his character's ex-wife, Gloria Parkes (Tracee Ellis Ross). Langston kills Haskell while rescuing her. After a lengthy investigation by Internal Affairs concludes that Ray acted in self defense, he goes back to Baltimore to be with Gloria as she recovers, marking Fishburne's departure from the show.