Chicago Med's Emotional Father-Son Moment Between Archer And Sean Is Getting Fans Choked Up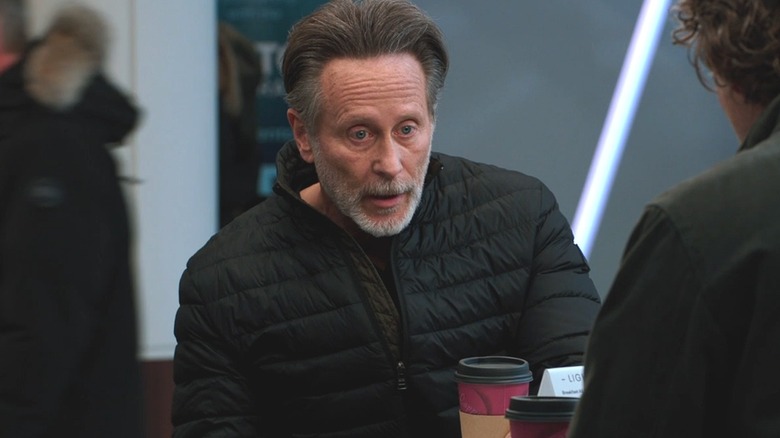 NBC
The most recent episode of the hit medical drama "Chicago Med" is certainly a roller coaster of emotions and medical emergencies. Titled "Those Times You Have to Cross the Line," this episode begins with a strike consisting of the janitors of the Gaffney Chicago Medical Center. The janitors have set up a picket line in front of the hospital, which results in the hospital seeking outside help. Unfortunately, the outside help isn't well trained, resulting in a bed bug infestation, much to the disgust of patients and workers.
Besides this growing issue surrounding a labor dispute, "Chicago Med" also sees a surgery to remove a hairball from someone's stomach, more problems with the technologically advanced Operating Room 2.0, electroshock therapy, and of course, Sean Archer, played by Luigi Sottile — who you've actually seen in the One Chicago universe before — attempting to make amends with his father, Dr. Dean Archer (Steven Weber). The father and son have somewhat of a tenuous history together from their rather uneven home life and Sean's substance abuse issues. However, Sean is making an honest attempt at getting better, which requires him to apologize to the people he has hurt. At the start of this episode, Sean tries to apologize to Dean before work, but Dean quickly breaks off the conversation when Sean mentions his mother. Luckily, this moment leads to a heartbreaking moment at the end of the episode and one that fans absolutely adored.
Fans are loving the emotions and feelings between Dean and Sean Archer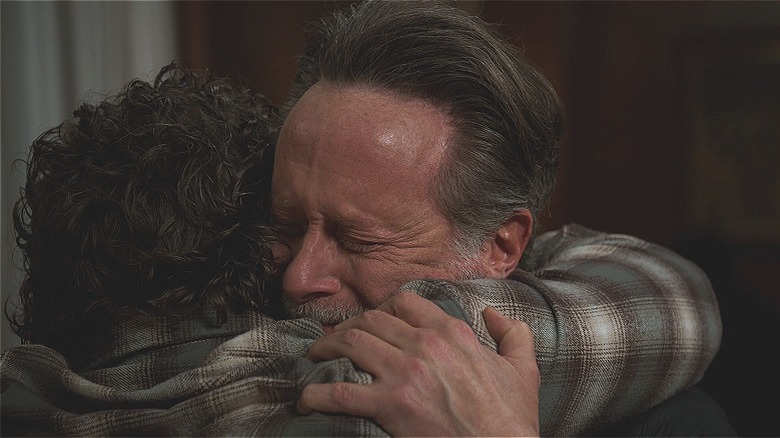 NBC
One of the last scenes in "Those Times You Have to Cross the Line" sees Dean visiting Sean at his halfway house. Dean apologizes for their previous interaction and says he failed Sean and his mother. Dean adds that he mentally checked out when Sean started suffering from the same issues as Sean's mother and says that he feels incredible sorrow for not being there for him. Tearful, Sean accepts this apology and says that Dean is there now, and the two embrace. Naturally, audience members were touched by this tender scene and took to social media to express their joy, like u/pikachu-atlanta, who thought this moment was perfectly wholesome.
Likewise, residents of Twitter were also big fans, with @MeetUsatMollys writing, "This father/son moment is literally EVERYTHING I've wanted from this storyline." This statement caused @JiffyPopCulture to reply, "I literally watched this scene three times and cried every time. #ChicagoMed was killing it tonight." Others were also of the same mind, like @calhoun_monique, @it_carley413, and @HenryAppleBott1, who all said they loved this moment in some capacity. Considering these comments, one can definitely glean that fans of "Chicago Med" love this most recent development between Sean and Dean and hope that the family healing will continue.