We've Actually Seen Sean Archer Actor Luigi Sottile In The One Chicago Universe Before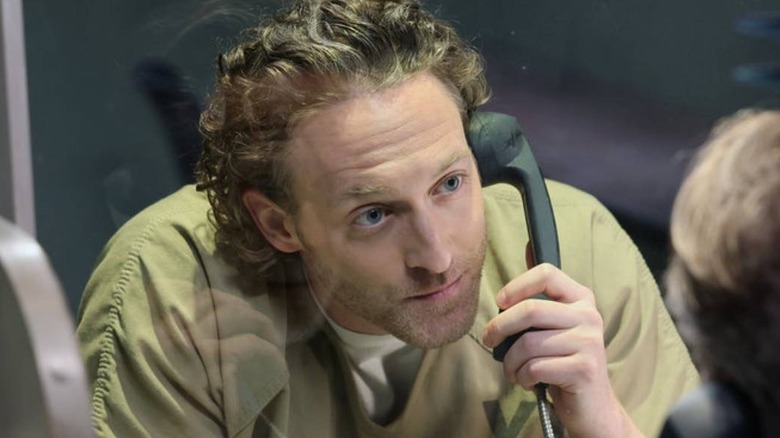 George Burns Jr/NBC
Dick Wolf shows have a tendency to reuse actors. Since the shows generally follow an incident-of-the-week-type format, it's easy for characters to come and go in a single installment. They may not necessarily make the biggest impression, allowing those behind the scenes to bring back the actor for an entirely different role. 
This can readily be seen in the "One Chicago" franchise, where several actors have taken on several roles over the years. Arguably, the most obvious example of this idea is how Brian Tee got his start in the series as a criminal on "Chicago P.D." Tee's since gone on to become an integral component of "Chicago Med" as Dr. Ethan Choi. Additionally, Guy Lockard originally played an angry father on "Chicago Fire" before landing a much more lucrative role as cop-turned-doctor Dylan Scott on "Chicago Med."
Fans may be pleased to hear that this double-dipping has happened once again. "Chicago Med" Season 8, Episode 2 introduced Dr. Archer's (Steven Weber) son, Sean (Luigi Sottile), who's gone on to appear in several more episodes since then. But this isn't the first time Sottile has made the trip to the Windy City.
Luigi Sottile originally played Larry Wozniak on Chicago P.D.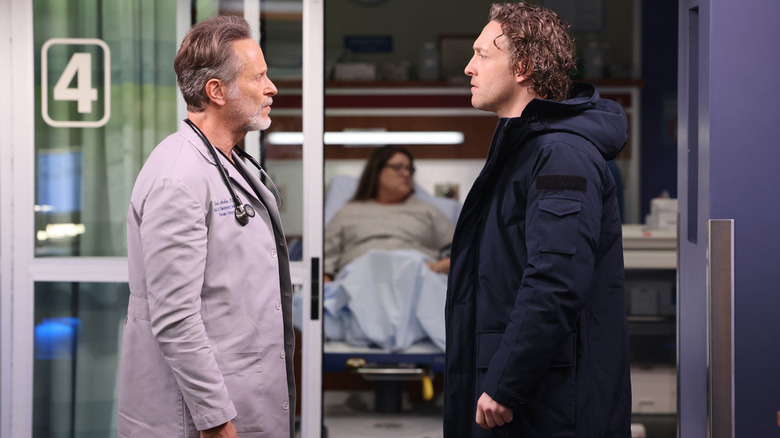 George Burns Jr/NBC
Dr. Archer has always been an intimidating presence on "Chicago Med," but viewers have gotten a different side of him lately now that his son has reentered his life. The two hadn't spoken for 15 years, and when Sean comes back into the picture, he's dealing with addiction and prison time. At one point this season, Sean suffers an injury from another inmate and goes to the hospital where his father works, resulting in a crisis of faith where he doesn't know if he should be the one to operate on his own son. 
It's made for some memorable moments this season, but some eagle-eyed fans may have thought Sean looked a little familiar. The actor, Luigi Sottile, doesn't have a ton of credits to his name, but prior to appearing on "Chicago Med," he had a one-off role on its sister series, "Chicago P.D." as Larry Wozniak. On Season 6, Episode 5, "Fathers and Sons," Sottile had a small part, but he obviously made a good impression on someone to land a much juicier role on "Chicago Med."
Sottile finds himself in good company among actors who have played multiple roles in the "One Chicago" universe, and hopefully, he gets a chance to stick around a little while longer.