Chicago Fire Fans Are Heartbroken For Herrmann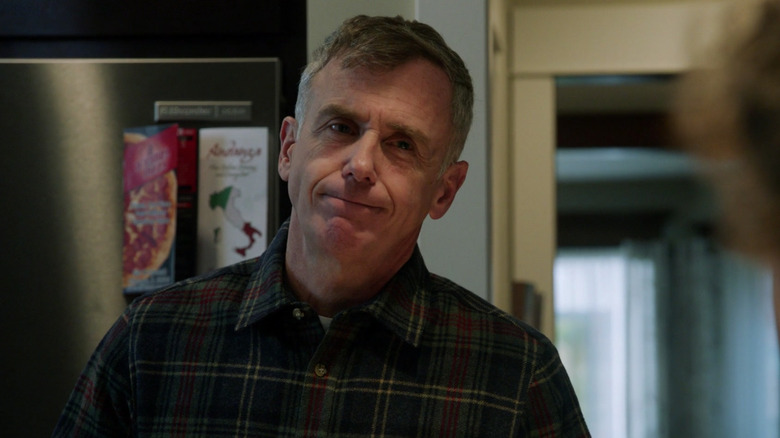 NBC
Since debuting his "Chicago Fire" character in 2012, David Eigenberg has become one of the series' most familiar and beloved faces. As Lieutenant Christopher Herrmann, Eigenberg has appeared in 229 episodes of "Chicago Fire," not to mention several appearances in the other "One Chicago" series "Chicago Med" and "Chicago P.D."
As one of the most senior firefighters at Firehouse 51, Herrmann has tackled his fair share of blazes and rescues, and after years of being snubbed, he finally gets promoted to Lieutenant in Season 7. In addition to his courage in the line of fire (and being a proprietor of Molly's Bar), Herrmann is perhaps best known for being a family man. He and his wife Cindy (Robyn Coffin) have five children, and as a result, Herrmann is especially protective of young children on rescue missions.
In Season 11, Episode 11, Cindy is diagnosed with lung cancer, devastating "Chicago Fire" fans. With Cindy undergoing a challenging round of chemotherapy, viewers are more heartbroken for Herrmann than ever.
Fans can't bear to watch Herrmann in so much pain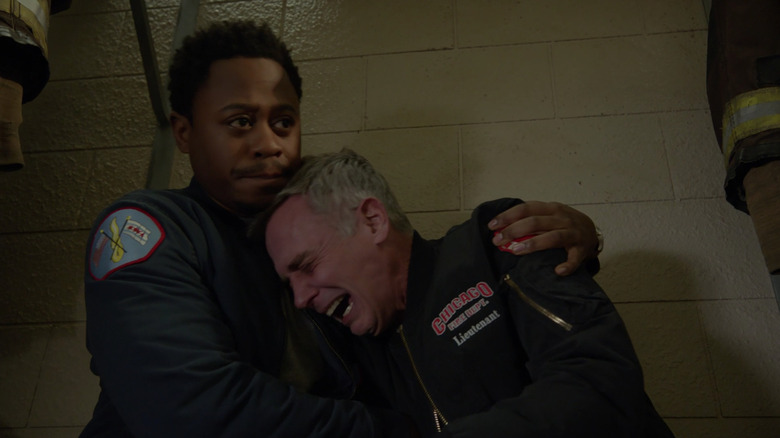 NBC
It's only been a few weeks since Cindy Herrmann's cancer diagnosis, and the news is weighing heavily on the entire Herrmann family. In "Damage Control," Herrmann struggles to maintain his composure and spends much of the episode juggling schedules over the phone or tending to his wife. At one point, he breaks down crying in the firehouse, where Ritter (Daniel Kyri) comforts him.
For "Chicago Fire" fans, the episode captured the pain of watching a loved one deal with an illness. "Seeing Herrmann break down like that, now I'm crying," tweeted @jewelsartist, articulating a common sentiment among fans. "It hurts so much to watch your loved ones go through chemo, this episode captured that pain." Others praised Eigenberg for the realism he brought to the performance. "Somebody send Herrmann home already! This man is in no condition to be fighting fires," tweeted @Nikelodeon2021. "But whoever did his make-up did a great job capturing how drained, exhausted & scared he is."
"I'm glad Ritter was there for Herrmann," added @justwrite115. "He literally needed a shoulder to cry on." Indeed, Herrmann's mid-episode catharsis pushes him to encourage his kids to express their grief. It's not a happy ending, per se, but it shows the Herrmanns' ability to support one another during a terrible time.