Avengers: Kang Dynasty Writer Just Hinted At Moon Knight And Daredevil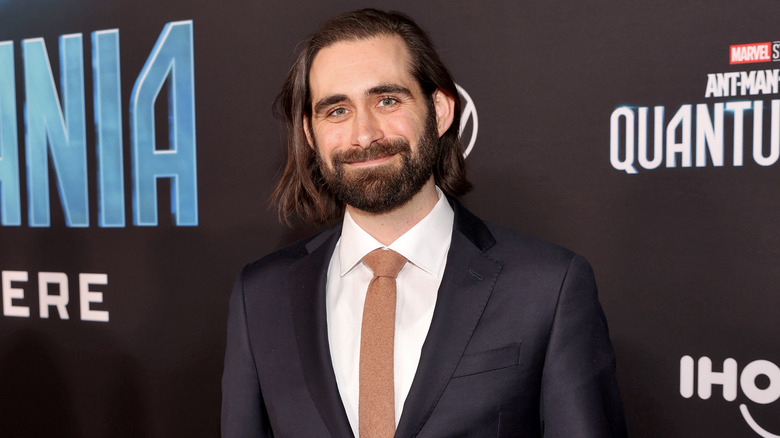 Jesse Grant/Getty Images
The upcoming "Avengers: Kang Dynasty" tells you right in the title who the film's Big Bad is likely to be: Kang the Conqueror (Jonathan Majors), who's currently menacing Ant-Man and the Wasp in the theatrical run of "Ant-Man and the Wasp: Quantumania." But it doesn't give you any clue as to who the actual Avengers may be by the time the film is released — for that, you have to take some educated guesses and be on the lookout for any hints from the Marvel Cinematic Universe's writers' room.
Common sense tells us that in order to top previous "Avengers" outings, the upcoming films featuring Earth's Mightiest Heroes will have to pull in even more characters to stop the threat of Kang and whoever else might be waiting in the wings. And in a recent interview, "Quantumania" and "Kang Dynasty" screenwriter Jeff Loveness hinted that among those characters might be Moon Knight and Daredevil.
Jeff Loveness joked about the effectiveness of such characters against cosmic threats like Kang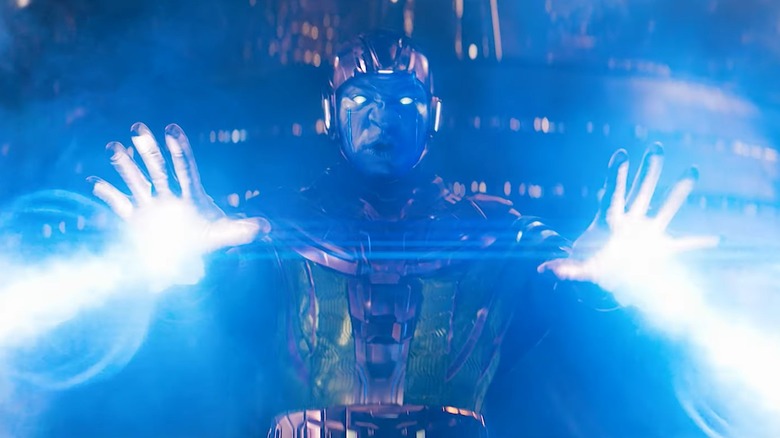 Marvel Studios/Disney
In an interview with Polygon, Jeff Loveness, one of the creative heavyweights behind the Multiverse Saga currently unfolding within the MCU, talked about how "Ant-Man and the Wasp: Quantumania" shows what Marvel has planned for Phase Five and future Kangs to come. Then, he threw in the kicker: "I wish Hawkeye a lot of luck. I'm sure Daredevil and Moon Knight are gonna be great against those guys."
Loveness is obviously engaging in some humor at the expense of a familiar dynamic within the MCU: "street-level" characters going up against galactic, Multiversal threats. But it also serves as a tease that upcoming "Avengers" films could indeed feature Moon Knight (Oscar Isaac) and Daredevil (Charlie Cox), with characters from the television wing of the MCU being increasingly present in the big-screen tentpoles of the franchise.
As for what possible difference Hawkeye (Jeremy Renner), Daredevil, or Moon Knight could make in a battle against the Council of Kangs, that's exactly the kind of conundrum that's Jeff Loveness' job to solve. It's a positive sign that he's already thinking it over.