Yuri Lowenthal Explains How Naruto's Sasuke Changed Over The Years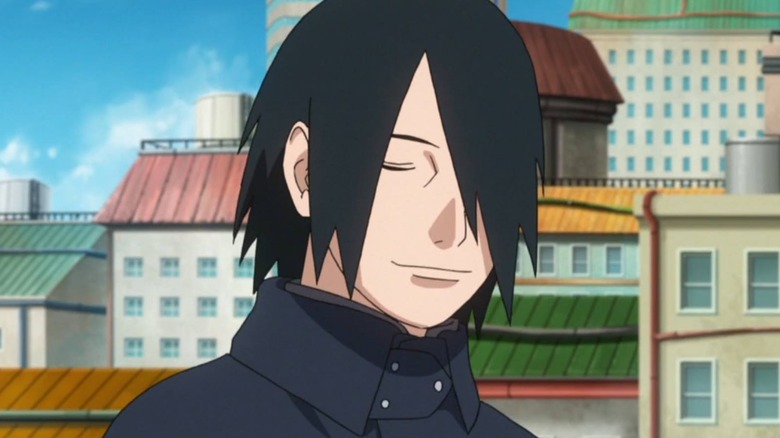 Pierrot
One thing that sets the "Naruto" series apart from some of its competitors is that it contains numerous engrossing character arcs. The main players all grow and change as the story progresses, not only physically, but mentally. Even supporting characters are fully fleshed out, and the villains go way beyond your typical bad guys. Creator Masashi Kishimoto made antagonists like Orochimaru so compelling that fans came to love them — in the sequel series "Boruto: Naruto Next Generations," Orochimaru is something of an antihero. Orochimaru is directly linked to the tale of Sasuke Uchiha, whose character arc has been a real rollercoaster.
Yuri Lowenthal is one of the few people properly qualified to discuss Sasuke's arc. The veteran voice actor told Crunchyroll that he felt like he "won the lottery" when he secured the role, and it's been good to him over the years — he played Sasuke in the English dub of "Naruto" and has reprised the role in "Naruto: Shippuden," "Boruto: Naruto Next Generations," and a bunch of related video games, to boot. In a recent interview, Lowenthal went into detail about the long and winding path Sasuke has been on, and it's fascinating reading for fans of the franchise. Here's what he had to say.
Walking the line between good and evil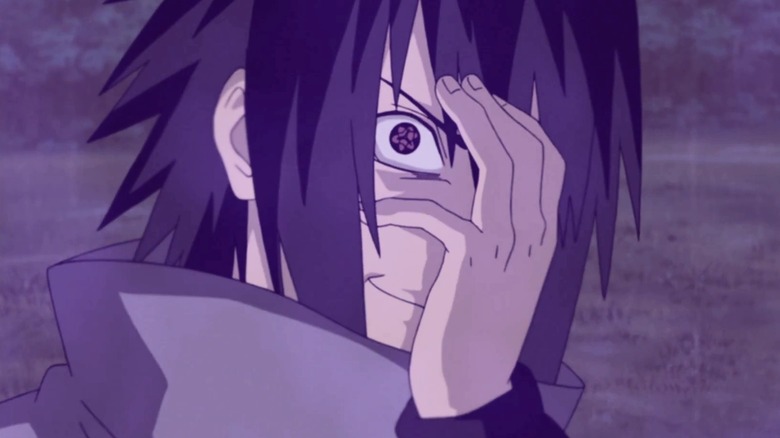 Pierrot
Sasuke has been torn between walking the path of good and the path of evil since a young age, and Yuri Lowenthal knows this as well as anyone. The troubled ninja was the first dark character that Lowenthal voiced, and this proved quite challenging for him to begin with. However, he soon found his rhythm, and he brought Sasuke to life in a way that made him easy to love and hate in equal measure.
Speaking to Crunchyroll in 2022, Lowenthal said that Sasuke being torn between light and dark is part of what makes him so compelling to watch. "My character has changed from the time we started to now," he said. "He's undergone quite an arc that I love. I love that he wasn't just a troubled antihero." Much of this is down to the writing of Masashi Kishimoto, creator of the "Naruto" manga. He gave the character layers, and this translated to the anime. "Thankfully, everybody loved him throughout, which speaks to the storytelling and the other characters that were part of his story," Lowenthal said of Sasuke's journey.
The joys and challenges of fatherhood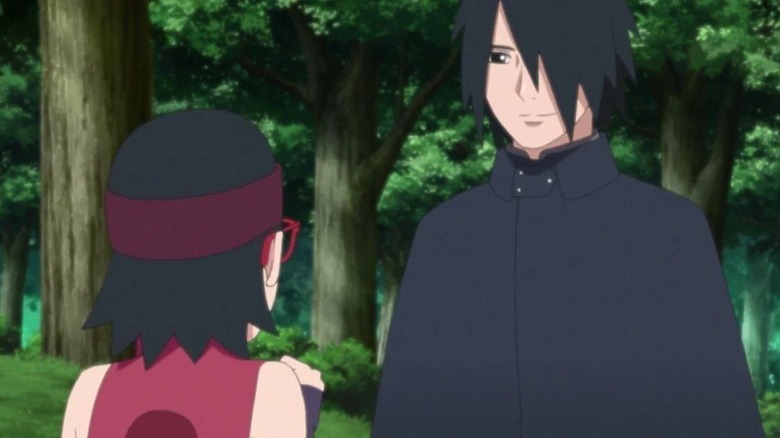 Pierrot
Sasuke had changed quite a bit by the time "Naruto" came to an end, but he still had plenty of growing up to do. He had reconciled with his old comrades by the end of "Naruto: Shippuden," but another challenge awaited in "Boruto: Naruto Next Generations" — fatherhood. As it happens, Sasuke took on this challenge at around the same time as his English voice actor did. "It was this cool confluence of events that mirrored some of my real-life stuff," Lowenthal said of becoming a dad at the same time as Sasuke. "It is interesting to see the change in Sasuke. It's almost like the only thing left you could throw at him to change him at that point was to make him a dad, and it is interesting to see."
Sasuke, like many new parents, has no idea what he's doing at first, and Lowenthal was able to relate to this. "He's kind of a deadbeat dad, which also mirrors sort of how I felt about myself," he told Crunchyroll. "I'm like, 'I don't know what I'm doing. I'm terrible. This is the worst, I'm gonna ruin my kid,' you know?" Thankfully, the troubled ninja has been showing signs of improvement. "He's working on it, and he's changing, and he's getting better," Lowenthal said of Sasuke's "Boruto" arc. They may be very different in their outlooks on life, but Lowenthal now understands his character on a deeper level thanks to this turn of events. "I've never felt closer to Sasuke, and me, than I have in his current form."