How A.J. Cook Felt When The Original Criminal Minds Ended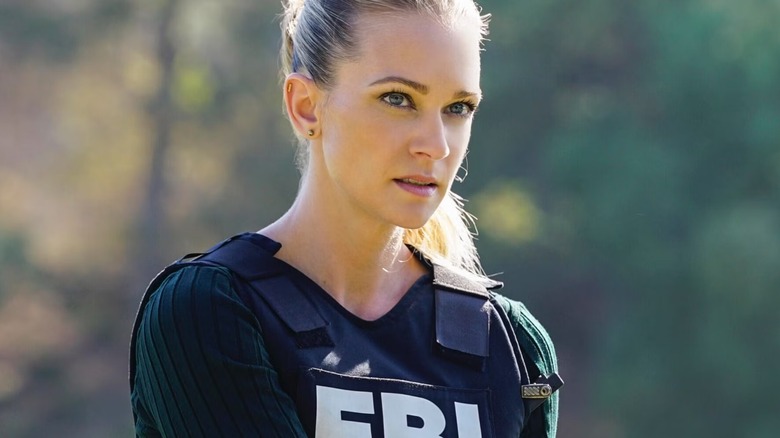 CBS
While there are plenty of police procedurals to choose from nowadays, "Criminal Minds" has always stood out as a favorite among fans of the genre because of its interesting approach to storytelling. As the title suggests, "Criminal Minds" looks at what goes through someone's head when they commit unspeakable, evil acts. The show fascinated viewers when it dropped on CBS in 2005 and would become a staple of the network over the next 15 years. When the original series came to an end in 2020, fans were devastated, but how did the cast feel about it?
Luckily, the show was resurrected in 2022. Called "Criminal Minds: Evolution," this new season acts as both a reboot and a continuation. It's available through Paramount+ and has been renewed for another season. It was a huge relief for both the fans and the people who became a family while working on the original show. Here's what A.J. Cook, who plays Jennifer "JJ" Jareau, had to say about the cancelation of the original "Criminal Minds."
A.J. Cook needed time to process the end of Criminal Minds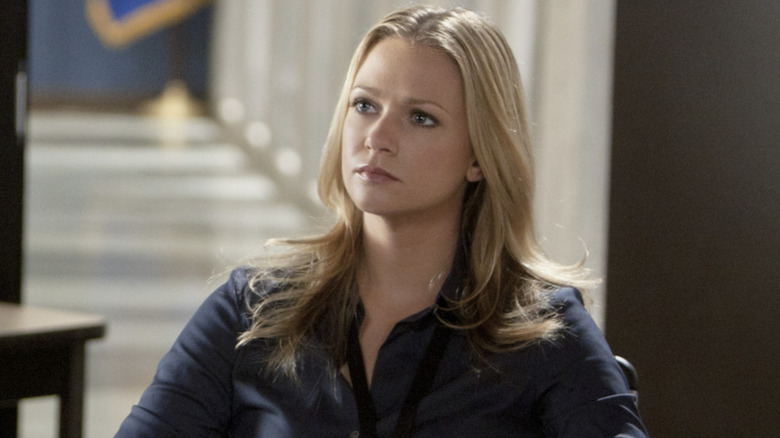 CBS/Paramount+
In 2019, A.J. Cook sat down with Parade while filming what she thought would be the final season of "Criminal Minds." Naturally, she was asked how she felt about the show ending. It was a hard question for Cook to answer because she'd been working on "Criminal Minds" since the beginning of the series. "It's not a place I'm willing to let my mind go yet, you know?" Cook said. "There's a lot of compartmentalizing going on because we still have the job to do and we're lucky that we still have this time together." To make matters worse, the cast believed that they would never be lucky enough to land a project with such a great team ever again. "We know that lightning is probably not going to strike twice with that kind of chemistry," Cook said.
It's sad to think that the cast believed they'd never have the same experience on another set. They prepared for the inevitable by "savoring every last moment," Cook explained. "The closer we get to the end, obviously, the harder it is," she continued. "As soon as I start letting my mind go there, I'm a mess." The Canadian actor also talked about how difficult it would be to leave Jennifer behind. We can't say we blame her — after playing the same character for a decade and a half, it must be like leaving part of yourself behind. "I just feel so protective of her, so it'll be really hard to say goodbye."
Thankfully, that goodbye was short-lived. Cook reprised her role in "Criminal Minds: Evolution," and she even got to direct an episode. "I've been very lucky," she told Entertainment Tonight in 2023. "I've never been bored playing JJ. I feel like she's always evolving."