What Happened To Jake Van Wagoner After Impractical Jokers?
Considering much of the humor of TruTV's "Impractical Jokers" relies heavily on impromptu improvisation in public, courtesy of the main cast members, comedians Brian "Q" Quinn, Sal Vulcano, James "Murr" Murray, and formerly Joe Gatto, who left the show in February 2022, you'd never realize a lot of the show is scripted. Though the show is mostly recognized for all the embarrassing acts that the Jokers have had to perform out in public based on the other Jokers' suggestions, some of the most memorable segments involve quite a bit of preparation and scripting in advance.
While the cast is heavily involved in the show's writing, the production is also aided by additional comedy writers and producers to help keep the series fresh and funny. In the case of "Impractical Jokers," some of these staff members end up in the show in a variety of surprising roles. Jake Van Wagoner is one of those writers who made it into a few episodes and is fondly remembered by viewers.
In the Season 4 episode "Smushed," the Jokers are divided into teams to give presentations on new and innovative home security systems. In Joe and Murr's presentation, they were faced with selling a 24-hour bathroom live stream. In the footage, Van Wagoner enters the bathroom, and to the horror of the audience members, he sits down on the toilet. Van Wagoner would appear again in the same sketch, but this time as the voice of Brock, a personal security guard with a soothing voice that sang quite an alarming song. Van Wagoner would later reappear as a scientist who denies the existence of aliens.
Unfortunately, Van Wagoner left "Impractical Jokers" in 2016, and fans have been wondering what happened to him.
Jake Van Wagoner directed two feature-length films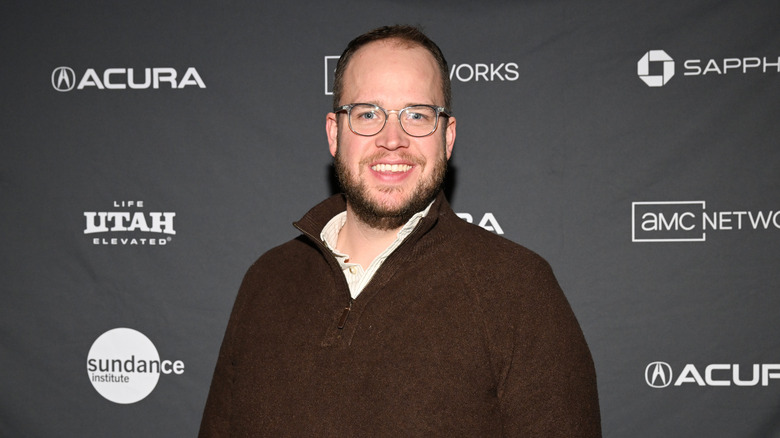 Jim Bennett/Getty Images
In a segment of "Impractical Jokers: After Party Web Chat" from 2018, where fans posed questions to the Jokers, one viewer expressed joy over Jake Van Wagoner's return to the show and asked Brian "Q" Quinn about Van Wagoner's current activities. After extolling Van Wagoner's contributions, Q informed fans that he moved on from the show and produced a film. "He's a very funny guy," Q remarked. "Quite frankly, he outgrew the show. I think he moved back to California and made a movie that Murray was in."
After leaving "Impractical Jokers," Van Wagoner produced several Christmas movies for Hallmark before directing his first film in 2017, titled "Christmas Time," featuring James Murray. He has also directed several episodes of the sketch comedy "Studio C" and is currently the showrunner and director of its companion series "Studio C+." In January 2023, Van Wagoner screened his second feature film, "Aliens Abducted My Parents and Now I Feel Kinda Left Out," at Sundance Film Festival. Since its premiere, the film has received critical acclaim.
In an interview with ScreenRant, the outlet pointed out how Van Wagoner made a drastic tonal leap from "Impractical Jokers" and sketch comedy, and he was asked how that came to be. Van Wagoner explained that while he loves comedy, he is also drawn to telling small, intimate stories. "I think a part of me just loves comedy," he said. "That's my first love, but I also really [love] stories that are super grounded... Getting started, I always had the desire to tell stories that had sentiment and heart involved. But then again, I love comedy, and it is kind of a leap to go from 'Impractical Jokers' to this. But I'm in there all throughout a big spectrum of entertainment."