The Man Who Killed Don Quixote Lands Cannes Debut, Loses Amazon Distribution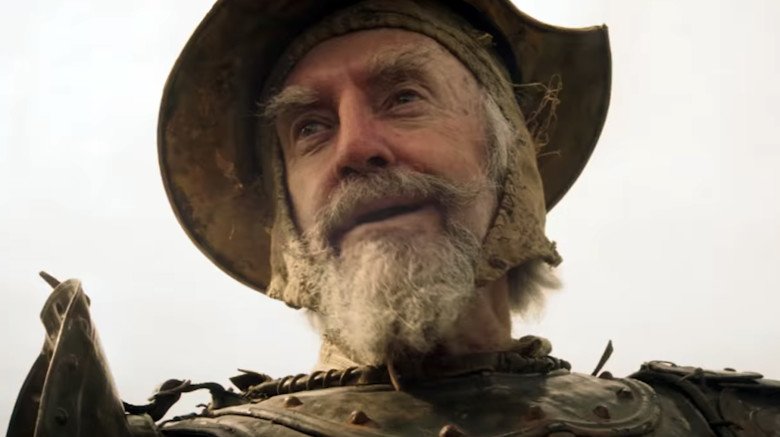 The Man Who Killed Don Quixote may have made it out of the Cannes Film Festival judgement alive, but Amazon has killed the film on its end. 
Director Terry Gilliam's 25-years-in-the-making passion project, The Man Who Killed Don Quixote has been tangled up in a legal battle regarding proper ownership of the film's rights for quite some time. Producer Paulo Branco, Gilliam's former producing partner, sued the production, claimed that the rights belong to him, and argued that Gilliam's finished version of the film is "illegal." Branco then petitioned to bar the Cannes Film Festival from screening The Man Who Killed Don Quixote on its closing night. Quixote was accepted into the festival, where it was intended to make its worldwide debut, but Branco's lawsuit spelled trouble, as it potentially meant the film wouldn't screen at all. 
According to Variety, a French court denied Branco's motion to stop Cannes from showing The Man Who Killed Don Quixote. Festival organizers would have had to choose another title for its prestigious closing evening showing a mere 10 days before the event if Branco's request for an injunction was granted. 
The court's ruling details that the Cannes screening of Quixote, starring Adam Driver as time-traveling advertising executive Toby Grisoni and Jonathan Pryce as an eccentric man who believes he's the legendary knight Don Quixote, doesn't hold any sway one way or another over Branco's claim to the film's rights or the ongoing legal battle surrounding it. The decision also notes that Gilliam, Star Invest Films France, and sales agent Kinology must each pay Branco $1,800 (for a total of $5,400) in efforts to square his legal expenses. 
Branco said in a statement that the ruling was a "wise decision," but that "commercial exploitation [of the film] cannot go ahead until the dispute is settled."
However, with good news comes bad news. Though The Man Who Killed Don Quixote will bow at Cannes, it has just lost its distribution with Amazon. The streaming giant will no longer distribute the film in the U.S. And if that wasn't difficult enough, it was recently reported that Gilliam was hospitalized over the weekend and may not be well enough to even attend the premiere screening of Quixote. 
It looks like the troubles are never-ending for film that has suffered two decades' worth of setbacks, and The Man Who Killed Don Quixote will have to fight its way to the finish line.