Game Of Thrones' Indira Varma Was Initially Disappointed That She Died Off-Screen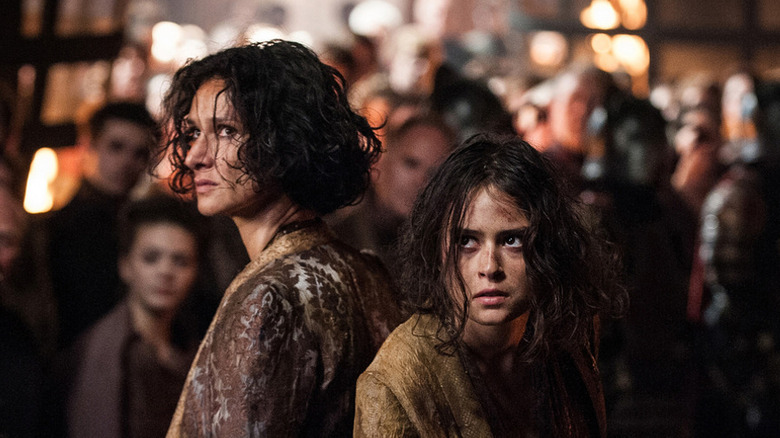 Helen Sloan/HBO
One of the things "Game of Thrones" is best known for is its gruesome depictions of violence and savagery. From the moment in Season 1, Episode 6 ("A Golden Crown") which sees Viserys Targaryen (Harry Lloyd) murdered by Khal Drogo by having molten gold poured over his head, fans knew that this was a show where things were going to get nasty.
Of course, much of what George R.R. Martin put into the source material, the dark fantasy series "A Song of Ice and Fire," is inspired by real-life events that took place in medieval times. Still, that doesn't mean that viewers were ready for how truly grotesque the bloodshed on the show would sometimes get.
Probably the most memorable example involves Oberyn Martell (Pedro Pascal) having his eyes gouged out and his skull smashed by The Mountain (Hafþór Júlíus Björnsson) in Season 4, Episode 7 ("The Mountain and The Viper"). While Ellaria Sand's (Indira Varma) horrified shrieks echoed into the arena as her lover died, the performer said that she was initially a little disappointed about her own character's death later on in the series.
Varma was ultimately satisfied with how Ellaria met her end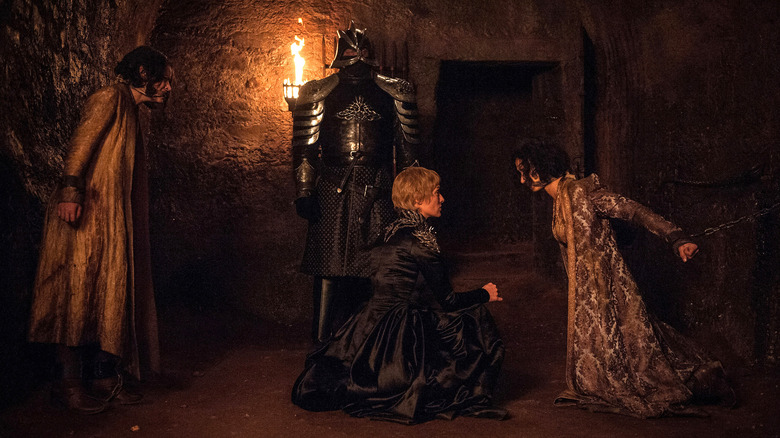 Helen Sloan/HBO
Speaking to The Hollywood Reporter, Indira Varma talked about her experience with other franchises prior to joining "The Mandalorian," which also stars Pedro Pascal. Though the performer admitted she wasn't surprised to find that her character was going to die, she did say that she wasn't thrilled to die off-screen when she first got the news.
"It was funny because [showrunners] Dan [Brett Weiss] and Dave [Benioff] gave me the call to say you're going to die — and it's expected," Varma said. "Who doesn't die on 'Thrones'? But I was like, 'Well, I better bloody die on camera, and it better be good!' And then I read it, and I was really disappointed because she doesn't actually die on camera," the actor went on.
"Game of Thrones" fans will recall that Ellaria Sand is forced to watch her daughter Tyene (Rosabell Laurenti Sellers) die from the same poison she gave to Cersei's (Lena Headey) daughter. As further punishment, Cersei curses her to have to watch her daughter's body rot away and decay as she herself starves to death in a dungeon. This is, of course, yet another reminder that "A Lannister always pays her debts."
While the death may not be among the most memorable in the series, it is still suitably brutal and darkly poetic. With that in mind, Varma did eventually come around. "But I thought about it and reread that scene, and I thought, 'That is just perfect.' It's a perfect ending to be killed the way we killed her," she concluded.