Larry David Insists It Wasn't Burnout That Got Him To Leave Seinfeld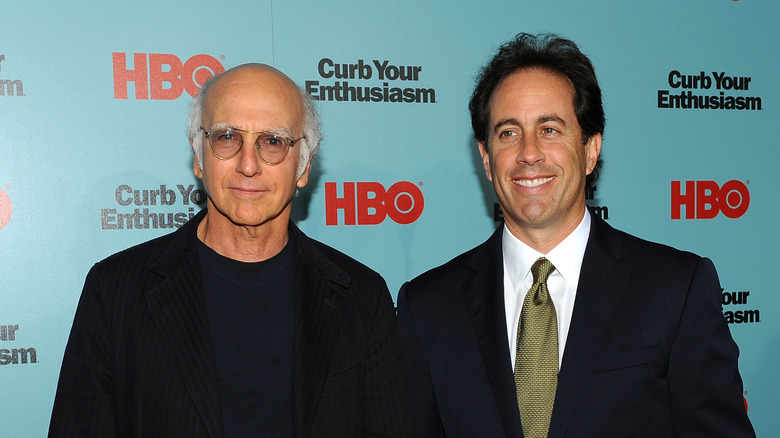 Stephen Lovekin/Getty Images
"Seinfeld" is the rare series to churn out classics over the course of its entire run. That's all the more impressive given that the show about nothing ran for nine seasons from 1989 to 1998 and produced over 173 episodes. Sure, they weren't all winners, and some "Seinfeld" moments haven't aged well, but even the later seasons produced such cultural touchstones as bizarro Jerry and Festivus.
"Seinfeld" never took a serious nosedive, but it did undergo some significant changes, the biggest of which was Larry David's departure after the Season 7 finale. For Seasons 8 and 9, Jerry Seinfeld took over creative control and leaned into his slapstick influences, resulting in episodes that were decidedly sillier and more absurdist (think George's real-life game of Frogger, or when Kramer hosts a 24/7 talk show in his apartment).
Though David ultimately returned to co-write the "Seinfeld" series finale, there was plenty of speculation as to why he left in the first place. David adamantly insists he wasn't burned out on "Seinfeld."
Larry David wanted to try something new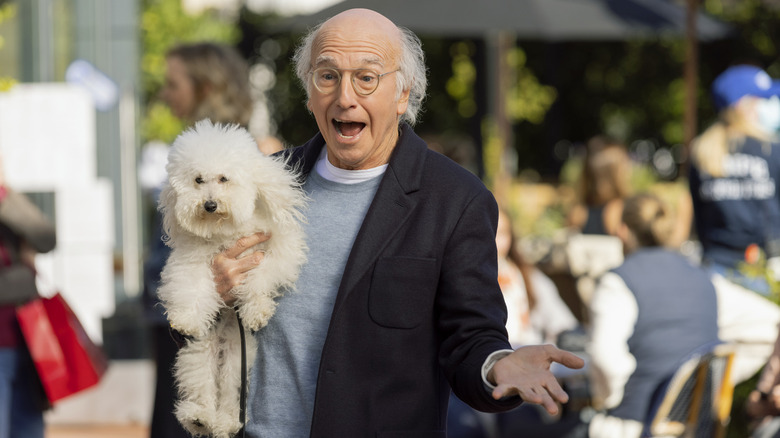 HBO
When Larry David went on "Charlie Rose" in 1998 to discuss the end of "Seinfeld," he brought his signature Costanzan sense of humor. "I had been there for seven years, and that's a long time to suffer the way I do in my daily life," David joked. "Seven years is a long time for someone to executive produce a show like that." He also insisted that his exit had nothing to do with burnout. "No, it wasn't burnout. I had plenty of ideas. It wasn't that. I just felt like I was ready. I had done that and now I wanted to try something else."
In the aftermath of "Seinfeld," David put his comedy ideas to use in a number of new projects. He wrote and directed the 1998 film "Sour Grapes," and in 1999, HBO released David's one-hour comedy special, "Larry David: Curb Your Enthusiasm." That blossomed into the long-running "Curb Your Enthusiasm," which initially ran from 2000 to 2011 and picked up again in 2017 following a hiatus.
With its focus on day-to-day life and its minor inconveniences, "Curb Your Enthusiasm" contains much of the same DNA as "Seinfeld," and in Season 7, David reunited the "Seinfeld" cast to film a fictional reunion, plus hilarious writing scenes between him and Jerry. "The most fun I had was the actual writing of it," David told Rose in 1998. "The writing that we did together, those were great times."