Which Episode Of CSI: NY Was Josh Groban In?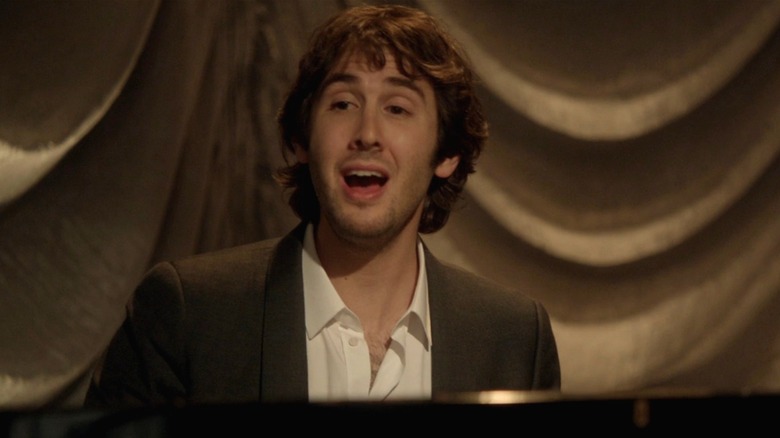 CBS
Josh Groban is so hot right now. Well, that's not exactly true. He's always been hot — in a popular way, we mean. This isn't an article about objectifying everyone's mom's favorite balladeer (although it could be, look at that little smile). Only a few short months ago, Groban starred in Disney's "Beauty and the Beast: A 30th Celebration" in which he reprised his vocal performance of "Evermore," a song Alan Menken wrote specifically for the 2017 live-action remake and Groban recorded as a credits number. Just before that, he cameoed in the Roku Original Movie "Weird: The Al Yankovic Story." He wasn't the only cameo in that one by a mile, but he was one of the best.
For most non-Broadway media, cameos are Groban's bread and butter. He tends to pop up for a few moments, mostly in serialized television programs, maybe to sing a lovely tune or maybe so that viewers will point at the screen and say, "Hey! That's Josh Groban!" In some cases, he ticks off both boxes at the same time. In 2013, he stepped into the bloody, bloody world of "CSI: NY," a police procedural in the greater "CSI" universe, for a single episode. Don't remember it? Here's how it went.
The king of mood music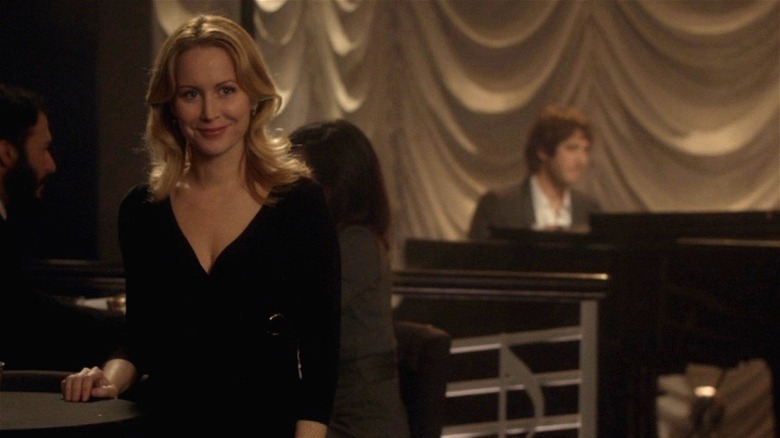 CBS
Josh Groban appears in Season 9 Episode 16 of "CSI: NY" ("Blood Actually"), which depicts three short Valentine's Day-themed stories. In this specific situation, the stories are almost wholly irrelevant. Just know that murder was in the air along with love. The third and final story, titled "In the Name of Love," follows Mac (Gary Sinise) and Flack (Eddie Cahill) as they investigate the murder of a crooked businessman (Mark Hengst), and it's where Groban makes his guest appearance.
Once the crime is solved and the culprit (Omar J. Dorsey) is apprehended (the killer was actually protecting another person from the businessman, who would have become a killer, were he not killed himself, it's actually kind of sweet — in a "CSI" sort of way), Mac and Christine (Megan Dodds) enjoy a date together — with Groban.
Okay, so he's not technically a part of the date, but they chose a bar where he was playing. No one explicitly calls him by his name, but he doesn't seem to be dressed up as anyone else, either. We're assuming this particular appearance matches his standard modus operandi of dropping in as himself. As Mac and Christine share a tender moment filled with gentle words and soft dancing, Groban croons a soulful tune. Then, we're treated to a flurry of warm vignettes in which the other stories receive a final bow before Groban and his piano carry "CSI: NY" across the finish line and into the credits.