The Frasier Revival Is Bringing Back Bebe Neuwirth's Lilith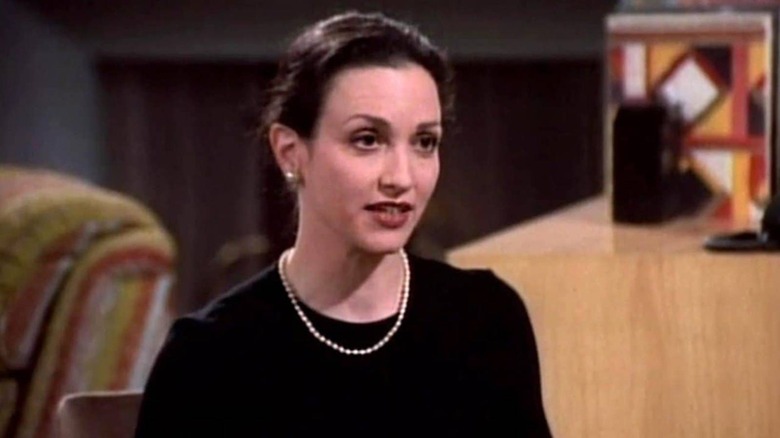 NBC
These days, the mark of a truly great classic TV series is its ability to snag a revival from a streaming service. Every streamer needs to draw in new subscribers, and a surefire way to accomplish that is by taking a pre-existing intellectual property and reviving it for the modern era. Plenty of services have already seen great success with this, especially Paramount+, which has brought back "iCarly" and "Criminal Minds." It's dipping back into the revival pool with an updated take on the classic '90s sitcom, "Frasier." 
The series originally ran from 1993 to 2004 over the course of 11 seasons. The sitcom spin-off picked up with psychiatrist Frasier Crane (Kelsey Grammer), who was originally introduced on "Cheers." He hosted a radio talk show in Seattle and maintained a colorful assortment of supporting characters who played nicely off of his high-brow sort of humor. 
One supporting cast member who won't return is David Hyde Pierce, who plays Frasier's younger brother, Niles, on the original series. Fortunately, it's just been announced that a crucial person in Frasier's life will be back, namely his ex-wife, Lilith, played by Bebe Neuwirth. 
Bebe Neuwirth will guest star in an episode of the Frasier reboot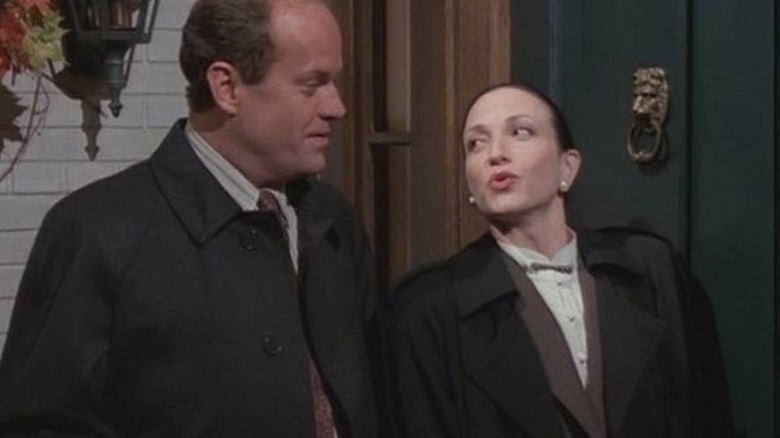 NBC
Dr. Lilith Sternin debuted on "Cheers," going on to appear in 80 episodes, ultimately becoming an official cast member during the last two seasons of the show's run. Her character meets and marries Frasier over the course of "Cheer" until she has an affair, resulting in the two being exes throughout the run of "Frasier." She appeared on 12 episodes of the spin-off, and it would seem she'll be back for more once the show gets rebooted on Paramount+.
TVLine reports Bebe Neuwirth will be back to play Lilith in an episode involving her son with Frasier, Frederick. The official logline for the episode reads, "When they reunite, Lilith, in classic form, is far from pleased about having to share Freddy (Jack Cutmore-Scott) now that Frasier is back living in Boston. What begins as a fun party with friends and family inevitably becomes a Lilith and Frasier showdown for the ages."
The revival will see Frasier leaving Seattle to go back to his roots in Boston, meaning there should be ample more opportunities for Lilith to feature in the storyline. Series regulars for the reboot will mostly comprise of new faces, including Jess Salgueiro, Toks Olagundoye, Nicholas Lyndhurst, and Jack Cutmore-Scott. Anders Keith has also joined the show, playing the son of Niles and Daphne, David. No release date for the revival has been announced as of yet.