The Mandalorian Fans Are Experiencing Cuteness Overload With Grogu And Babu Frik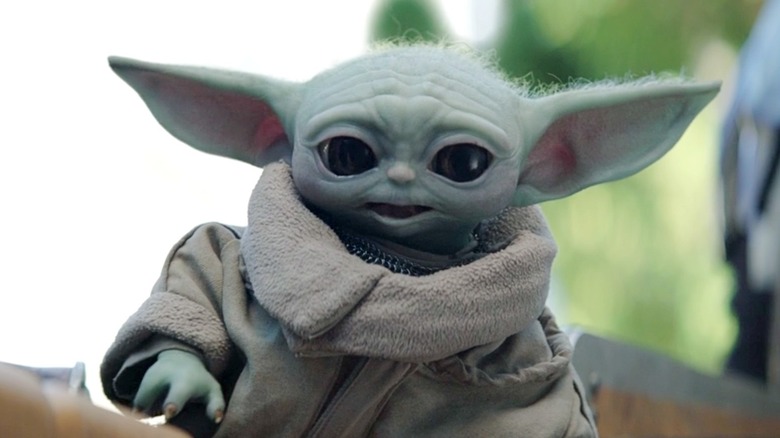 Lucasfilm/Disney+
If you thought "The Mandalorian" was cute before, buckle up: the season 3 premiere just introduced even more lovable little characters.
Because the "Star Wars" universe has never met a space creature they don't want to turn into stuffed animals available wherever you get your franchise-based toys (see also: Porgs), the season premiere of "The Mandalorian" saw fit to bring more teeny-tiny future stuffed animals into the fold. Enter the Anzellans, to whom Din Djarin (Pedro Pascal) turns when he needs a droid fixed that can help him explore The Living Waters deep under Mandalore. (He has to do this to regain his status as a real Mandalorian after removing his helmet, but for our purposes right now, that's neither here nor there.)
The Anzellans are apparently masters at droid repairs, but there's a catch — Din needs to go and find a specific part, or they can't fix the droid in question. Also, Grogu needs to stop forcibly hugging them. In any case, fans are excited about both Grogu and the Anzellans, based on their social media reactions.
Mandalorian fans are overwhelmed by the Grogu-Anzellans one-two punch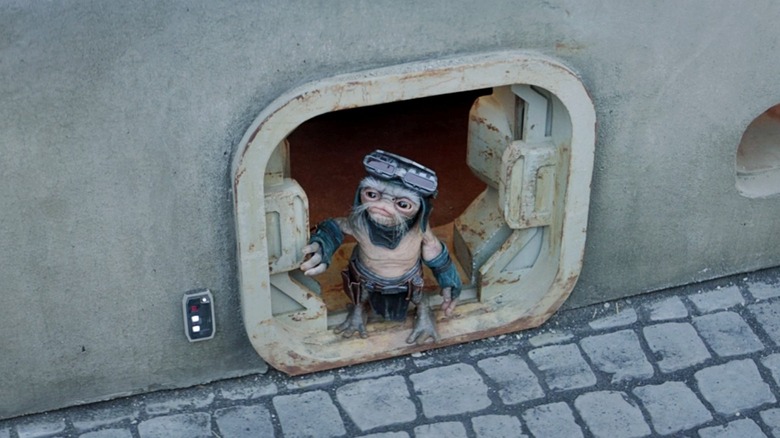 Lucasfilm/Disney+
In the aftermath of the premiere, fans took to Twitter to gush about Grogu and his new "friends" — with a caveat. Because the Anzellans look so much like "The Rise of Skywalker" breakout Babu Frik, most people on Twitter referred to him rather than the Anzellans as a whole.
Twitter user @thebeepthemeep wrote, "they said that the sequels are going to get retconned. and now we have grogu and babu frik hugging each other. this is my multiverse of madness!" followed by a laugh-cry emoji, while user @THESCARLETRED1 kept it simple with "Grogu snatched him." @YourAnonTruth1 had praise for the overall episode, saying, "That episode of the Mandalorian was amazing! We got mando being a father to Grogu! Mandalore and grogu squeezing Babu!"
The sentiment across the Twitterverse was basically the same: Grogu hugging a Babu Frik-looking little guy was awesome. Here's hope we get more adorable interactions between Grogu and the Ansellans throughout the third season of "The Mandalorian."