The Demon Doll That Young Sheldon's Cast Uses To Terrorize Each Other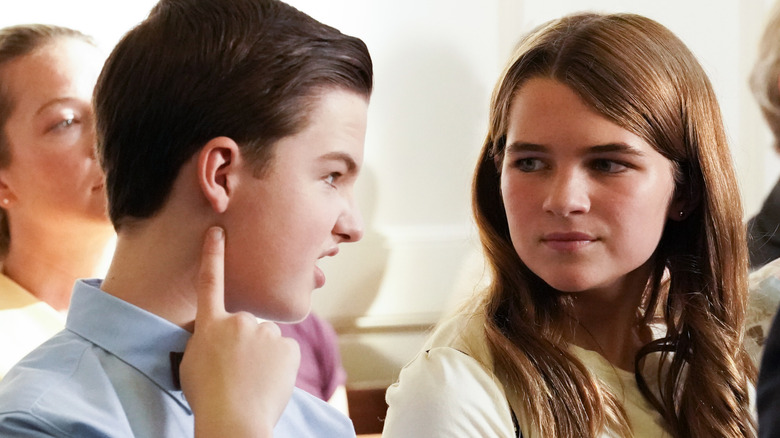 Robert Voets/Warner Bros.
One vital component of any functioning movie or TV show set is the performers' eager willingness to torture each other. It's a tradition as old as celluloid. That old-timey video where the train comes at the camera? Imagine the japes that went on around the set.
Carrying on this show business malarky is the cast and crew of "Young Sheldon," the hit CBS sitcom that gives viewers a glimpse into the youth of "The Big Bang Theory's" Sheldon Cooper. Series regular Raegan Revord, who plays Sheldon's twin sister Missy on the program, has been gleeful about recounting her shenanigans around the studio lot in the past, letting fans in on her habit of jumping out at "Young Sheldon" crew members as a prank. Since then, though, the ante seems to have been upped, as the young actor has found a zany new hobby: Hiding a nightmare doll in people's periphery and scaring the bejeebus out of them.
The Young Sheldon family: A symphony of terror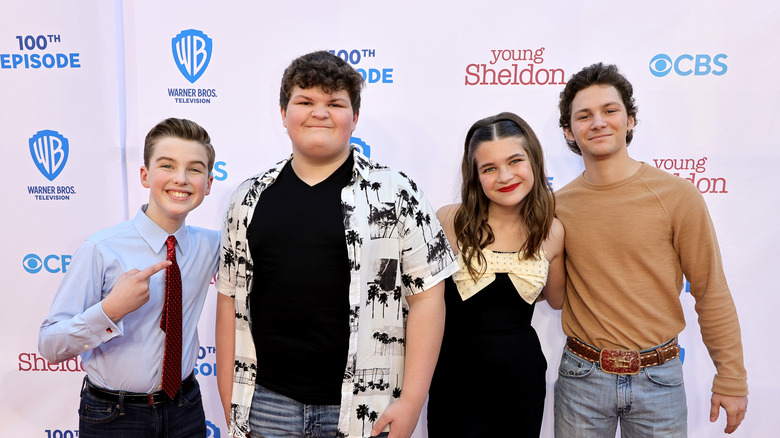 Kevin Winter/Getty Images
Raegan Revord, who has been a part of the "Young Sheldon" family since the show premiered in 2017, discussed her budding supervillain behavior in an interview with Unclear Magazine. Asked about her favorite memories on set — of which she said there were plenty after half a decade and change — Revord leaped readily to the story of an unsettling doll and its regular employment in the field of attempting to cause heart conditions."We have this creepy little demon doll, we call her DD, and she gets passed around a lot," Revord shared. "One time I put her in Melissa Peterman's bag and when she got home and opened her bag there she was!"
The fun didn't stop with tormenting Peterman, who plays Brenda Sparks on the show. Revord went on to reveal that she had put the doll "in one of our director's cars and haven't seen her since." The phrasing is a little unclear, so it's impossible to know for sure if she meant that she hasn't seen DD since, or if the director of the episode went missing after being left alone in the car with the demon doll. We'll let you make your own assumptions.